I really had intended to do a 20 month update with Jack because I felt like he had changed so much from his 18 month update.  But then life got busy with Matt's work travel schedule and my fall classes starting back up…and enjoying life with a really fun little toddler.  However, I feel like I need to do a quick update while Mr. Jack is an only child.  (Who knows?  Maybe for only a matter of days?)
We've been packing a lot of fun into the last couple of months.  While I was in the middle of my readiness assessment for a few weeks (aka PhD Qualifying Exam) Jack and Matt built a playset in out backyard.  Now Jack loves tools and knows that Daddy has much cooler toys than Mommy.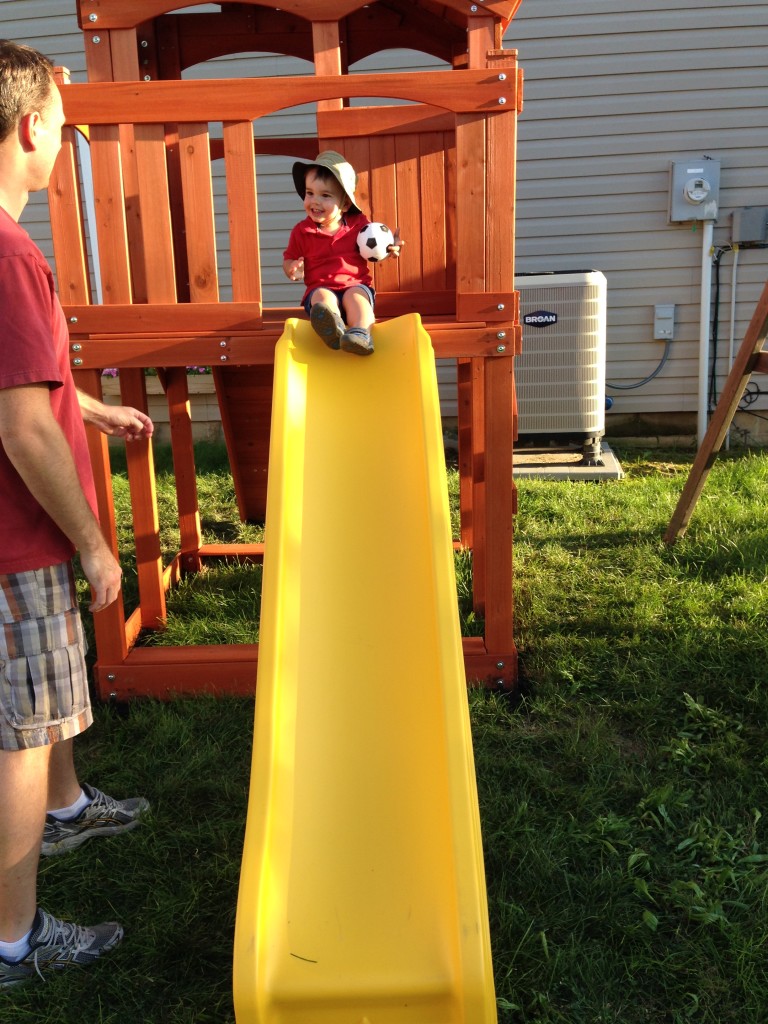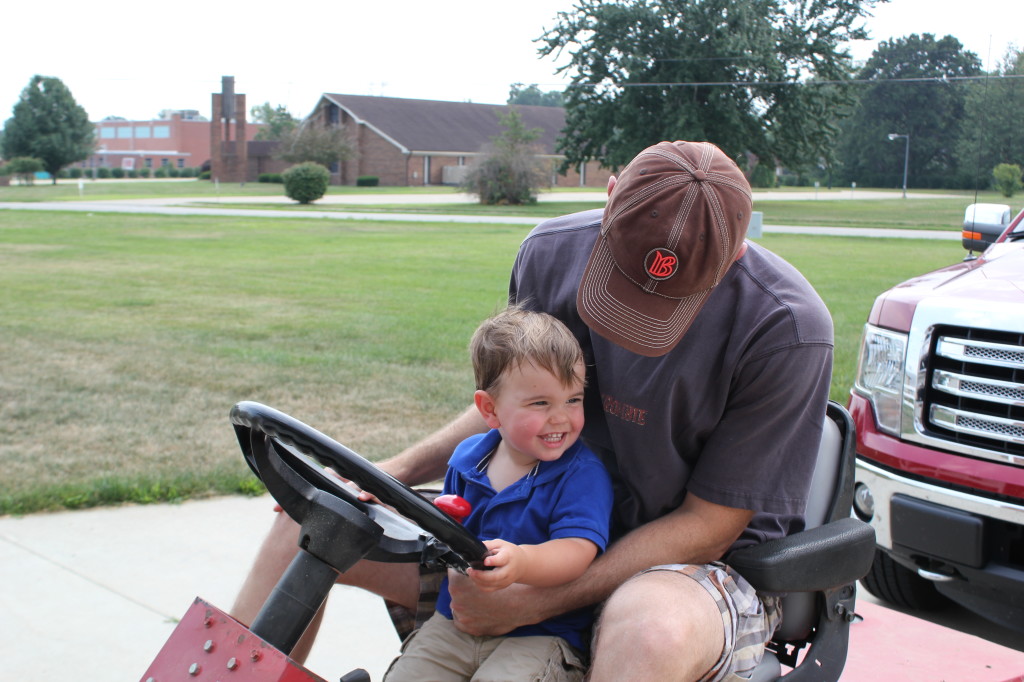 Our typical hangouts have included the park, the waterpark, and evenings of Scotty's (a restaurant) followed by a walk to check out the fountain, pedestrian bridge and train station.  Jack now will request "Scoggy's" at random meal times – Creatures of habit.
Milestones since our year and a half update:  He counts on his own to ten (making diaper changes more tolerable for everyone), is a much faster runner and much more coordinated jumper.  His balance bike is getting a lot more use – and he is getting better and better each ride.
His language developments are really fun.  It is so much fun to have mini conversations with him.  I asked him this morning if he was tickled last night and he answered "yes" and told me "doggy tickled Jack" and then gave me a big grin.  He has some good 3 and 4 word sentences.  My favorite?  Jack love Mommy.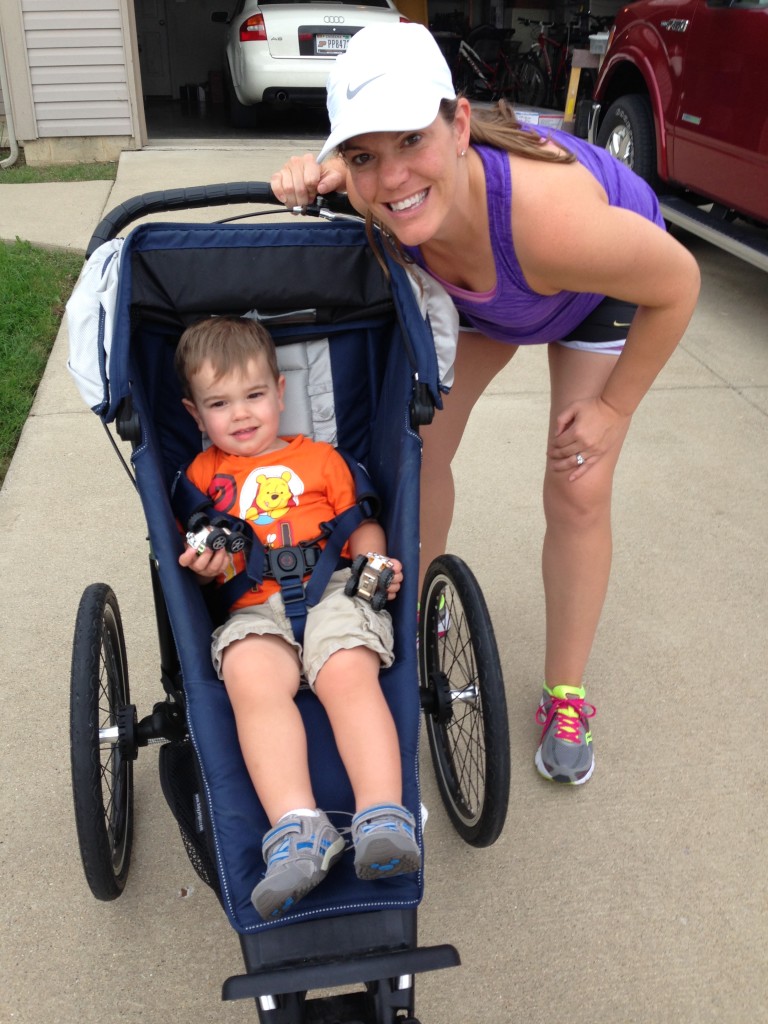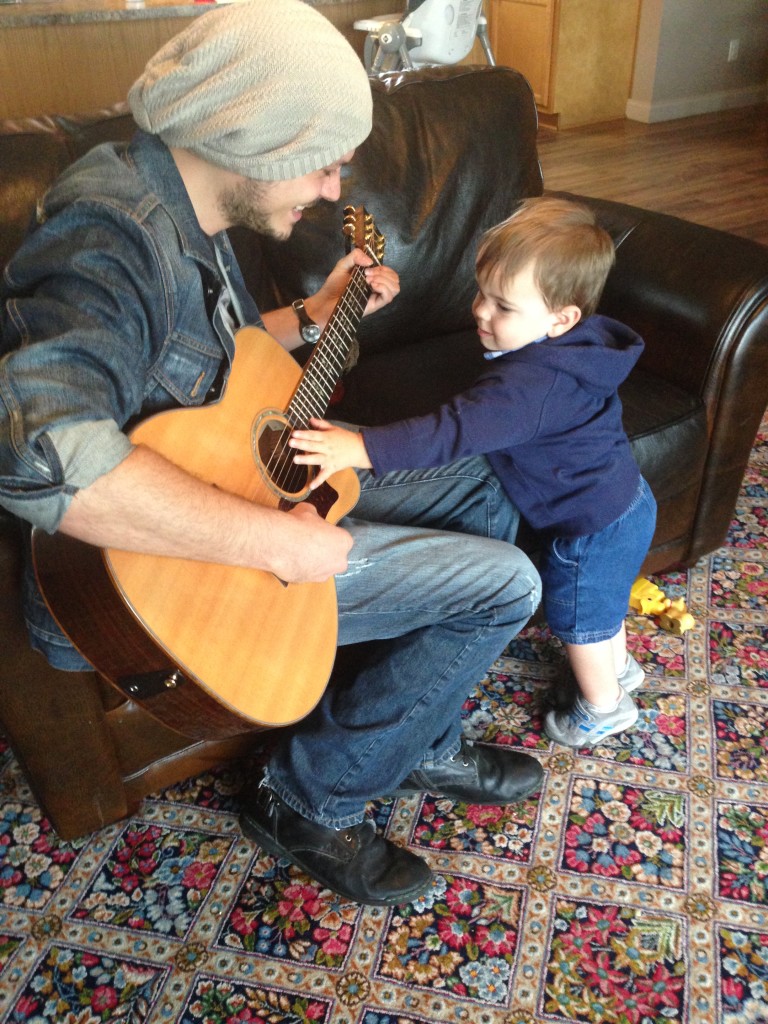 Current likes:  all sports – playing and watching (with the ranking of basketball, football, soccer, baseball in that order).  He will request watching sports on the weekends and Matt is pretty happy to oblique.  I'll try to post a quick video of his spectating this weekend.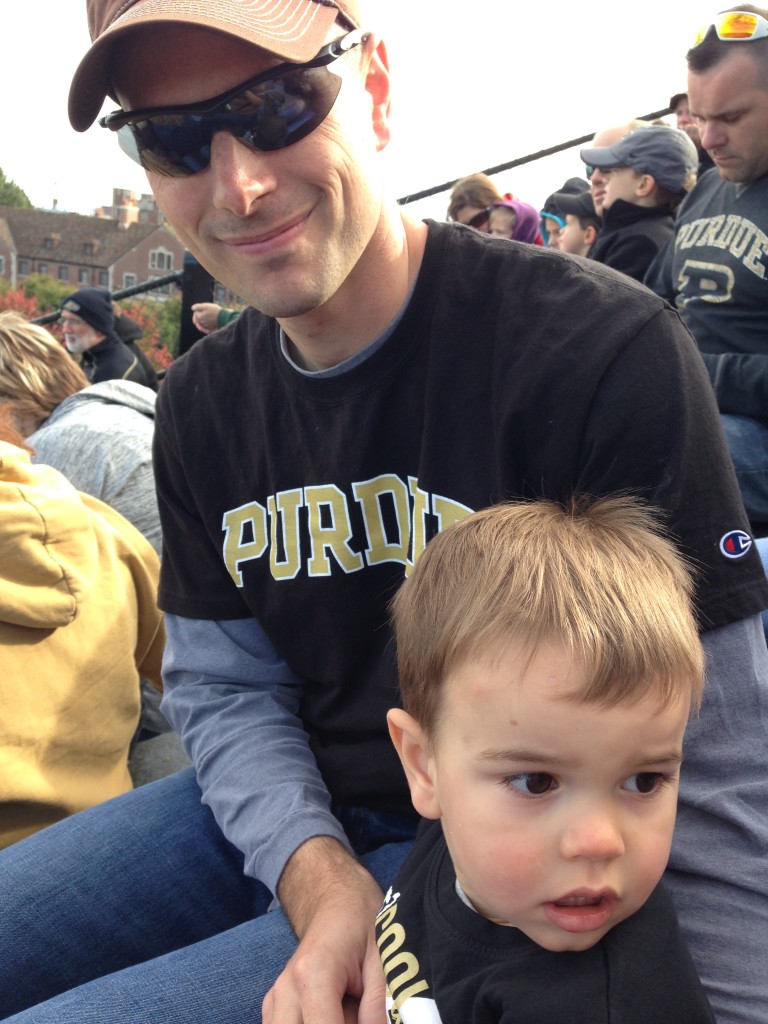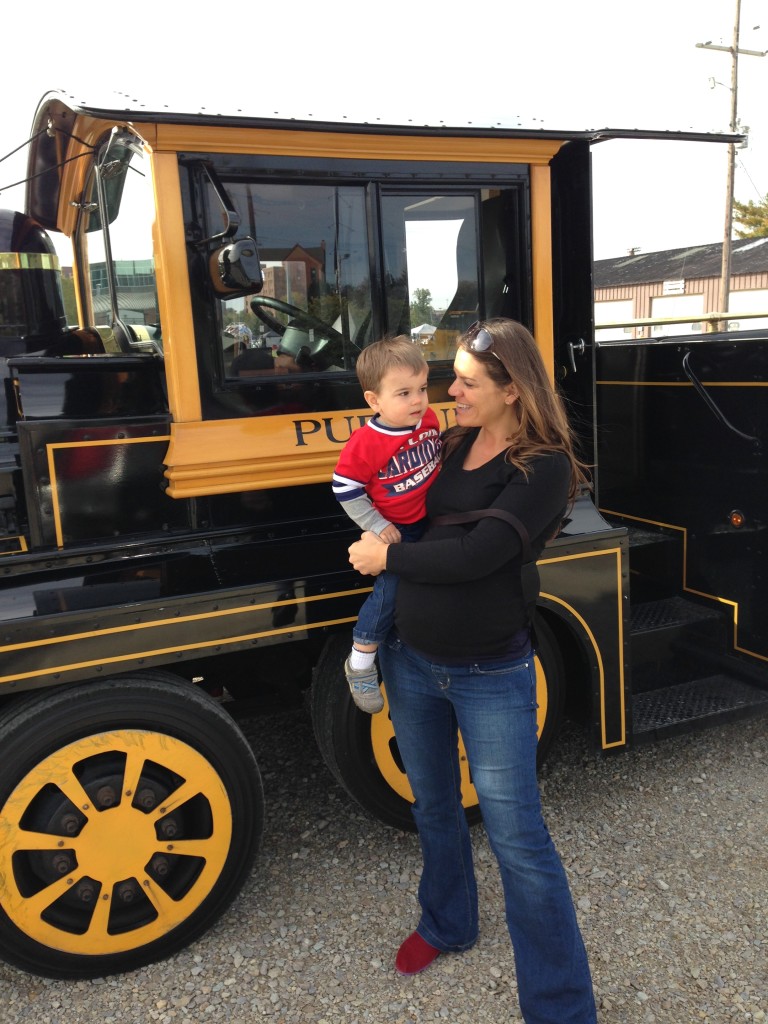 And this past weekend we went to our first Purdue football game.  We went to visit the Boilermaker Special before the game (yay – Trains!) and saw the band warm up.  He loved cheering for Purdue (go, go go!  Fall down!  Pur-doooo!)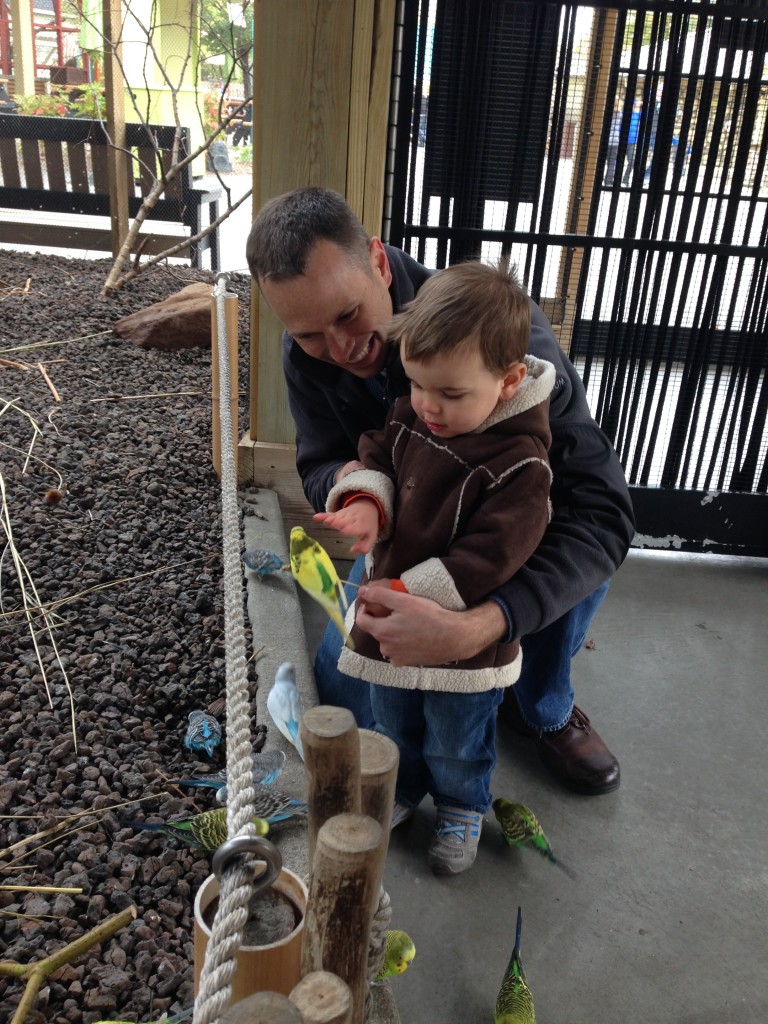 Other likes include:  Trains, books, his stuffed animal "doggy", and blankets.  He is slowing down a bit on food compared to where he used to be but is still a really good eater.  He will try everything and is pretty adventurous.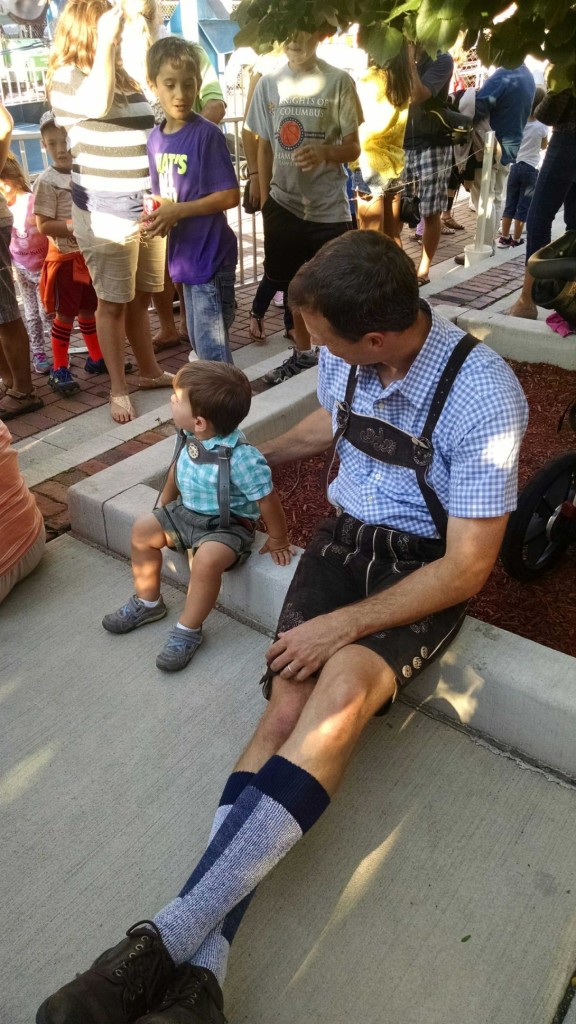 And Jack has been talking about his baby a lot.  I know his world is going to change so much, but I think he is going to be an amazing big brother.  Wish us luck in the next few months!