This time last year I already had my Christmas shopping done, presents wrapped, and was trying my hand at the new mom thing. But this year, I got caught up in a busy first semester of my PhD, celebrated Jack's first birthday, and as a result Christmas has completed snuck up on me!
So if you're also a little behind on shopping and are looking for some Christmas gifts, I have some tried and true favorites that any fitness-minded momma (or non-momma) would love. (And continue reading through the post for an awesome give-away!)
1. Lululemon Wonder Unders – I love these pants! I have them in capri and full length. They are amazing for a run or yoga class because they are such a nice weight and have an amazing wide and comfy waistband. Plus, you can totally get away with throwing a pair of boots over these pants with a tunic (please cover your bum!) as non-workout attire, and then it seems a little easier to justify the price.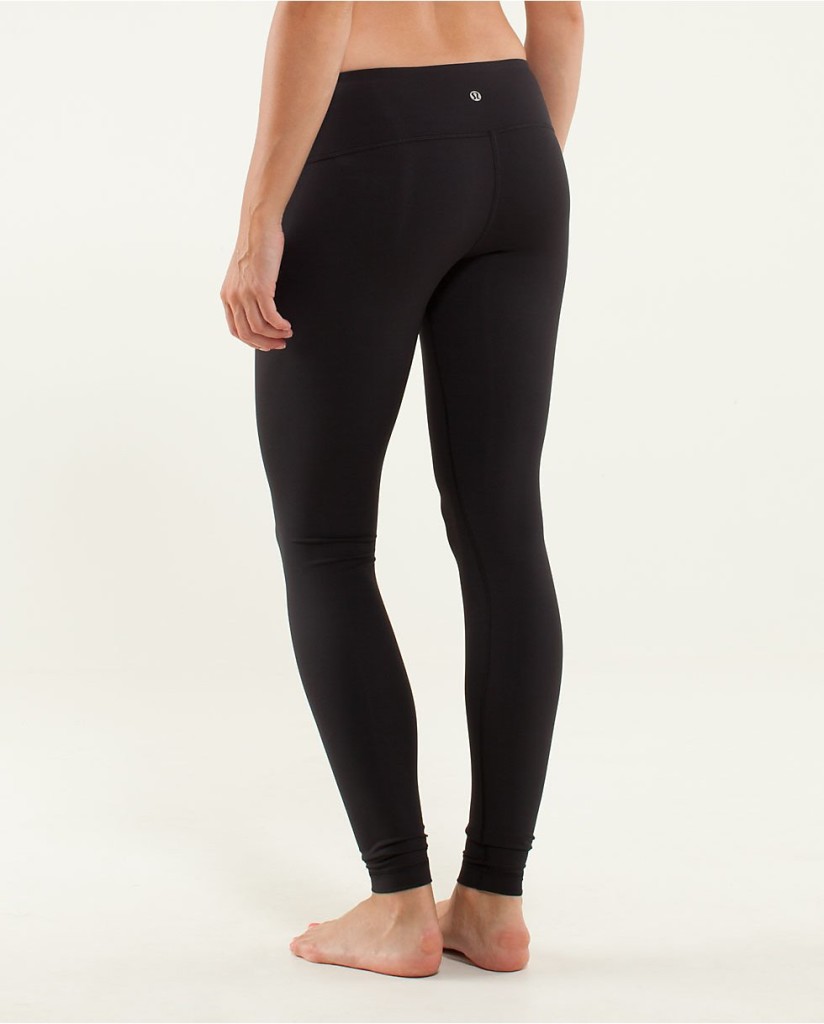 And, no, sadly, that is not my backside but is from the Lululemon website.  Sigh.
2.  Philips Wake-up Light – This light alarm has pretty much changed my life. (A little dramatic, no?) I have tried to play around with workout scheduling but at this point in my life, early mornings just work out best. I am more consistent if I make sure to make my fitness a priority in the day, and getting a workout in before Jack (& Matt!) are up makes me feel like I am not missing out on them more than I already do. But the sun doesn't rise until almost 8am at this time of year, so getting out of bed before 6am is tough.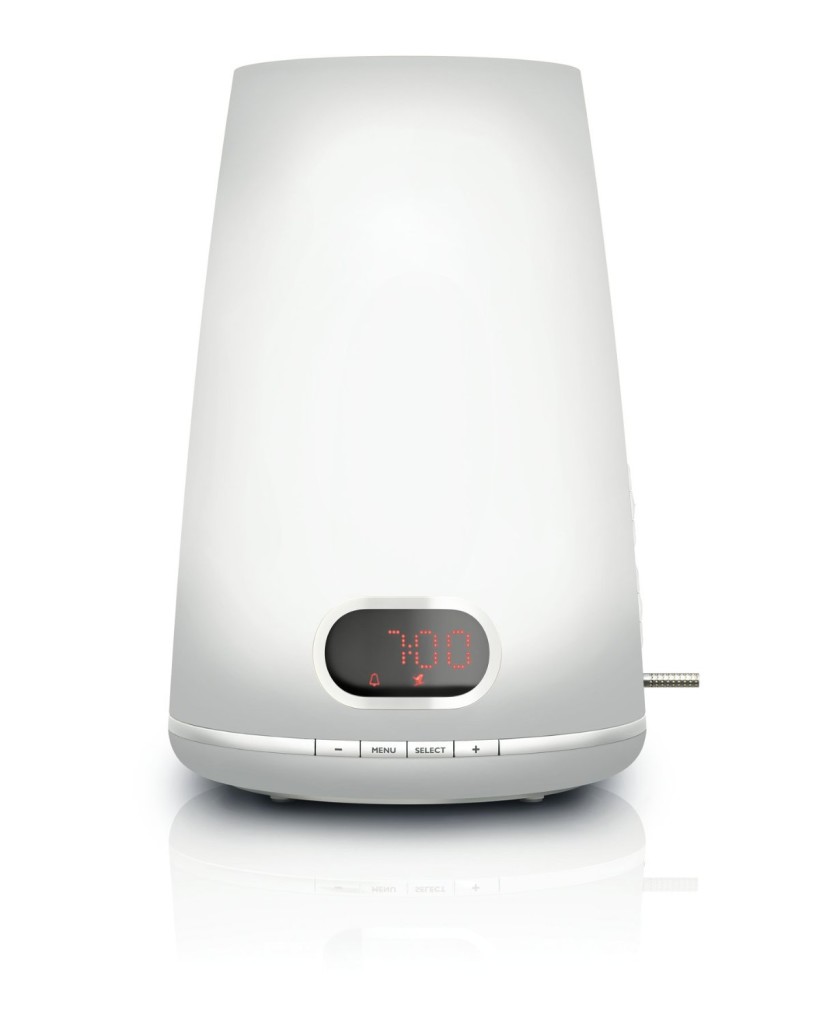 This light gradually lights up your room. You can also program it to play birds chirping. A lot of mornings, the light wakes me up before my phone alarm goes off. There are a couple of models out, but this is the one we have.
3. Another great gift for a busy person on your list is a TRX, especially if your giftee is familiar with suspension training. The basic TRX does come with a DVD (admittedly, I have not watched it) if your giftee has not done TRX before. I love it because I can workout at home if I can't get out of the house for whatever reason. I used it a lot over maternity leave to sneak in a good workout over naps. Plus, I think it will be fun to take to the park with Jack so we can both play.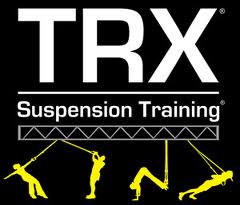 4. A personalized fitness gift? How about a package of small training classes? At my new gym in West Lafayette, International Sports Club, they have a holiday package for 8 Barre classes for $55. Pretty nice deal! Or try small group training, like training offered by my favorite trainer in Kansas City, Jenny Chronister at City Gym. These classes feel like such a splurge, and what greater way to spoil someone you love?
5. And a final gift suggestion for the busy fitness momma friend if you're looking to not drop as much cash…how about the gift of time? I am so impressed with friends who have trained for marathons. It is such a time commitment. And if you have kiddos, it is even tougher to carve out that time for adequate training. Gifting play time so that your loved one can get some running, yoga…whatever – time is truly a thoughtful gift.
Good news if you're still in the midst of your holiday shopping. Coupons.com has put together some great lists for the moms, dads, kids and teens in your life.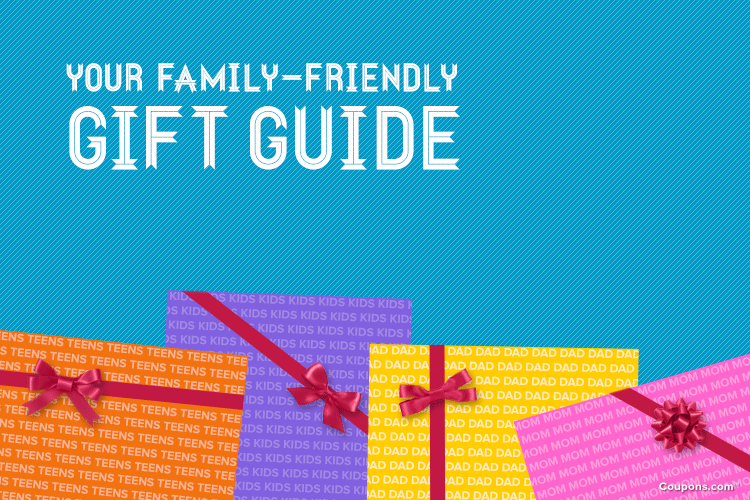 Check out their gift giving guides for some good ideas AND make sure to sign up for a chance to win one of the four $500 gift cards to featured retailers. (Enough money left over to buy something for yourself…)
Coupons.com Holiday Sweepstakes
http://www.coupons.com/blog/2013-holiday-gift-guide-giveaway/
This link will show you the list of the gift baskets that Coupons.com is giving away.
I especially like their "moms" gift guide and coupon codes (free shipping, anyone?) to accompany their gift suggestions. And I'll definitely be entering the Mom's raffle, and hope you get a chance to enter too. $500 worth of gift cards to Macy's, Nordstrom, Kohl's, Kate Spade, Fresh Produce, Express, 6pm.com, Sephora, Bath&Body Works, and Target sounds like a nice start to a Merry Little Christmas.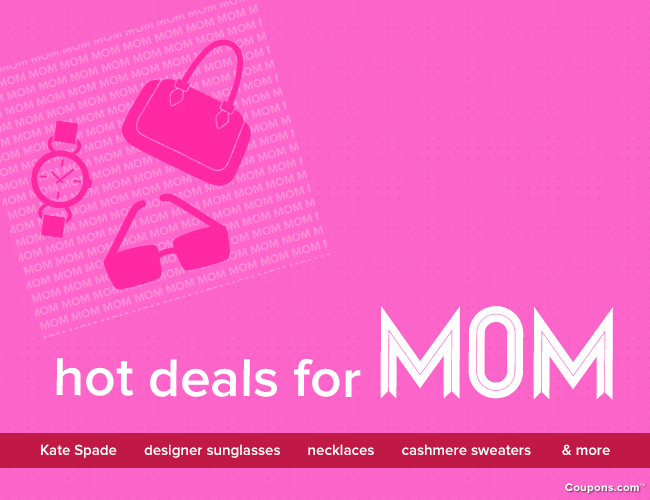 Coupons.com holiday gift guides for Moms
http://www.coupons.com/blog/2013-holiday-gift-ideas-for-mom/
AND more good news!! I'm part of a group of Kansas City bloggers giving away a $200 Amazon e-gift card. Use the rafflecopter form below to enter the giveaway. Good luck and happy holidays!!

a Rafflecopter giveaway

Question: What would you buy with a $200 Amazon gift card?
This post was sponsored by Coupons.com.  All product reviews were my own opinion…but if you want to buy any of them for me, that's cool.  Just kidding…mostly…