Another month gone in the blink of an eye!  It has been a very exciting month around here.
We made our first trip as a family of three back to Illinois last weekend for Jack's baptism.  Generations of Matt's family on both sides have been baptized at St. Anthony's and with all of our family in Illinois it was a perfect choice for us.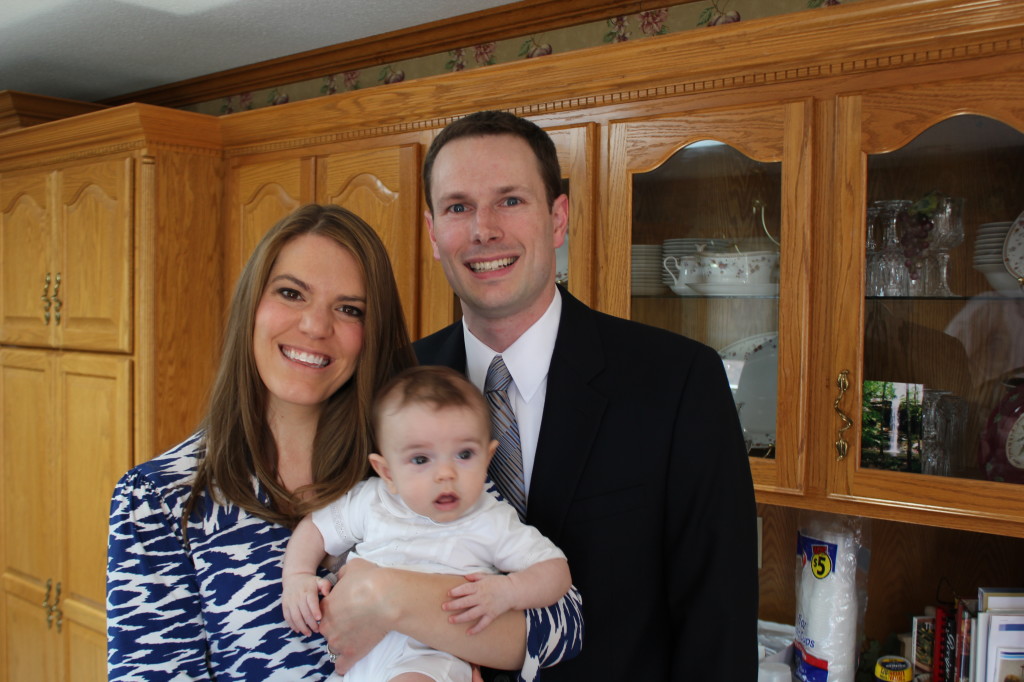 Auntie Kate and Auntie Tina are Jack's Godmothers.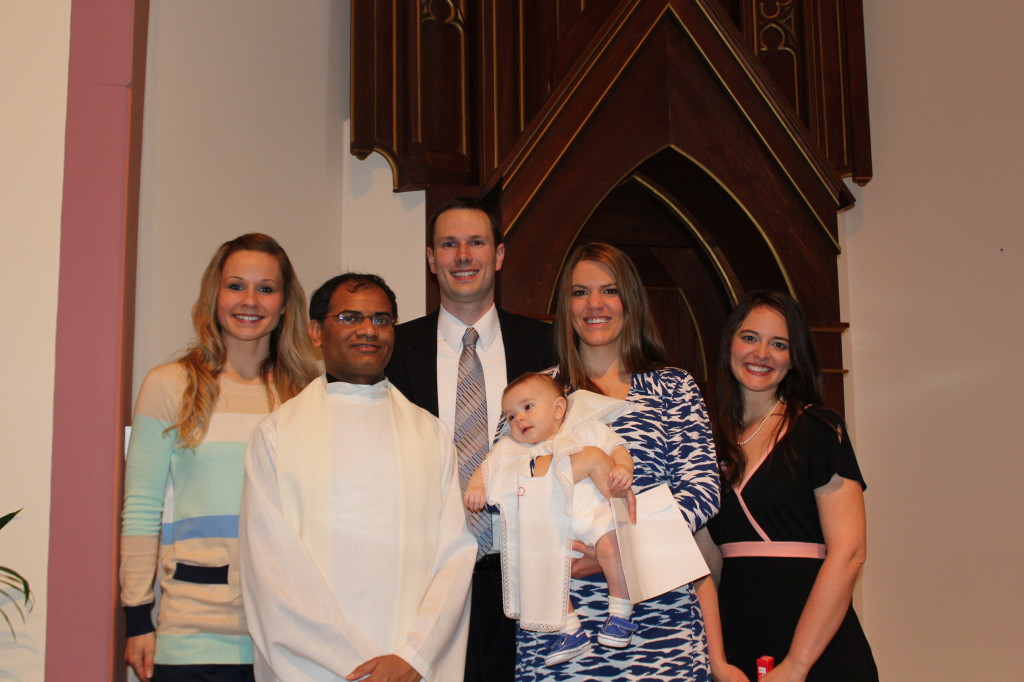 Even though Jack has no cousins he is blessed with 4 very loving grandparents and 5 amazing great-grandparents.  What a lucky little boy!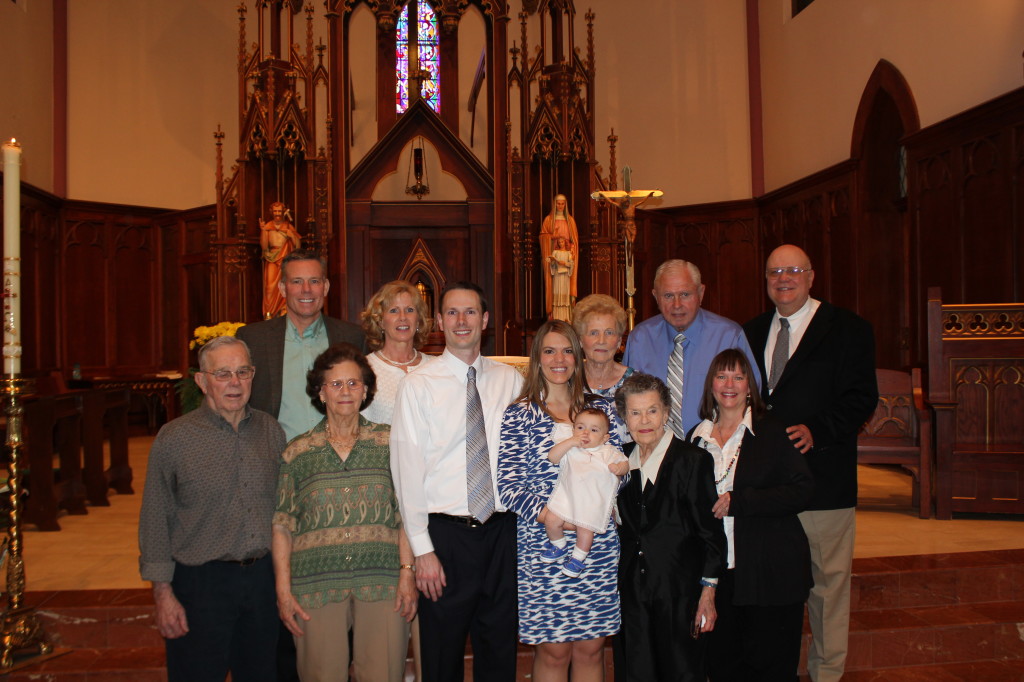 Matt's sister, Tina, and her husband, Brandon came home from Italy and met Jack.  Jack was pretty smitten with Auntie Tini – and has requested some cousins when they live in the US again. 

  And Matt's brother, Doug, came home too.  Doug might not be a "baby" person but I know he and Jack will be fast and furious friends through his toddler years.
It's really amazing how quickly babies grow and change.  I had coffee with friends today and I found myself saying, "Oh yeah, Jack would do that when he was younger."  Younger than 4 months?!  They really do change.  The giggles and shrieks of joy are the biggest descriptors of the month.  I look forward to his laughs more than anything.  Matt gets the best shrieks when he picks Jack up from day care.  We can tell that he really knows us now, and loves entertaining us.  He is becoming more independent and is happy to play quietly in his crib or playmat too.  Such a big boy!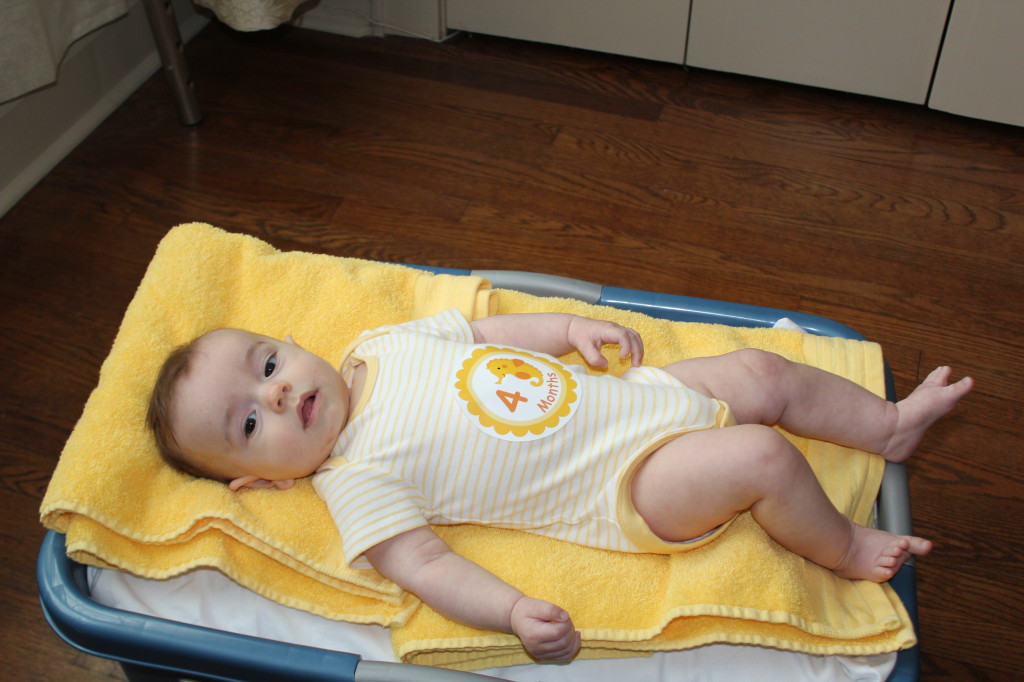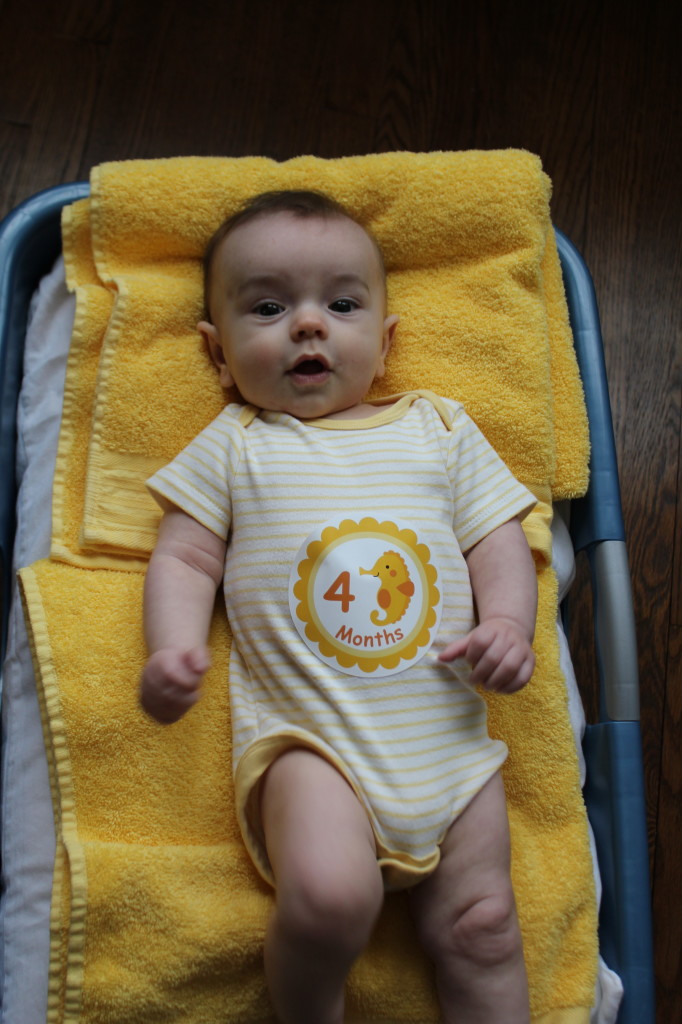 Check out the 3 Month Update for comparisons.  By the way, I walked into his nursery this morning before heading to the gym to make sure he was still asleep.  Somehow he had turned on his mobile!  (Must have pushed the button with his little feet!)  Something new with Jack every day.
Mommy update after 4 months:  I have been back at work for about a month and have adjusted really well.  I am working 4 days a week (I am so lucky!) so I have been put on great projects but also get an extra day of Jack time.  Fitness-wise things are going really well.  I am back to early morning workouts for the most part, which means that I can make my workouts a priority and get in about 5 a week.  I'm working on getting faster and stronger every week.  And tomorrow I have my first postpartum 5K.  I'll give you all an update after the race.
Have a wonderful weekend!