After a brief hiatus, I'm back to the blog.  I hope you had a wonderful Thanksgiving!  I got my act together and worked ahead on as many papers as possible so that my boys and I could go visit our families.  It was so worth it!
Two Things for this Tuesday after Thanksgiving:
#1-Matt and I went to Crossfit Effingham together on Saturday morning when we were visiting his parents.  Jack played with his grandparents while Matt and I did a partner tabata workout.  10am sweaty date (with 24 other people)?  Yes, please!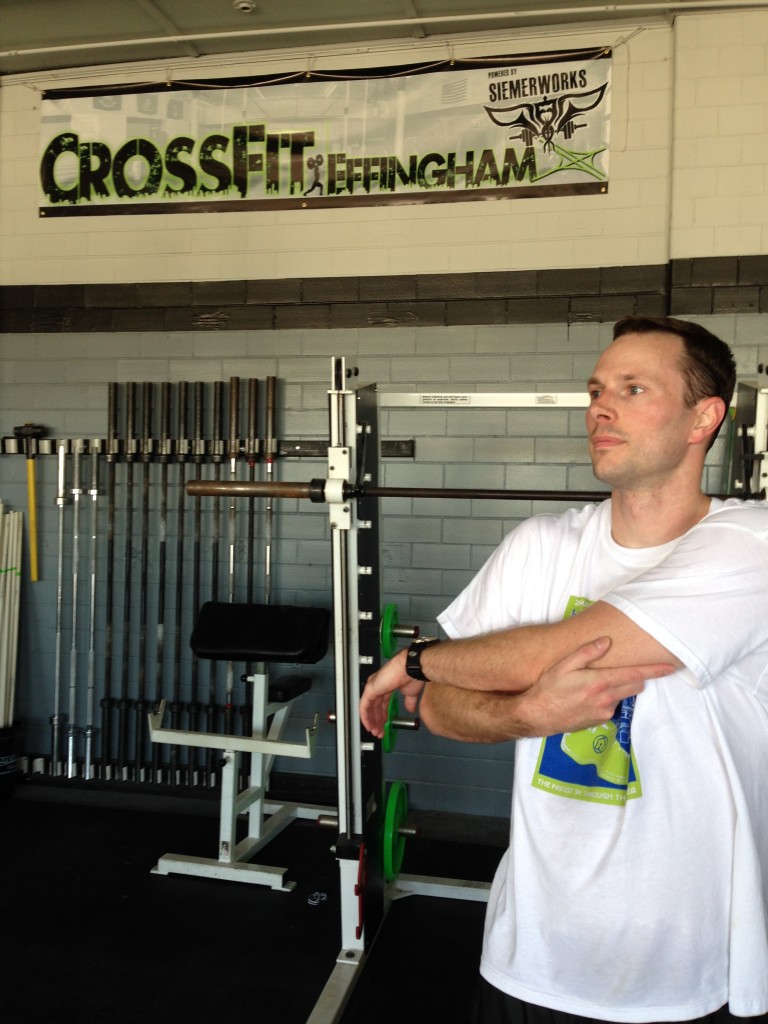 If you're ever in Effingham, they offer a free Saturday morning class.
#2 –I love roasted vegetables!  They take such little prep and are pretty hard to mess up.  And now that Jack eats almost everything we eat, I have even more incentive to roast a nice variety for us.  Last night was cauliflower, butternut squash and red onion.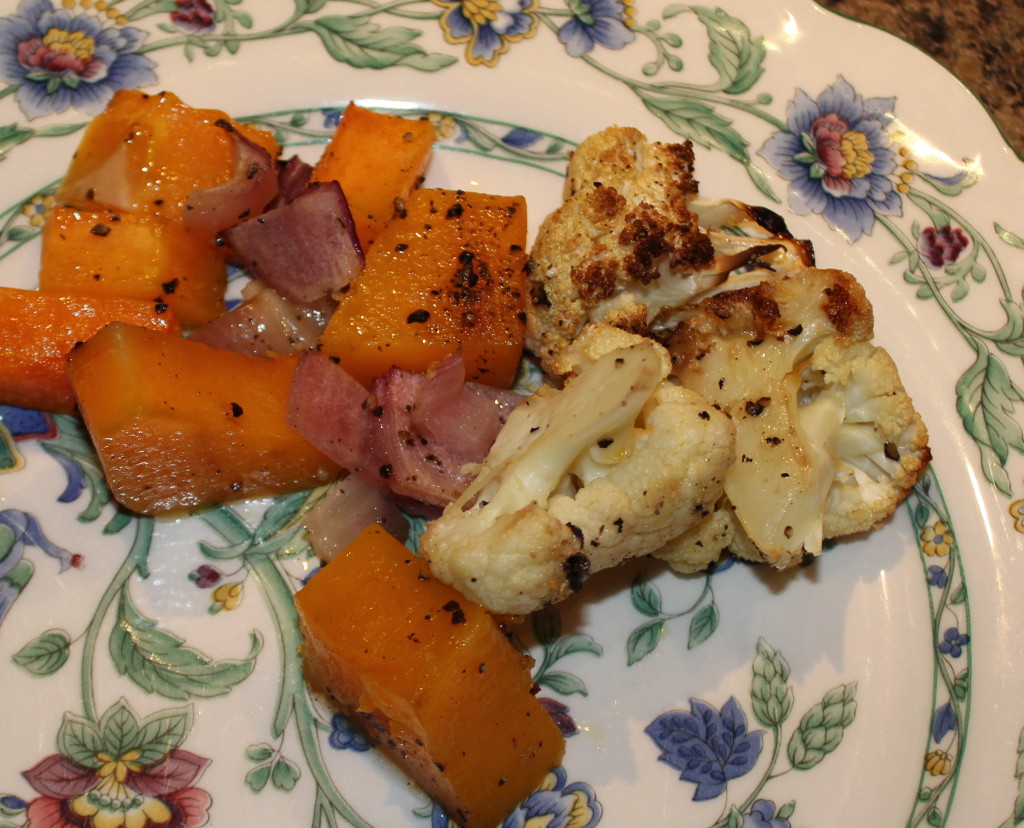 Chop all veggies, drizzle with some olive oil, and sprinkle with a little pepper.  Then bake at 425 degrees for 25-30 minutes.  Viola!
Jack can now sign for "more" so I was sure he was a fan of these veggies when he would ask for more, then give me a cheesy grin.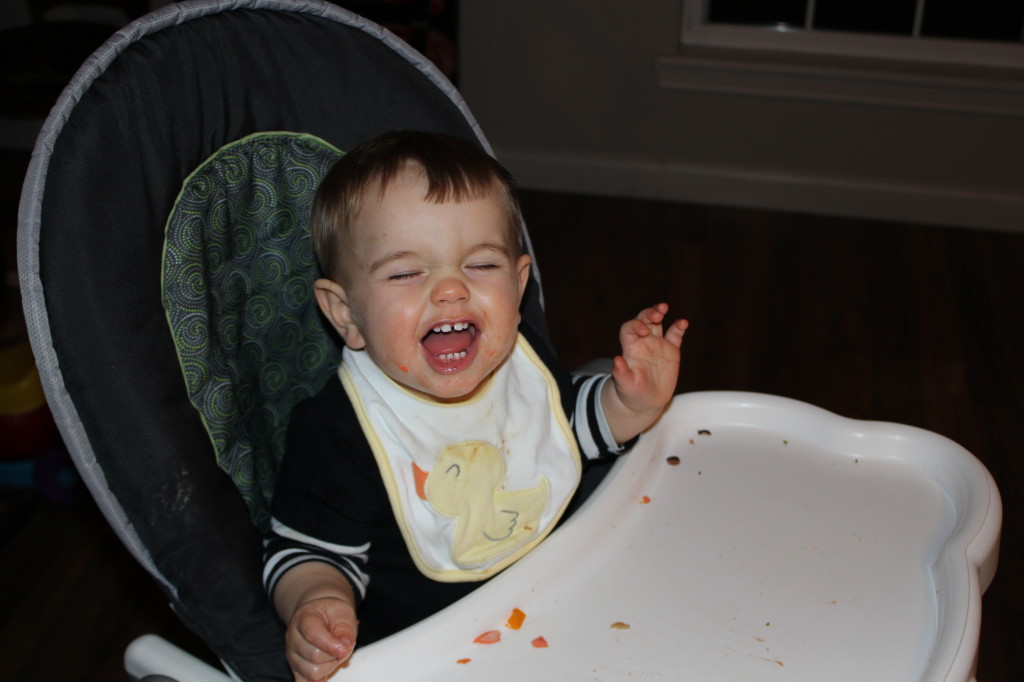 What are your favorite vegetables to roast?  Have a great week!