I like food. I like food a lot. And I like seeing what other people eat.  Here's a peek into my Wednesday eats courtesy of my phone photos.
Breakfast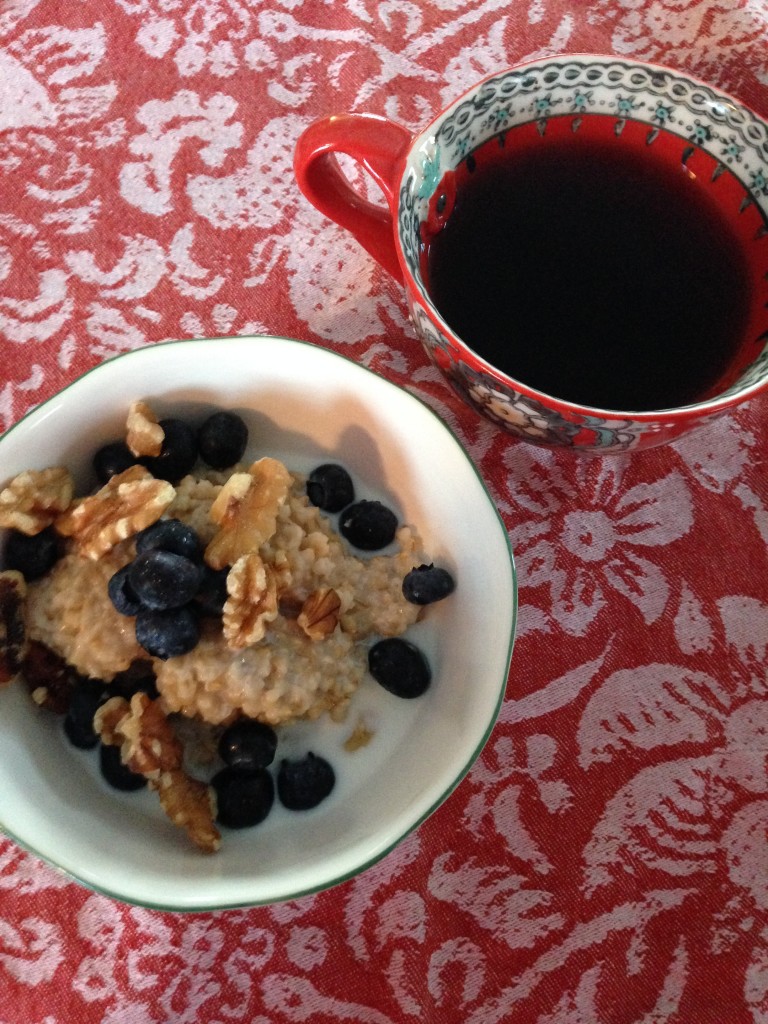 Steel cut oats (made in my handy rice cooker) with some blueberries and walnuts
Coffee.  I make my own half-caf mix from The Roasterie's Betty's Recipe.  The use Swiss Water Process to make their deccaf which makes me feel better about drinking decaf without lots of chemicals.
Snack
banana
Lunch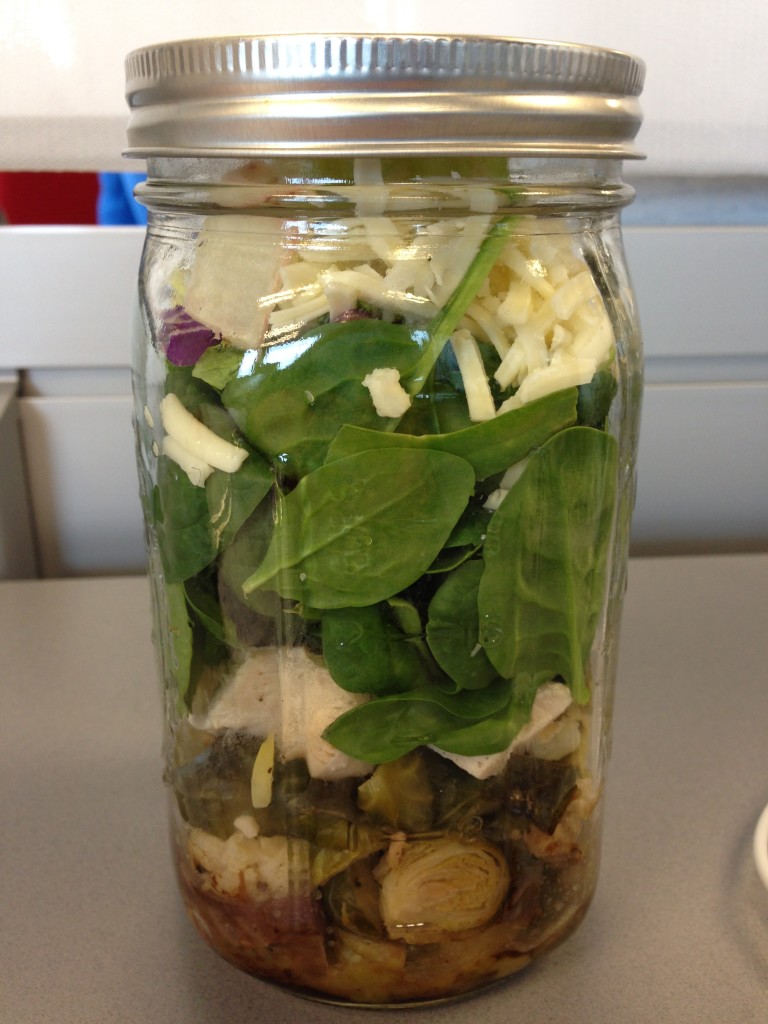 Fabulous Jar Salad! The bottom is about 2 tablespoons of a homemade balsamic vinaigrette, followed by a layer of roasted brussels sprouts and roasted cauliflower.  Next layer is diced, roasted chicken.  Topped off with lots of yummy spinach and a sprinkling of grated sharp cheddar cheese.
I made a bunch of these up on Sunday and they are seriously great throughout the week.  To roast the veggies – preheat your oven to 400 and toss the veggies with olive oil, salt and pepper and roast for 40 minutes – 1 hour, stirring every 20 minutes or so.  And shredding your own cheese results in stickier cheese but is SO delicious!
Snack
Latte (honey and cinnamon at the bottom of the cup – my favorite!) in a research group meeting
A handful of trail mix at another meeting
Dinner
Leftover Italian beef sandwiches on an onion roll, carrots and red pepper slices with hummus.
Followed by some herbal tea — Candycane Lane — my favorite!
Earlier in the week, Jack and I made some muffins.  He calls all muffins, "muffin man." Kills me every time.  Although I didn't have any today, I thought about this funny little boy and laughed to myself at my computer.  

Delicious food today!  What was the best thing you ate today?