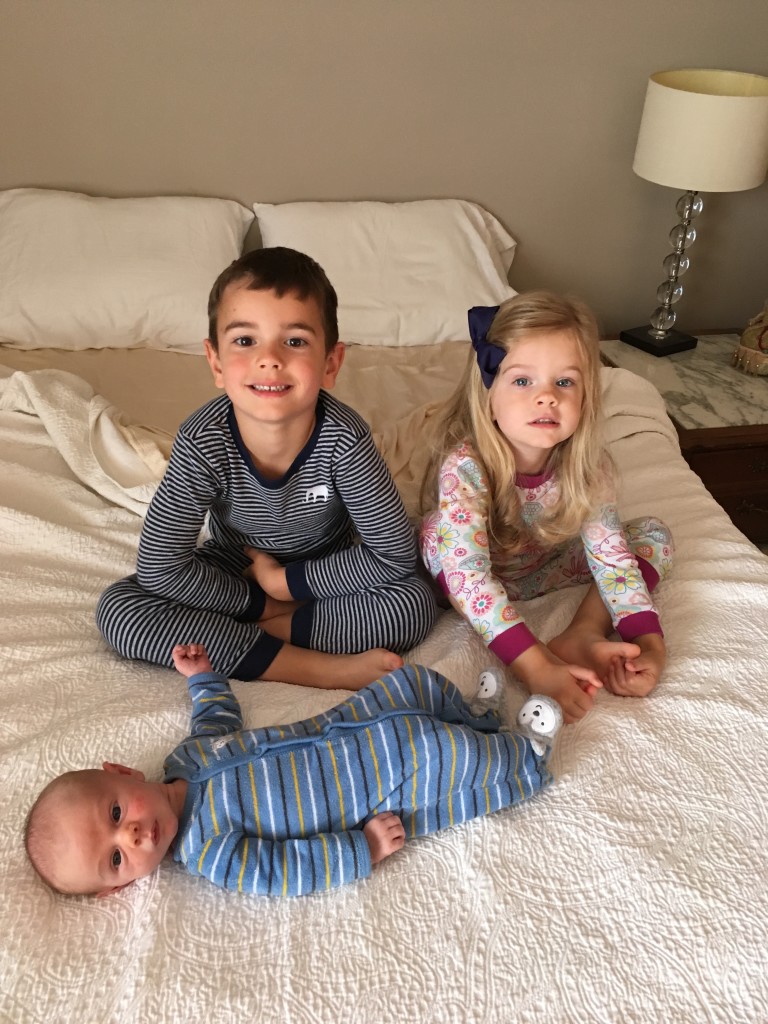 Leo is one month old! In the last month, he has nearly seamlessly been incorporated into our lives, and is solidly in our hearts.
He didn't have a one month appointment, but our scale at home says his weight is up from his birth weight of 7lbs 13oz to 9lbs 13oz.
Personality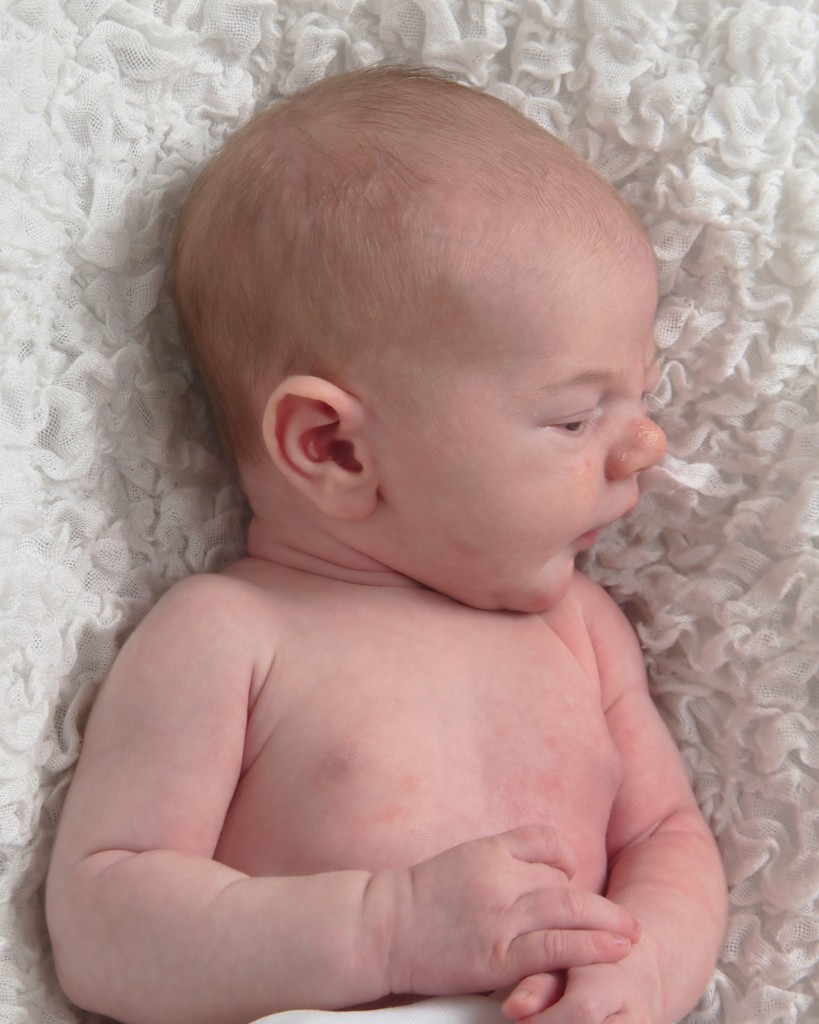 He is a really sweet baby, and started giving us real smiles right at four weeks. LOVE it! And he seems to be a pretty physical little guy, and has given us a couple of rolls from belly to back during tummy time.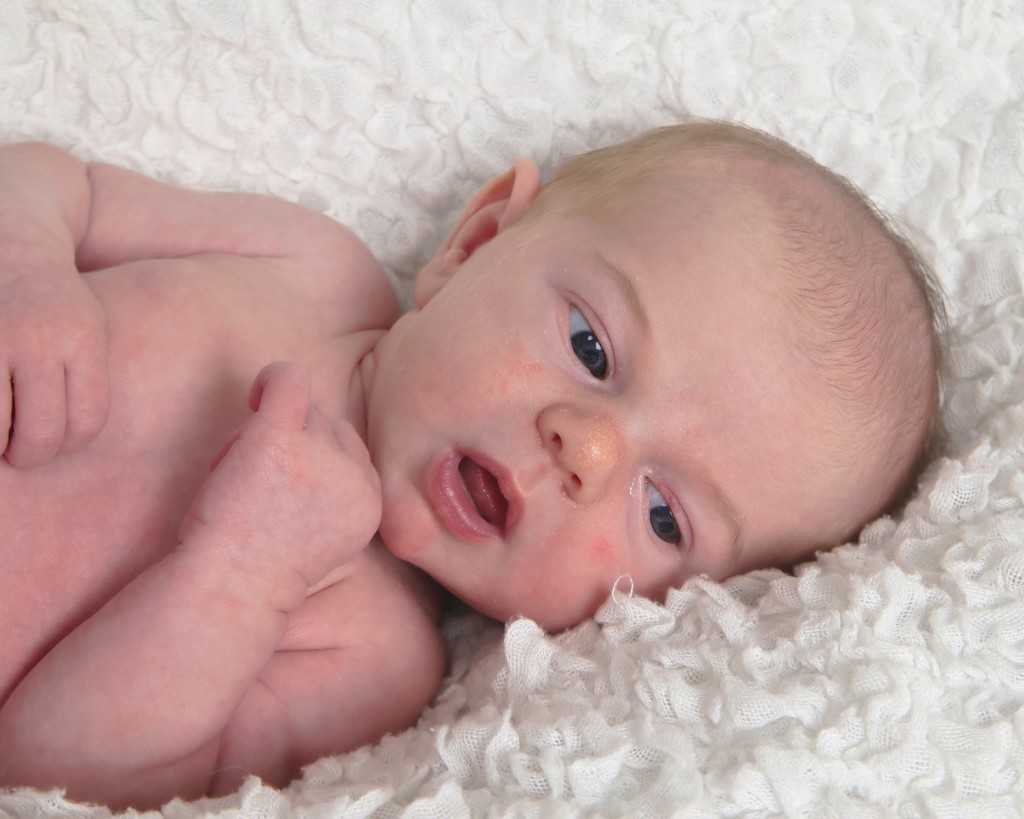 He loves being held and someone talking with him. Audrey is particularly sweet about sitting on the floor, "reading" him books. He cranes his neck to check her out and seems to be very content with their time together.
Sleep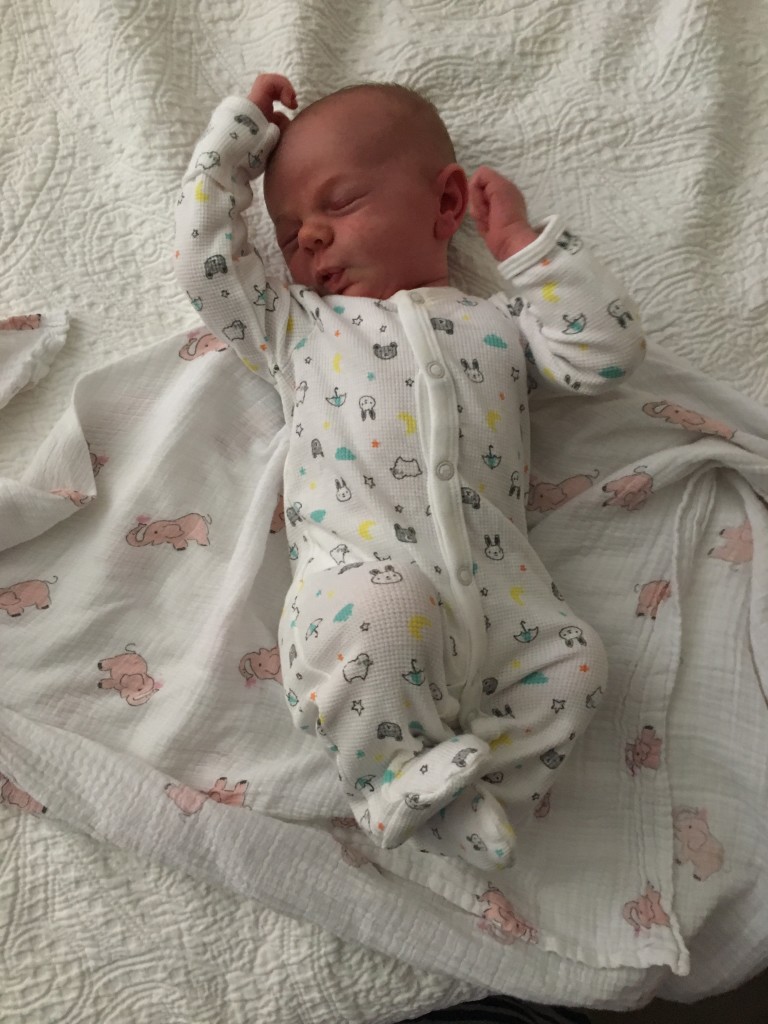 Leo is hit or miss with sleep. Some nights consist of two stretches over three hours, with a quick diaper change and eat before easily falling back asleep. Other nights, I am getting a chance to hang out with him more frequently. Ha! Naps are similar. Some days he wants held for his haps, and other times he is happy to nap swaddled.
Eat
Leo is a great eater! He seems to nurse a bit quicker than his siblings did at this age, but he is another baby who likes to eat often. Now that he is the third to do this, it is somehow reassuring. His frequent-ish eating (maybe 10-12 times a day?!) mean that he is hardly ever over-stuffed and rarely spits up.
And just for fun – here is a comparison of all three kids at one month (Left to Right: Jack, Audrey, Leo).  What do you think?  Do they look alike? Poor Leo! Audrey used up all of the hair and cheeks!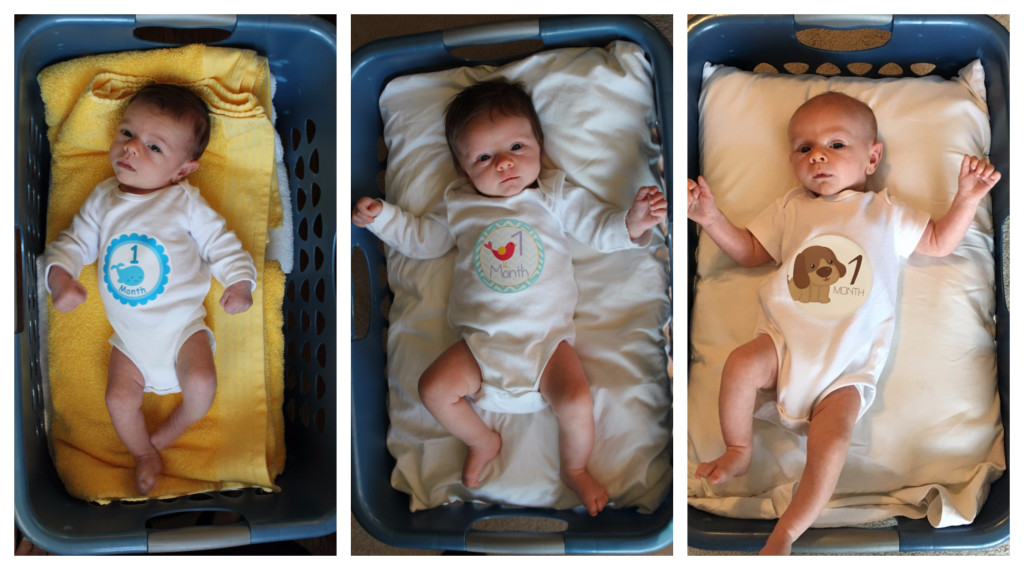 What's different the first month a third time around?
I already am reminiscing about the first couple of weeks of having Leo home. He was not an overly sleepy baby, but was very happy to sleep for good stretches IF he was in our arms. As soon as his back would hit a surface he was awake. So Matt and I took turns holding him for two hours at a time, before having Leo eat again, and switch holding parent. A third time around I truly understood that this was nothing to be worried about. He wouldn't need to be held forever and we would eventually get more sleep. There is nothing like holding the new little person you've been waiting to meet for months. It was so much easier, but quicker this time. Happy first month, Leo!