My last few posts have been family/lifestyle/travel. So what's going on around here in terms of health and fitness? I used to share some weekly workouts and would highlight a workout to try for the week. I haven't done that forever and was asked about it (Hi, Mom!) so I thought I'd do a quick check-in.
Early in May I started running with a new running buddy. Wow! Finding a compatible running partner was a long process. I have been in West Lafayette for 3 years and hadn't been running consistently. I miss my Kansas City runner girls, and I don't love running by myself super early in the morning. But since running with a  friend, we have consistently been getting three runs in a week and have been slowly (& safely) building our mileage base from 3 miles to our current long run of 7 miles. (Sigh!) It feels SO good.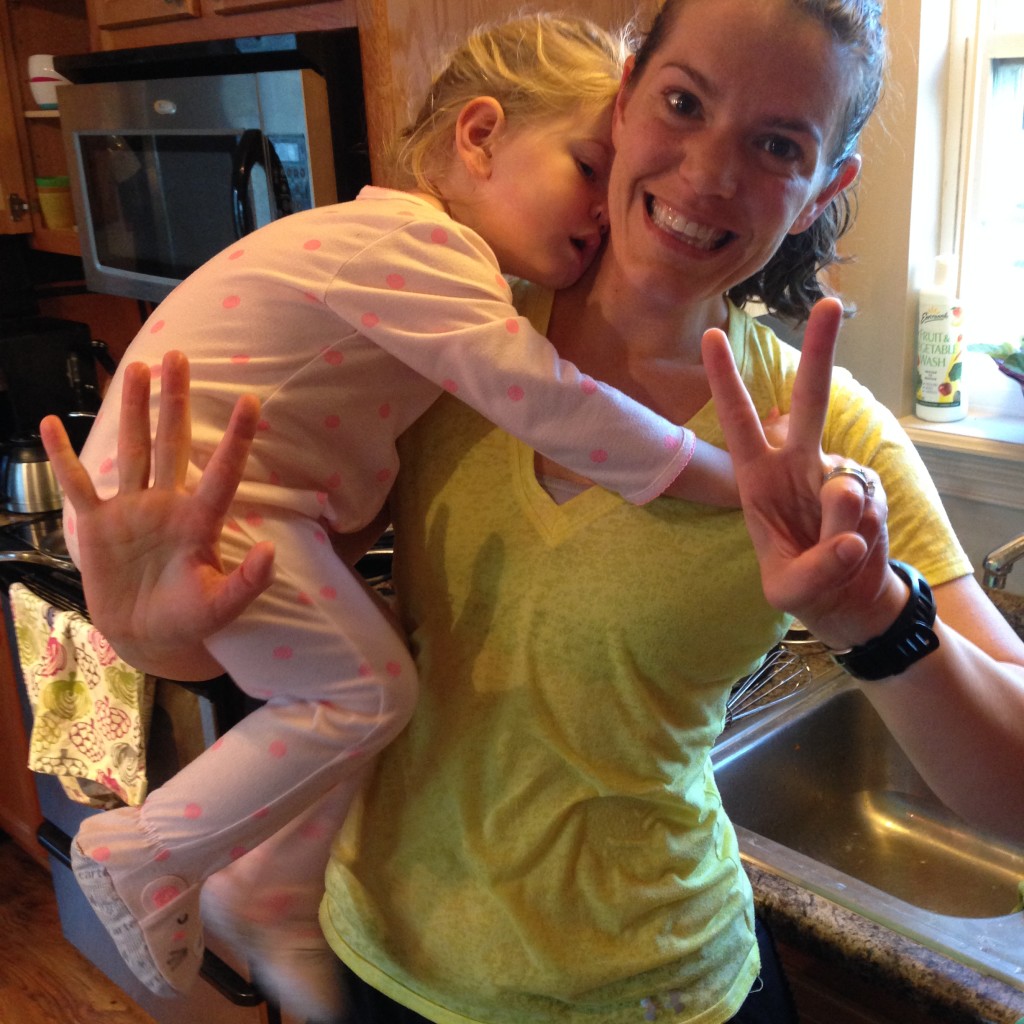 We missed an early morning run this week because of lightening so I talked my little family into a quick and humid 3 miles at the end of the day. Despite her bored face, Audrey seemed to have a blast. Jack, however, has been spoiled by the bike and was insistent that we were not running fast enough.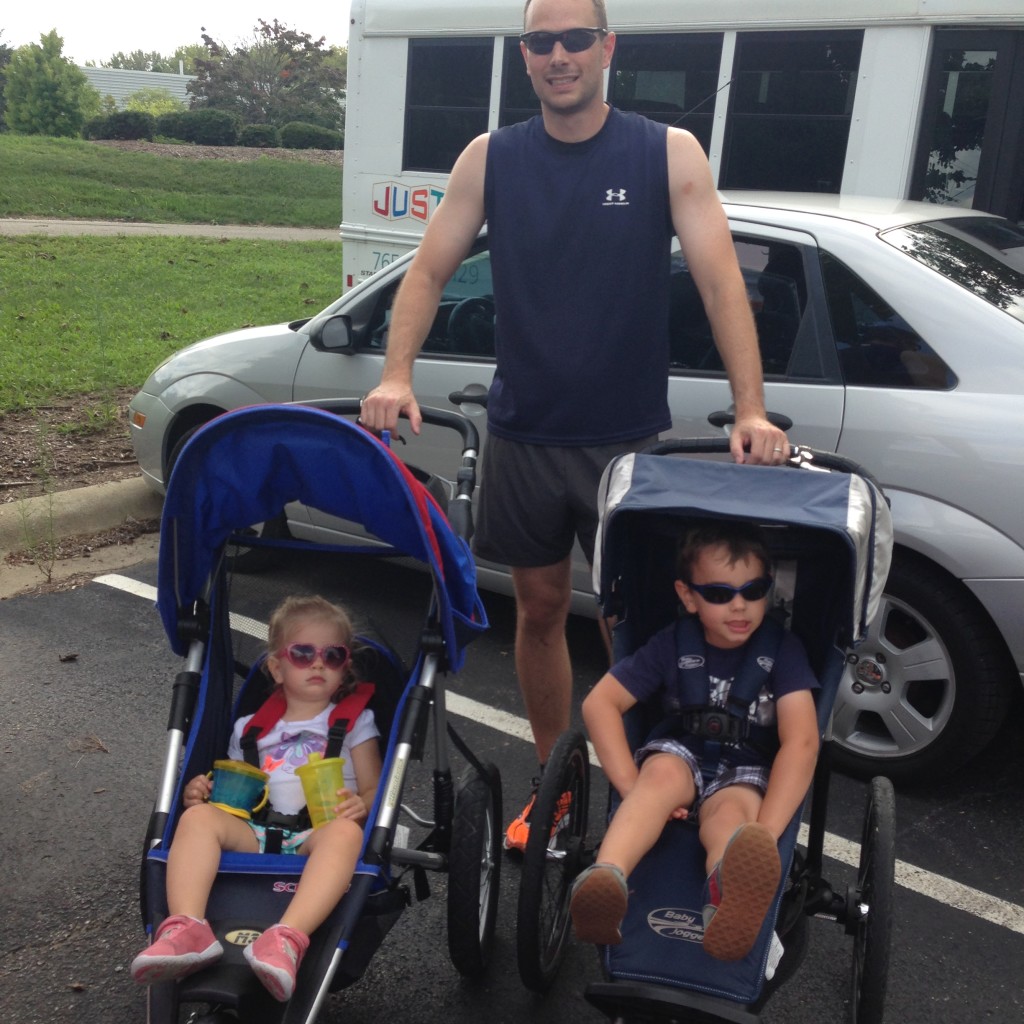 So a typical week over the last few months has been:
Mon: BodyPump
Tues: am Run, pm Teach Cycle
Wed: BodyPump
Thurs: Run
Fri: am Teach cycle, BodyPump (~50% of Fridays)
Sat: Long run
Sun: rest
2-3 days/week of strength training, 3 runs, and 2 cycle classes have been pretty consistent but nothing creative to blog about. I still teach TRX once a week and the occasional Saturday, but the classes are pretty full so I just coach and rarely get to train with them. Any interest in seeing TRX and HIIT workouts in the future? Here's a teaser:
As many rounds as possible (AMRAP) in 20 minutes:
20 TRX squats
20 TRX chest presses
20 TRX mid-rows
20 TRX step-back lunges (10 each leg)
20 TRX knee tuck crunches
This is a great workout for use with or without a TRX. If you're traveling, you could always do this with body weight subbing pushups for the chest presses and resistance band rows.
Question of the day: Do you want me to share any particular kind of workout?