Short background on this trip:  Matt and I don't consider ourselves "cruise people." We've always liked planning our vacations with some out of the way little stops, and Matt especially likes planning lots of the little details. We are coming up on celebrating our 10 year anniversary (!!) and while we always said we would go back to Hawaii we found (1) that's a really long travel for a short vacation and (2) we really wanted to have a family vacation with the kids. Matt suggested a Disney Cruise and I jumped at the idea. So here we are…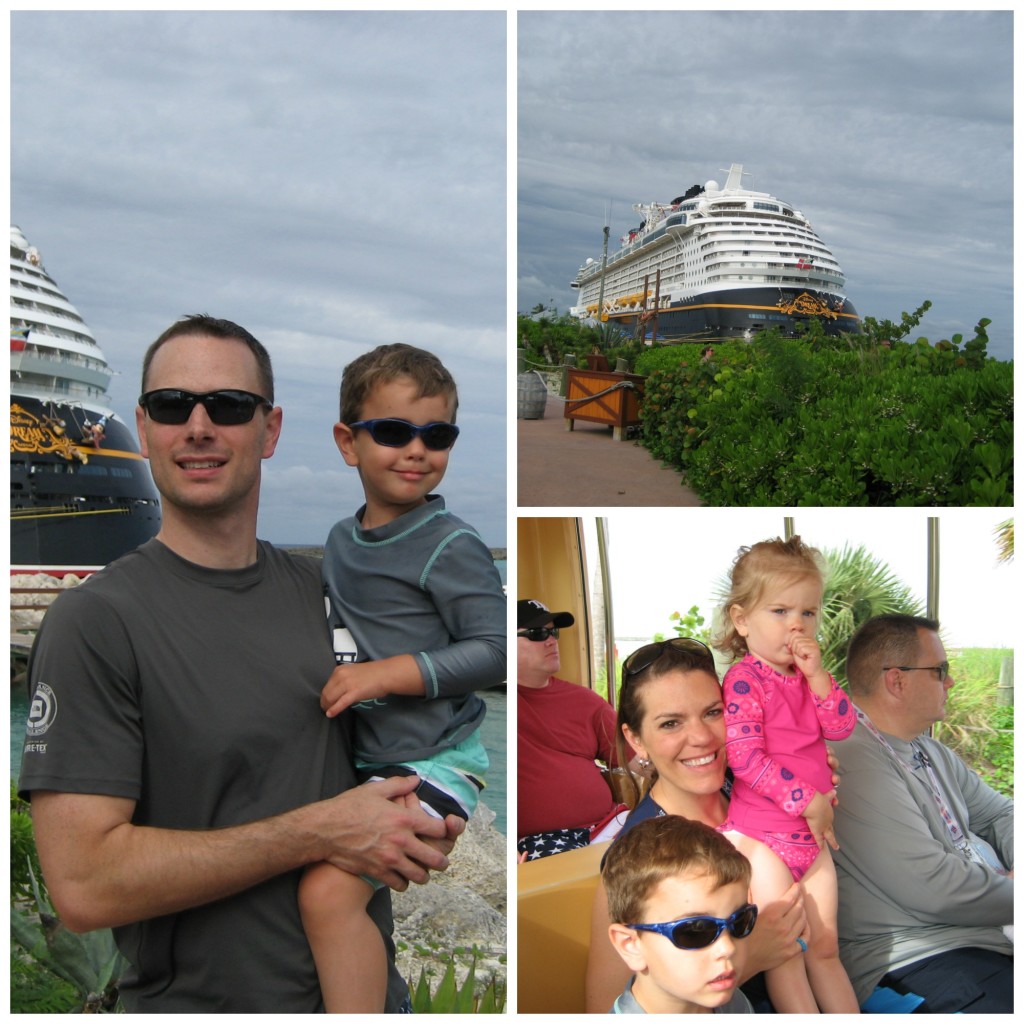 I can't say enough good things about this trip! We did the 3 night Bahamas cruise on the Disney Dream. There are stops in Nassau, Bahamas and Castaway Cay. And to make the cruise even more fun Gigi and Bapa came too! (They honeymooned in the Bahamas 37 years ago – I'm sure traveling with grand kids was just as exciting, ha!)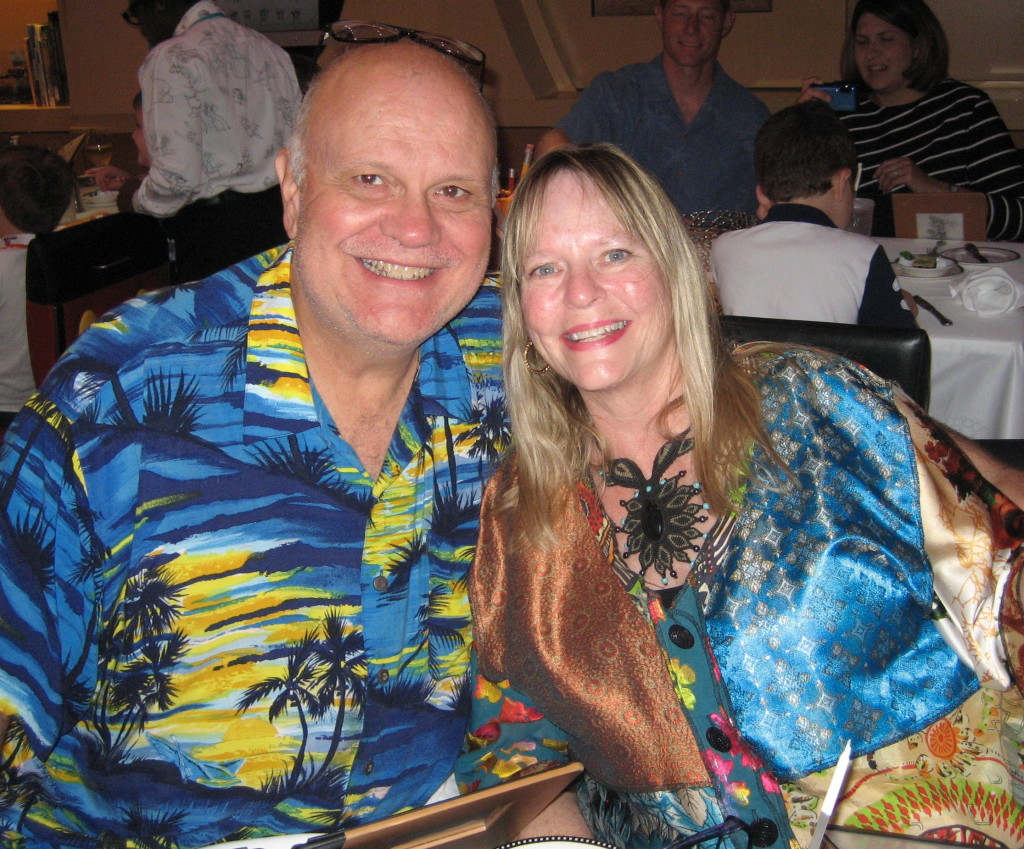 We traveled to Orlando the night before our cruise took off so we could spread out our travel a bit more and enjoy our first day at sea. Getting on the boat on Day 1 was mildly hectic (get boarded, get lunch, get let into room for naps before a mandatory emergency drill) but the evening was a blast. At castoff, we had great Disney entertainment with singing and dancing from Mickey, Minnie and gang. After that, we had the best dinner of our trip that night in the Enchanted Garden. The kids did a wonderful job through a multi-course dinner, but were definitely ready to explore.  After exploring the ship a bit, we wandered over to the Golden Mickeys, which were a Red Carpet-like show with great singing and performances. We lasted until 8:30pm, when Jack started getting scared of the dragon banner in Mulan. He has an excellent imagination! (wink, wink)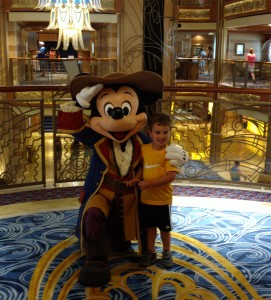 Day 2 was a day docked at the Bahamas. My parents got off there for the day, while we stayed on the boat to take advantage of the great pools.  Audrey adored the Nemo splash pad. Jack had fun hanging out in there but really liked the two-story slide.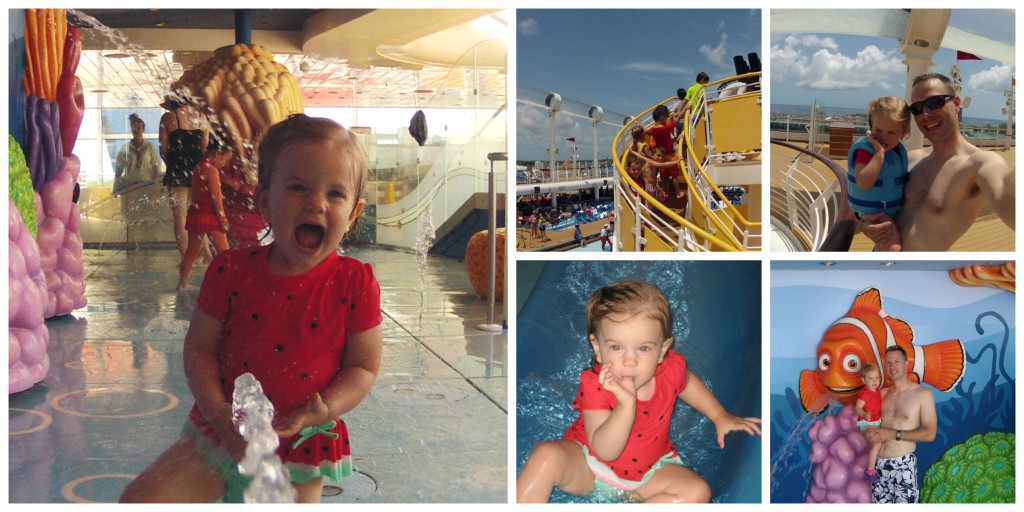 After good pool time, the kids had naps in the room while Matt and I had a drink on our room balcony. Then we walked around the ship in search of Mickey and Minnie. Audrey kept shouting "Minnie Moushhhh!" at Mickey and Minnie and was thrilled to see them from a distance. She refused to get too close though (reminiscent of Santa) but Jack was happy for a hug.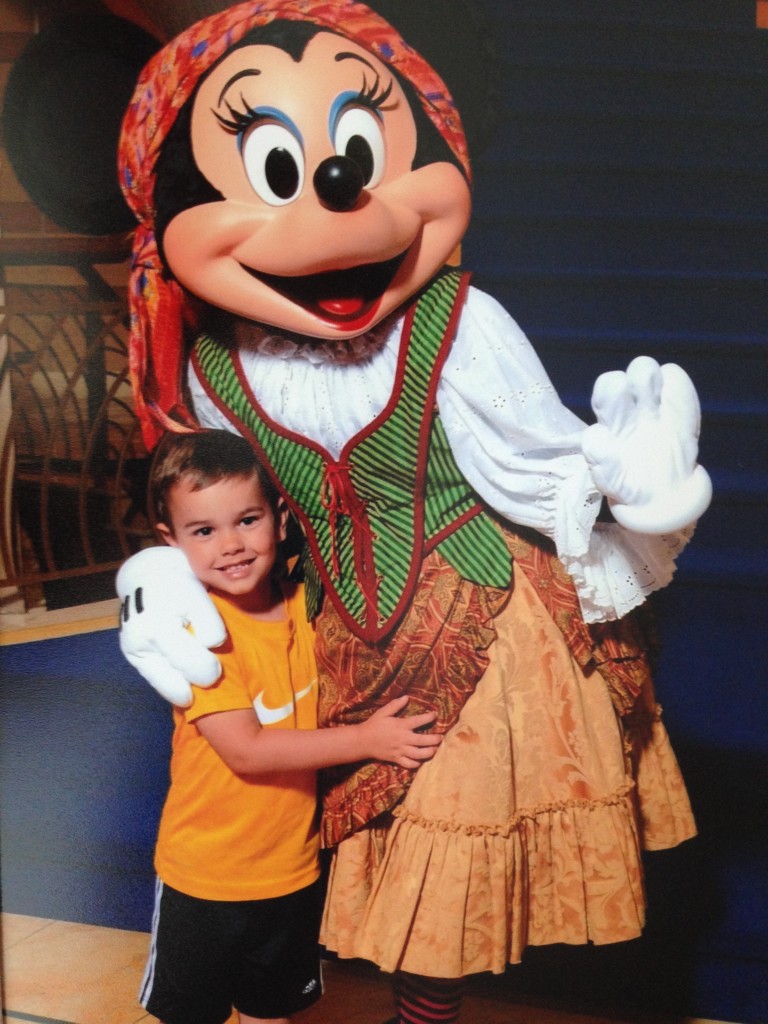 Evening was Pirate Night, and there were some fantastic costumes. Jack and I wore the provided pirate head scarves, Audrey dressed as Tinkerbell, and Gigi and Bapa were happy to join in the pirate fun. After dinner, there was another outside party with character singing and dancing. We watched from the balcony and danced until our little ones were ready for bed. After we got them tucked in bed, we took a bottle of wine out to the balcony to watch fireworks. It was an amazing day!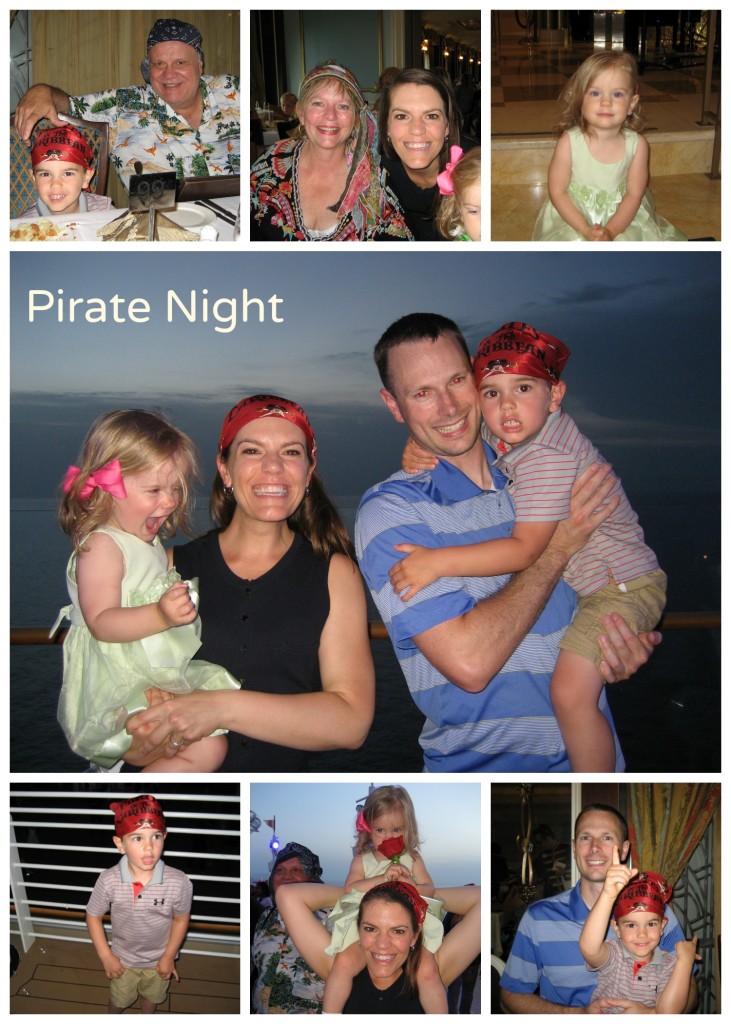 Day 3 was the day I was most excited for, and it was perfection! We docked at Castaway Cay (Disney's private island) and took a short shuttle ride to the beach. We had packed plenty of beach toys and trucks and got to work playing in the sand and playing in the water. The weather was absolutely perfect, and we were on the beach around 9am (one of the advantages to having early risers!).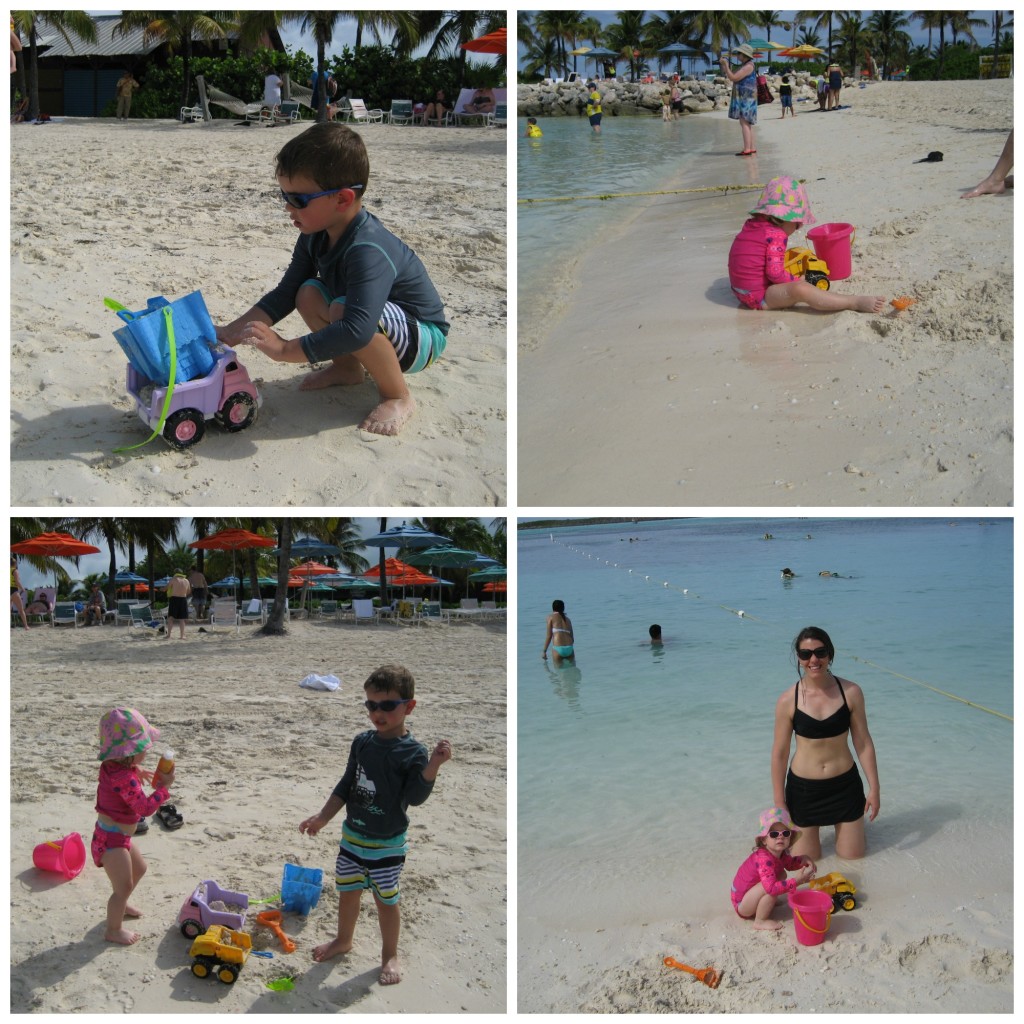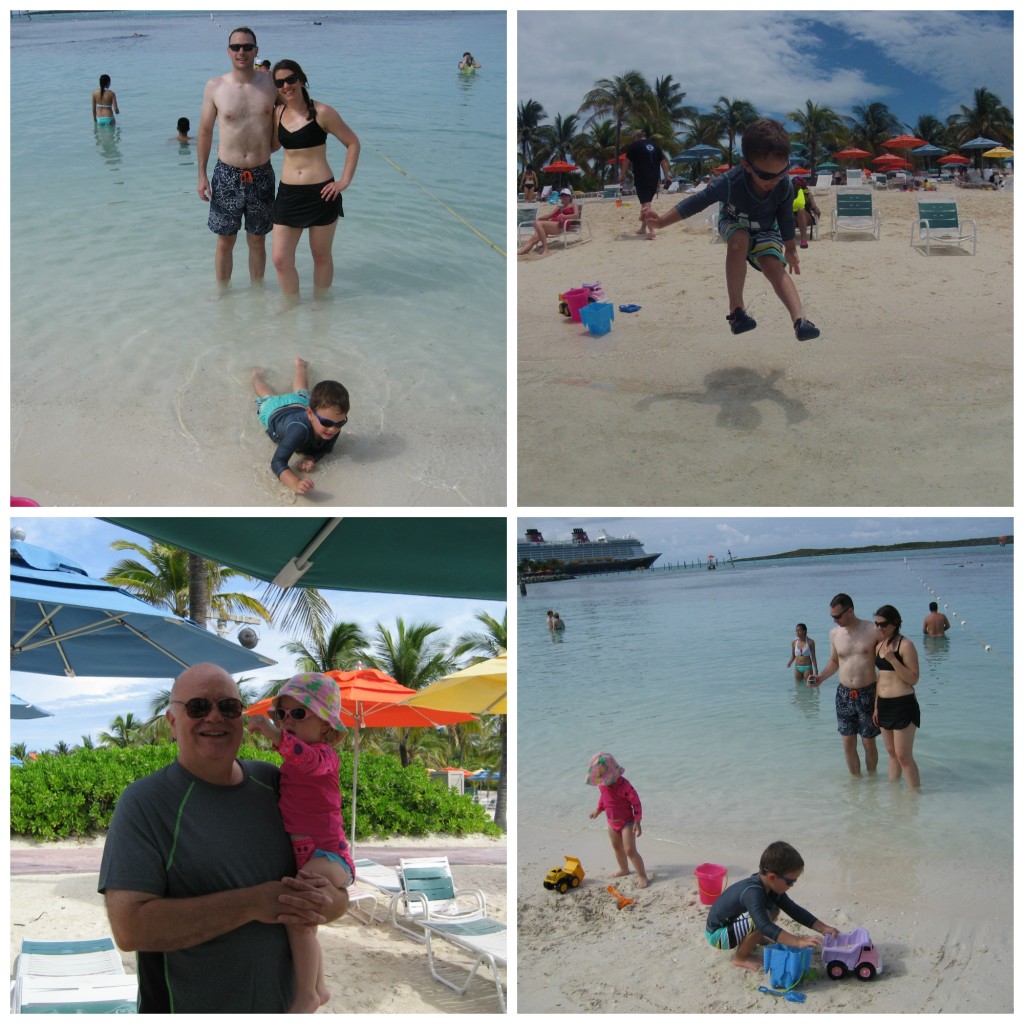 We had lunch on the island, and then Audrey started getting pretty droopy on Bapa. He took her under an umbrella and they enjoyed a nice nap together. Aren't they adorable?
 Two of my favorite pictures from the trip – And how appropriate since it was Father's Day. (Matt joked that this was going to be a really hard Father's Day to top in upcoming years)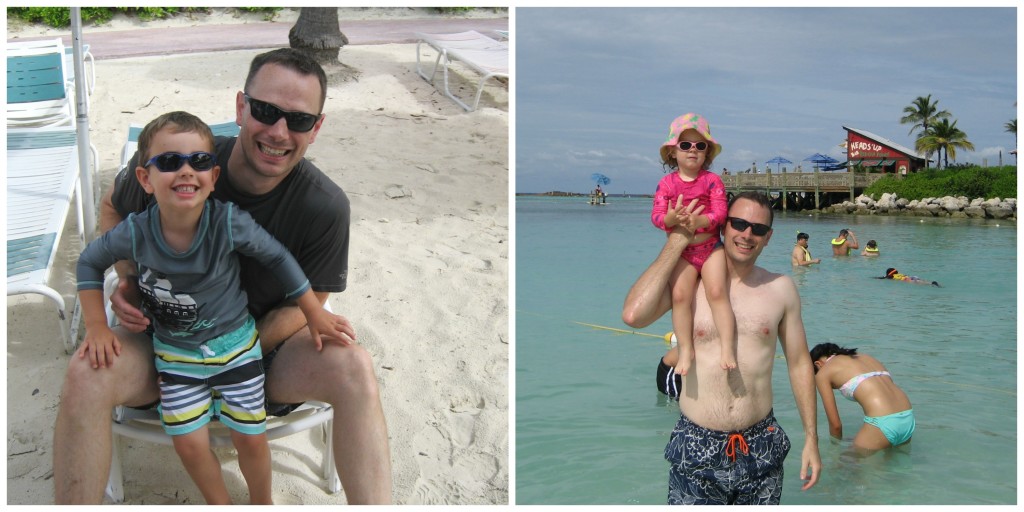 After Audrey woke up, we decided we'd all head in from the sun and spend some time on the splash pad in the shade on the ship. My parents played in the water with the kids while Matt and I took a ride on the AquaDuck, a big 4-story "watercoaster." I screamed like a kid and we had a blast.
We continued the fun at dinner at Animator's Palate which was a really cool restaurant with interactive animation featuring the sea turtle from Finding Nemo. The turtle paid a special stop at our table to talk to my dad and appreciate his Hawaiian shirt. Then we finished the night at our final Disney musical, Disney's Believe, that featured songs from Aladdin, Cinderella, Peter Pan, Lion King…and others. After no nap, and a fantastic imagination the talking tree in the Pocahontas portion of the evening had Jack yelling "I'm scarried!!" So we took that as our cue that it was time to head back to our cabin for sleep. After we got jammies on, we all cuddled in our bed to sing the kids songs and they fell asleep almost immediately. From start to end, it was such a happy and memorable day. I'm already itching to go back.
I'll check back in later in the weekend (or week) with some tips and tricks for traveling with toddlers on the cruise and a couple of our favorite videos.