Audrey turned one year old October 17th – and I am just now getting around to documenting some of the fun things she is up to lately.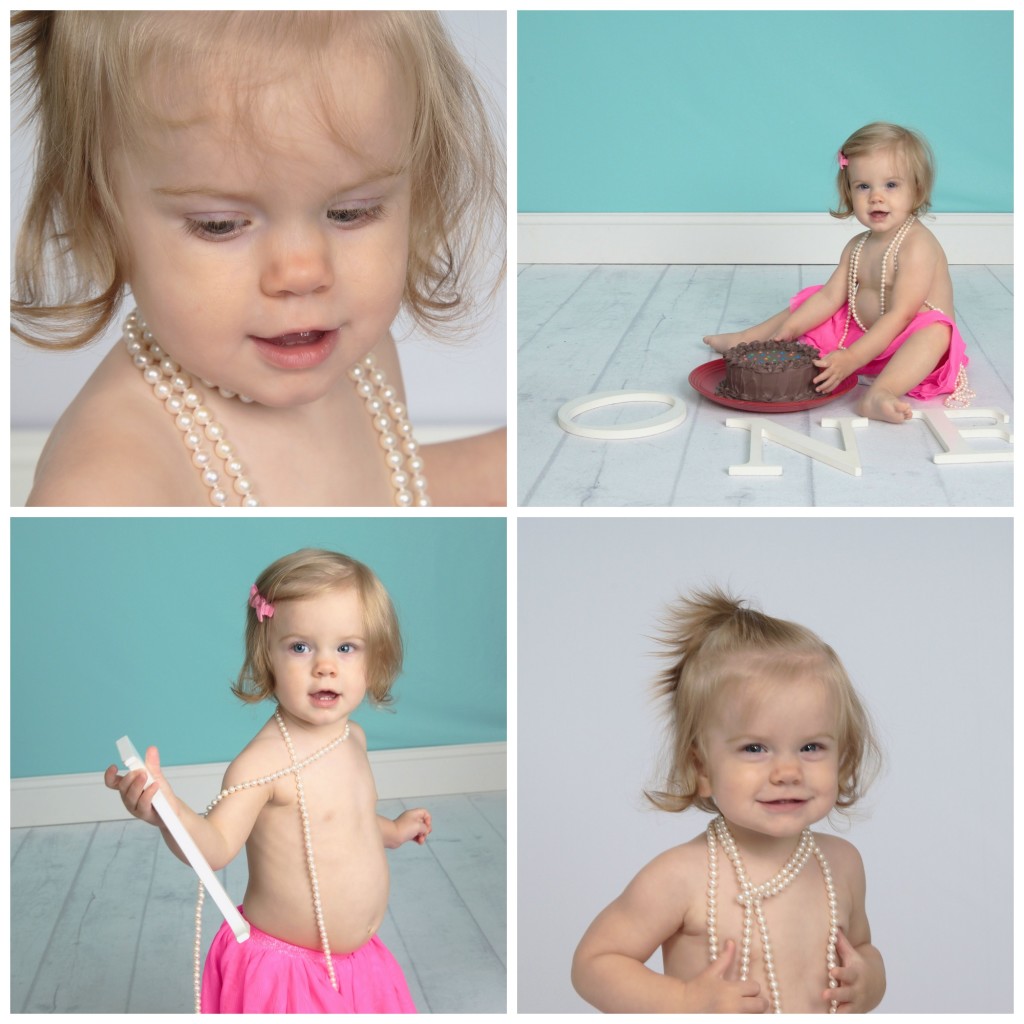 Here were her stats at her one year appointment -Height and weight:  21 lbs 4oz and 31.5 inches (73% for weight and 99% for height! ) For comparison she was 8 lbs 1 oz and 20.5 inches at birth.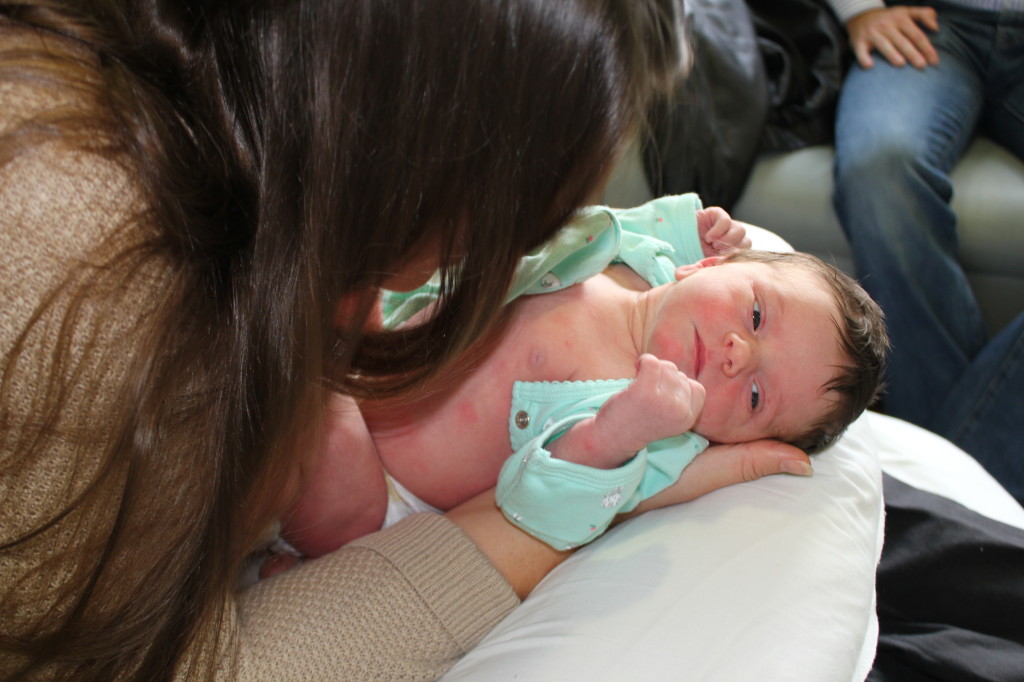 Food:  Audrey is a great eater! There are very few things she won't eat (I'm looking at you, carrots), but her favorites are avocados, bananas, clementine oranges, peas, green beans, black beans, string cheese, cottage cheese, oatmeal, and all meat from fish to chicken to (especially) red meat.  She always wants to eat food other people are eating, as evidenced from her kale chip face below.  
Teeth:  8 adorable baby teeth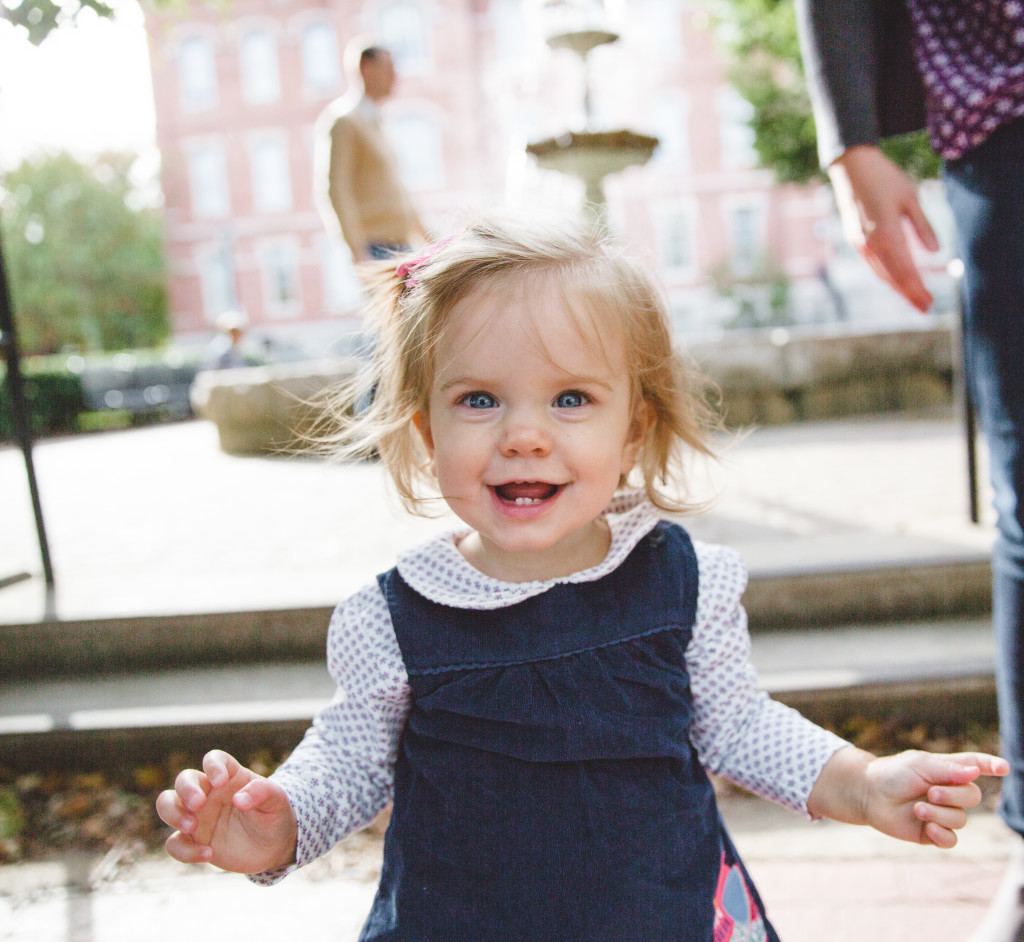 Photo credit:  Kim Davis Photography
Party tricks:  Signing milk, hungry, more, and banana.  Clapping, waving, blowing kisses, spinning in circles and dancing to music.  She especially likes the song "If you're happy and you know it" and is adorable with her arms up "hooray!"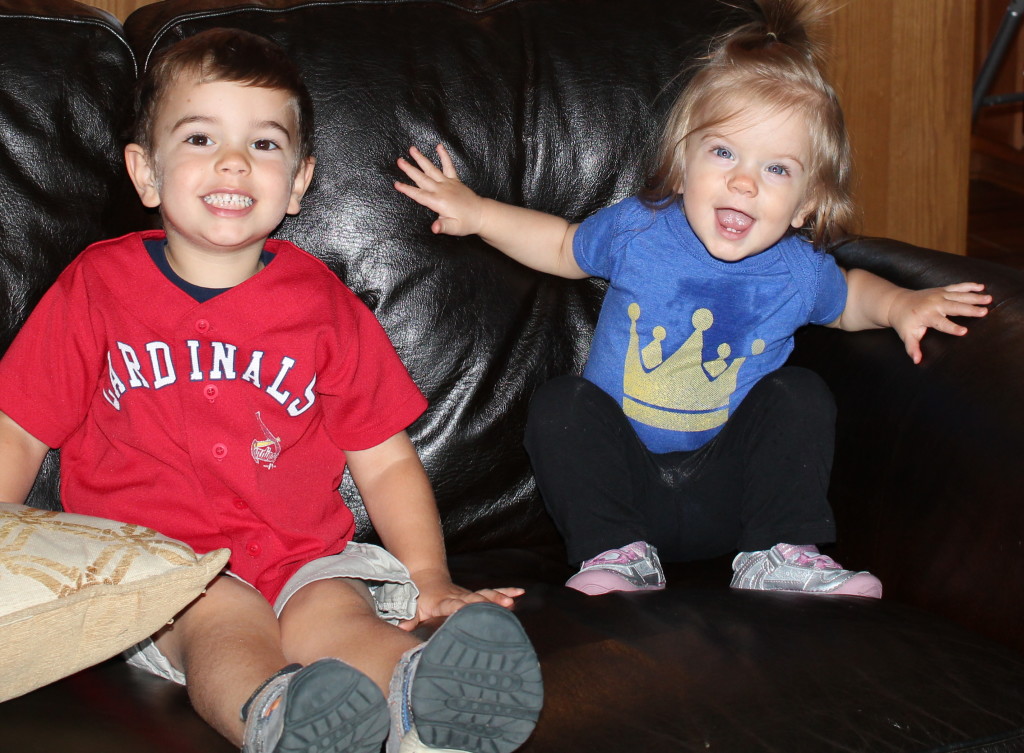 Words:  dada, momma, and daa means Jack.  Hooray! (always with her arms), hi, byebye, and head.
Likes: Chasing Jack as fast as she can, giving hugs, music, reading books and turning the pages, anything outside, clothes and shoes, bathtime.  She loves cars.  One of her favorite birthday gifts was a pink dump truck.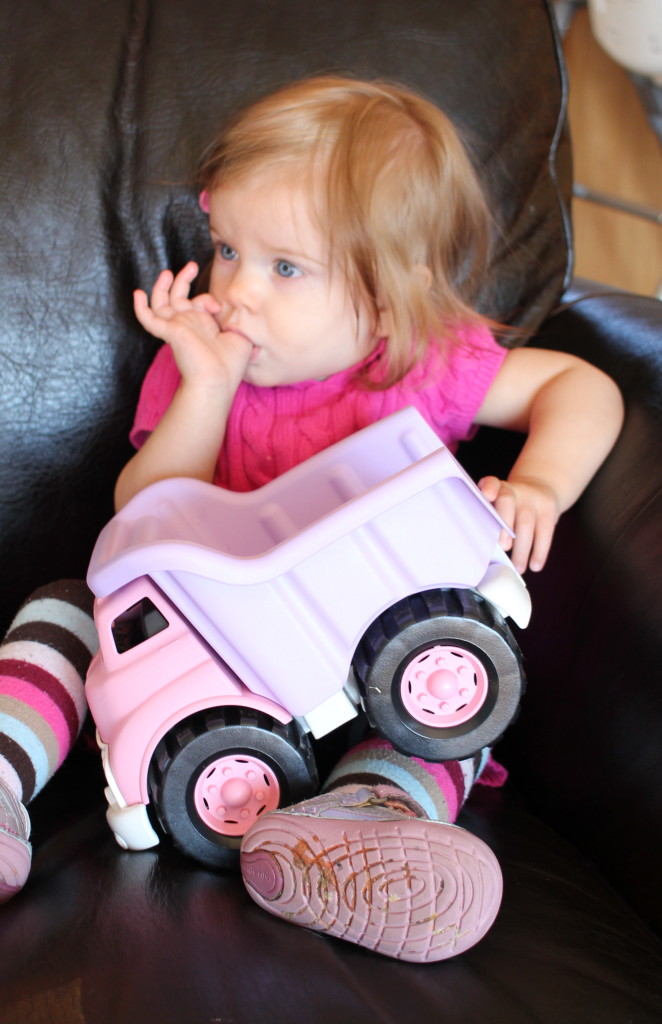 Dislikes:  Jack taking any toy away from her.  She is feisty and doesn't give in easily!
(Tinkerbell & Peter Pan for Halloween)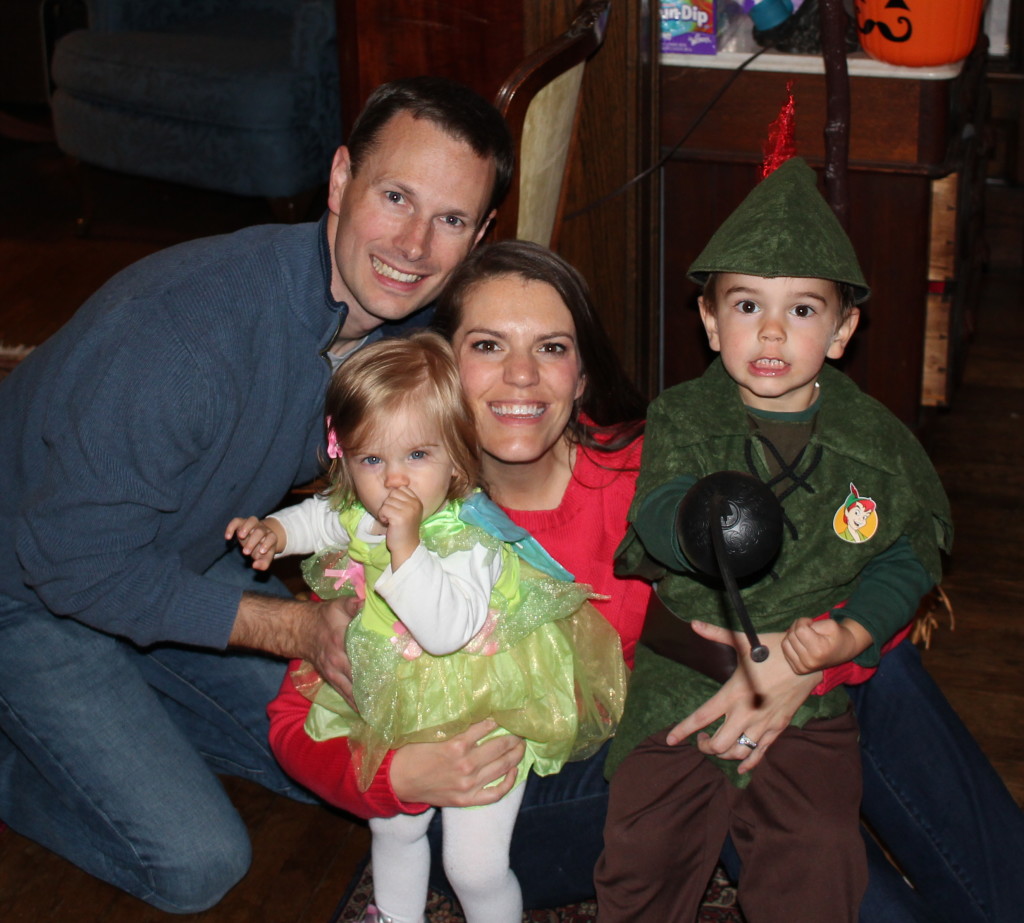 Personality:  She has the sweetest personality – and is such a hugger and cuddler.  She is so friendly too and loves telling people hi.  She giggles and loves to play.  She is so reasonable, and seems to understand explanations.  But she is no push-over…she's strong and assertive and let's you know what she wants.
To say we're in love with Audrey would be putting it mildly.  Happy first year, sweet girl!  We're so happy you're part of our lives!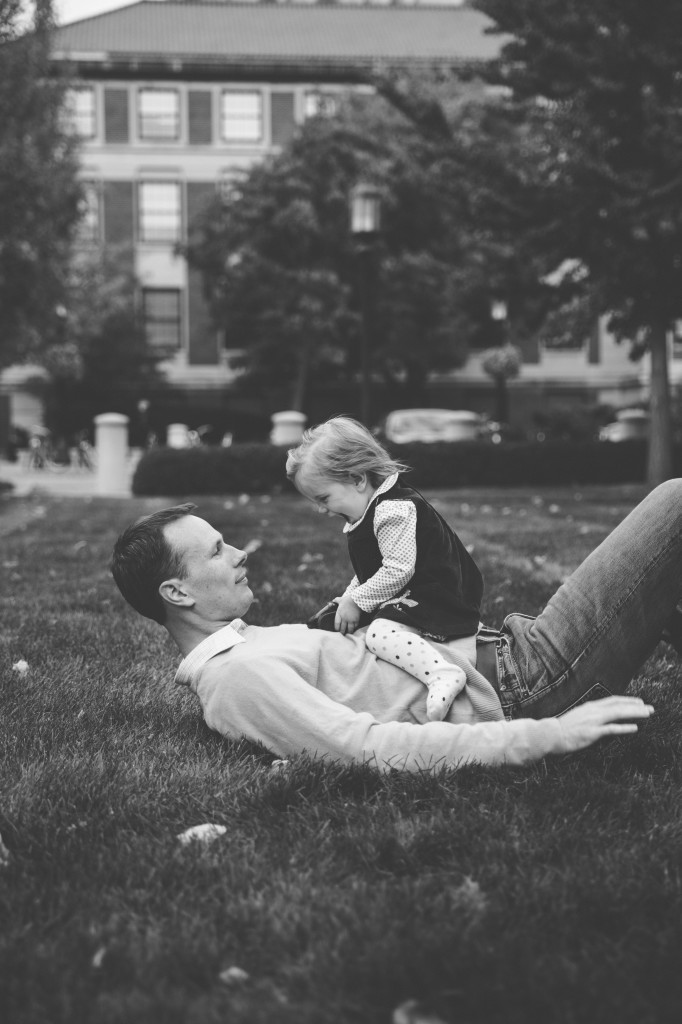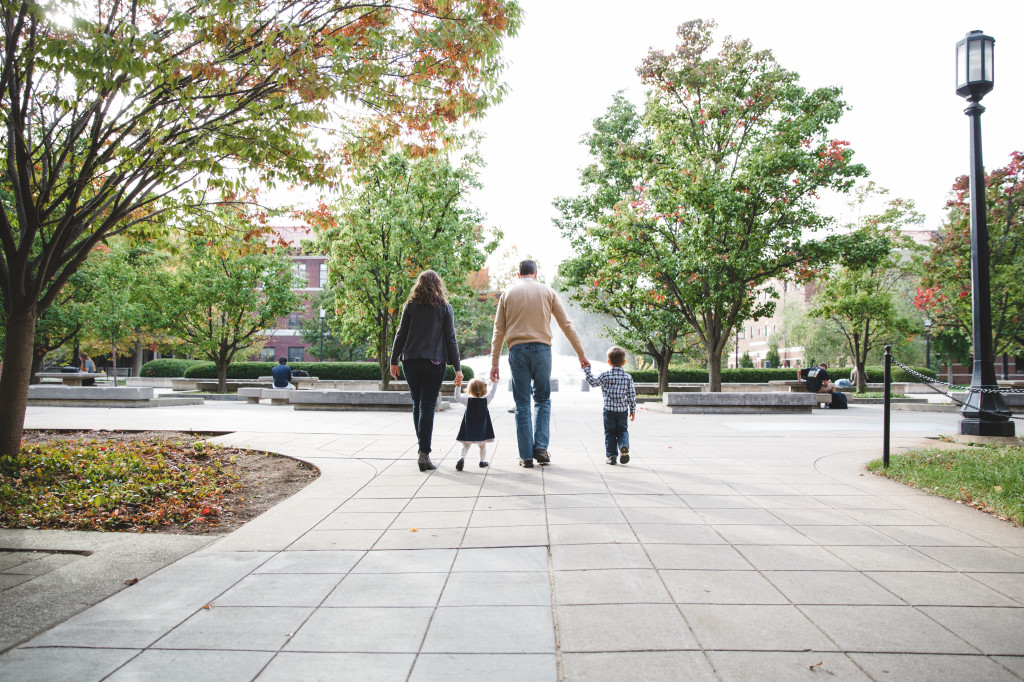 Photo credit:  Kim Davis Photography