Wow!  A lot changes in a month with a baby. Since last update, Audrey is pulling up on everything.  She wants to be standing all the time and has done a little bit of cruising too.  In the last month she has also perfected her crawling –  and that little girl is fast!  She is still in 9 month clothes for the most part but sleeves are starting to look a bit short.  I think most babies get a 9 month growth spurt so we'll see what happens in the next month.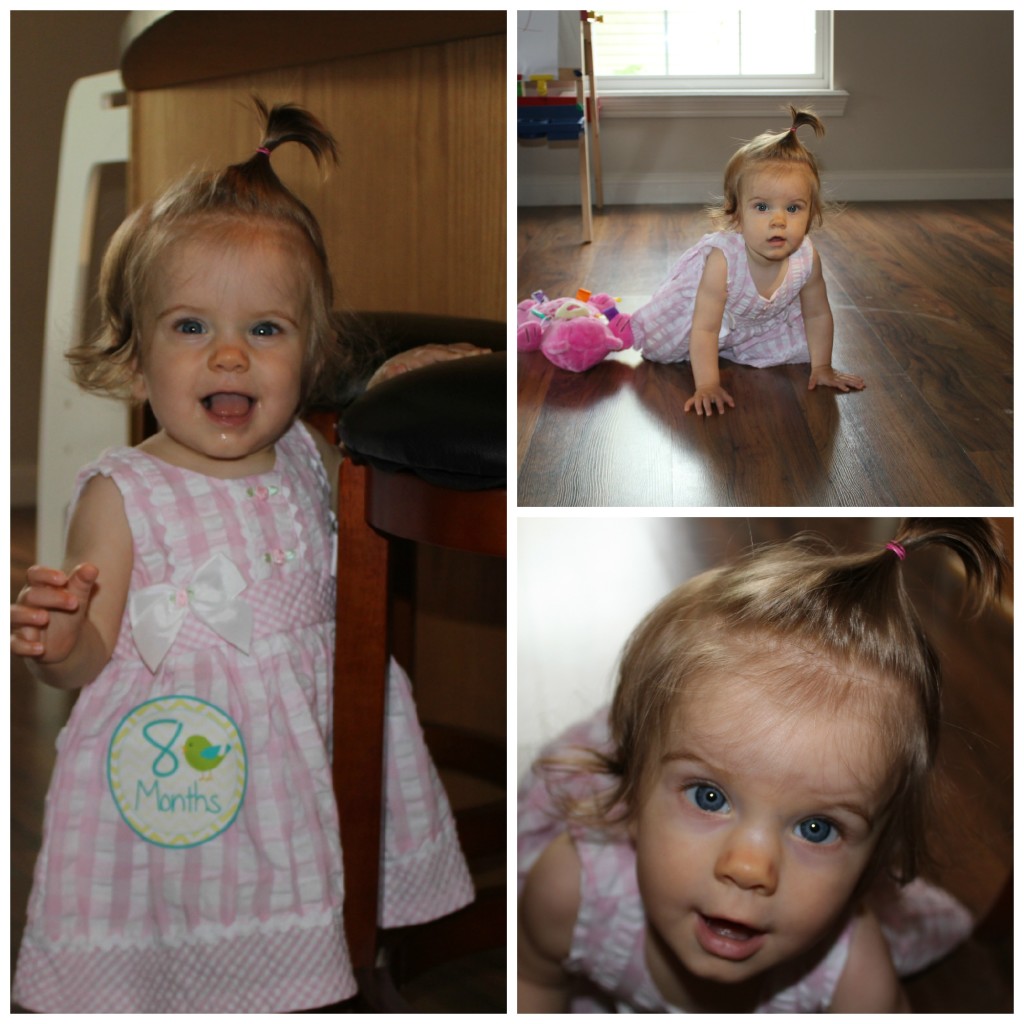 Audrey still naps 2-3 times a day and still (thankfully!) is an excellent nighttime sleeper who rarely wakes in the middle of the night.
She is working on her top two teeth.  Lots of hands in the mouth but she is still so good-natured.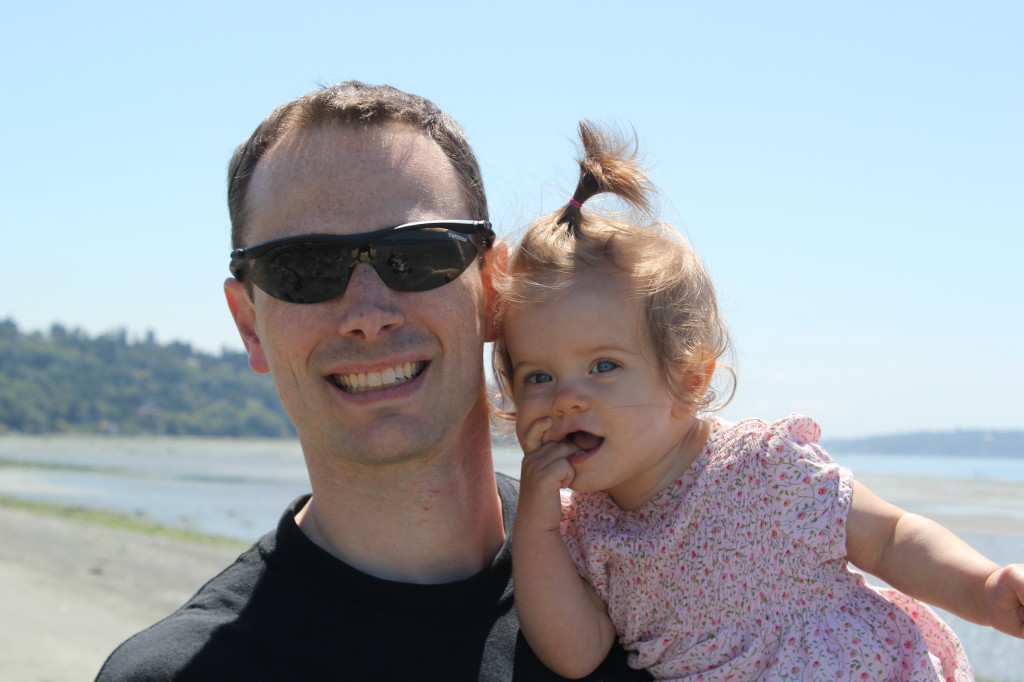 Matt and I joke about her comedic timing.  She responds to questions and statements with the perfect tone and timing.  And she likes shaking her head "no" and seems to do it at the funniest time. (Audrey – do you want to share your toy with Jack? [head shake with smile])
She seems to like all the food she has tried.  She is getting proficient at feeding herself and seems to want to eat if everyone else is eating.  She especially likes feeding herself peas.
Audrey had her first plane ride to Seattle this month.  Way to start out big!  A long day of travel wasn't too tough with her.  And the three hour time difference just meant that I got to fully experience sunrise in Seattle every morning (wink, wink)!  She loved the double stroller we rented and loved getting to see her way around a new city.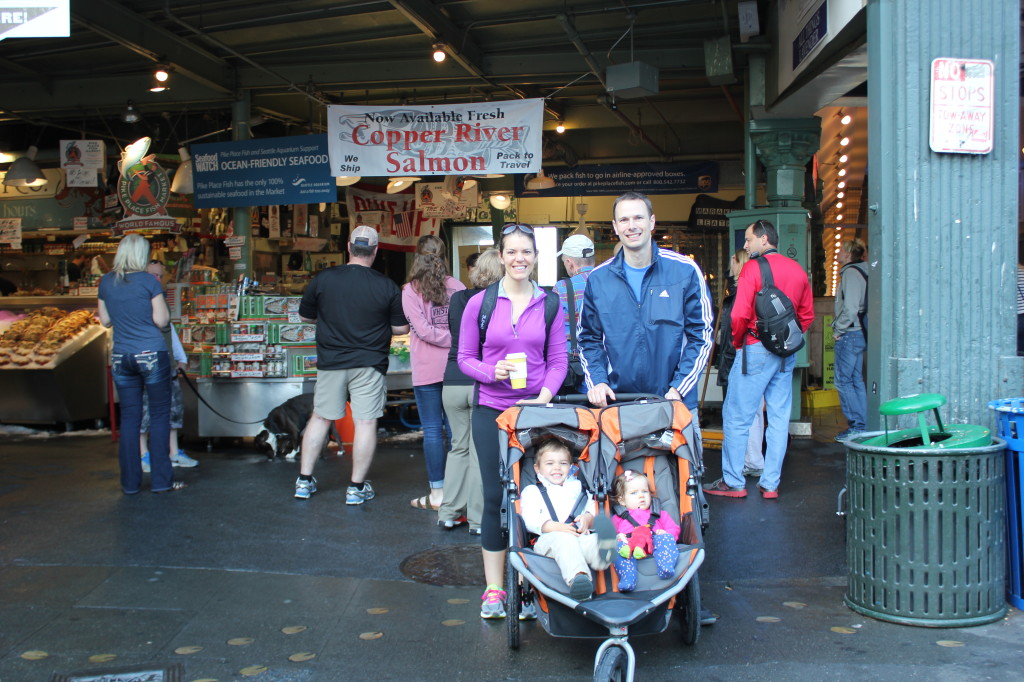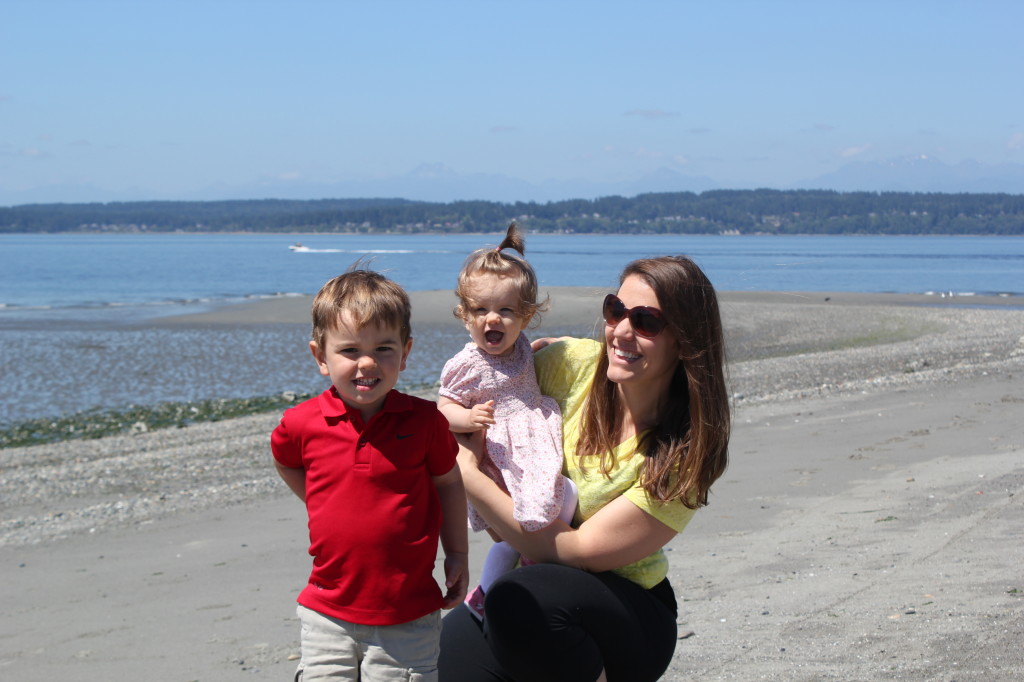 I don't even know how to convey how delightful Audrey is.  She has such a sweet disposition, and her smiles just light up my day.  Seeing how she looks at Jack is such a joy for both me and Matt.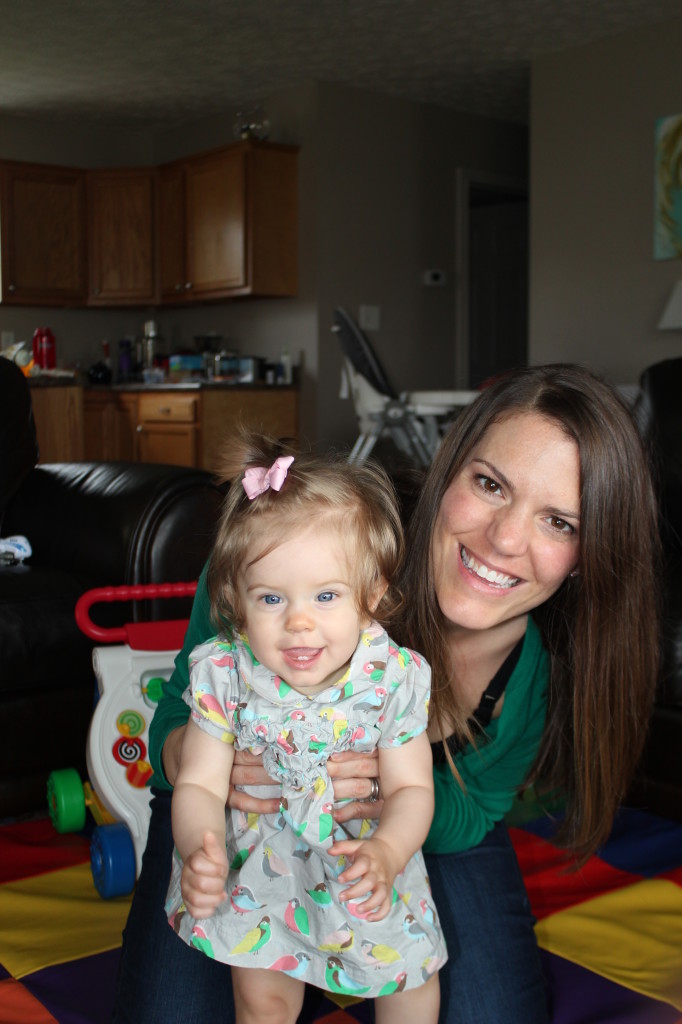 What will this sweet little daredevil be up to next month?