Somehow we are over half way through Audrey's first year.  Boy, oh boy this little girl is busy!  She loves to sit and play and is really good at her army crawling (creeping?) to get anything she wants. In the past couple of days she has gotten really good at getting herself gracefully in a sitting position.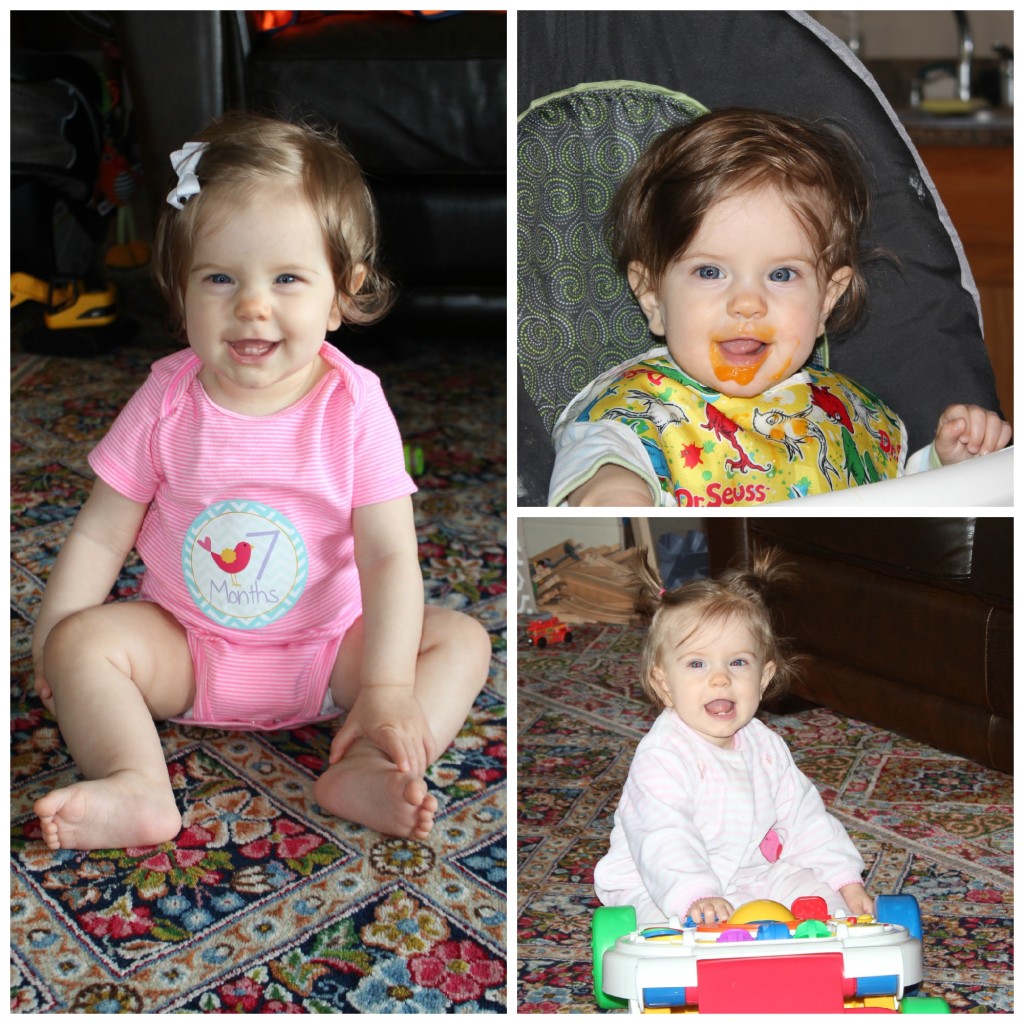 She is trying more foods every week and so far seems to enjoy everything.  I remember Jack having fish as his first animal protein…but I don't remember when.  I think I will need to brush up on baby food basics for this little one!  She eats solids 2-3 times a day and is regularly eating oatmeal, bananas, sweet potatoes, butternut squash, broccoli, peas, avocado, green beans, and carrots.  She still nurses 6-7 times a day.  And she can drink out of a straw!  I hope that will make the transition to whole milk easier in 5ish short months.
She naps 2-3 times a day, and admittedly naps much better at home than at daycare.  Her evening sleep is wonderful!  She is in bed for the night around 8.  I wake her/dreamfeed her around 5am before I head to the gym and she falls right back asleep until around 7.  (I probably shouldn't have typed that because she has been so easy I probably jinxed myself!)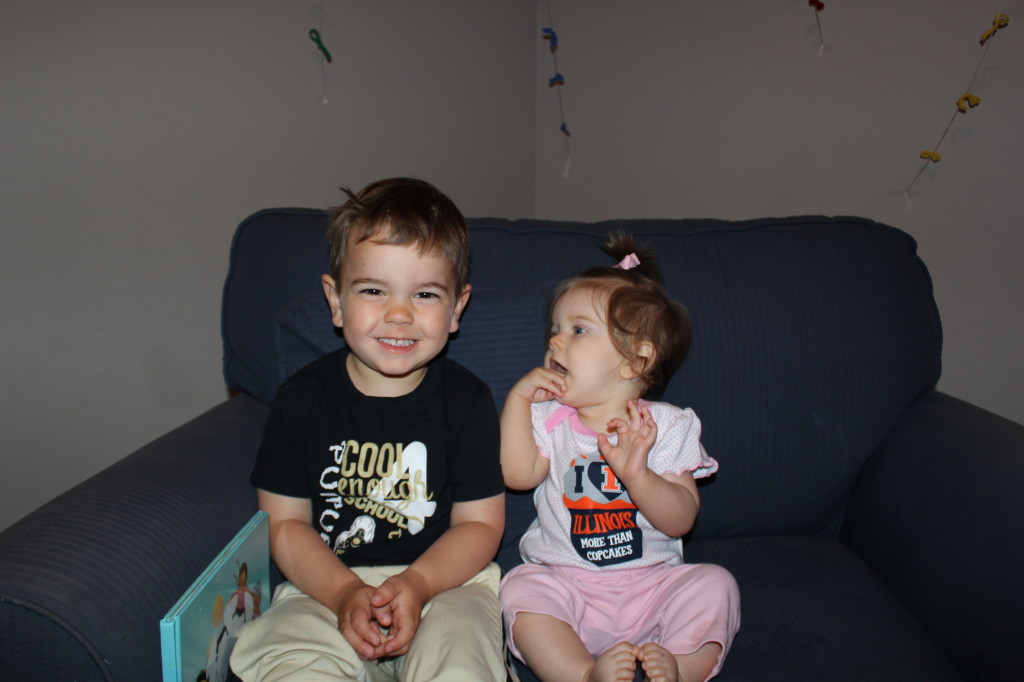 Audrey loves her big brother, bath time, being sang to, and her Fisher Price barn and animals.  The picture of Audrey and Jack is from earlier in the week.  Jack said he wants to go to Purdue but "Audrey no go to Purdue. Audrey go to Illinois." So I had to dress them appropriately.  :)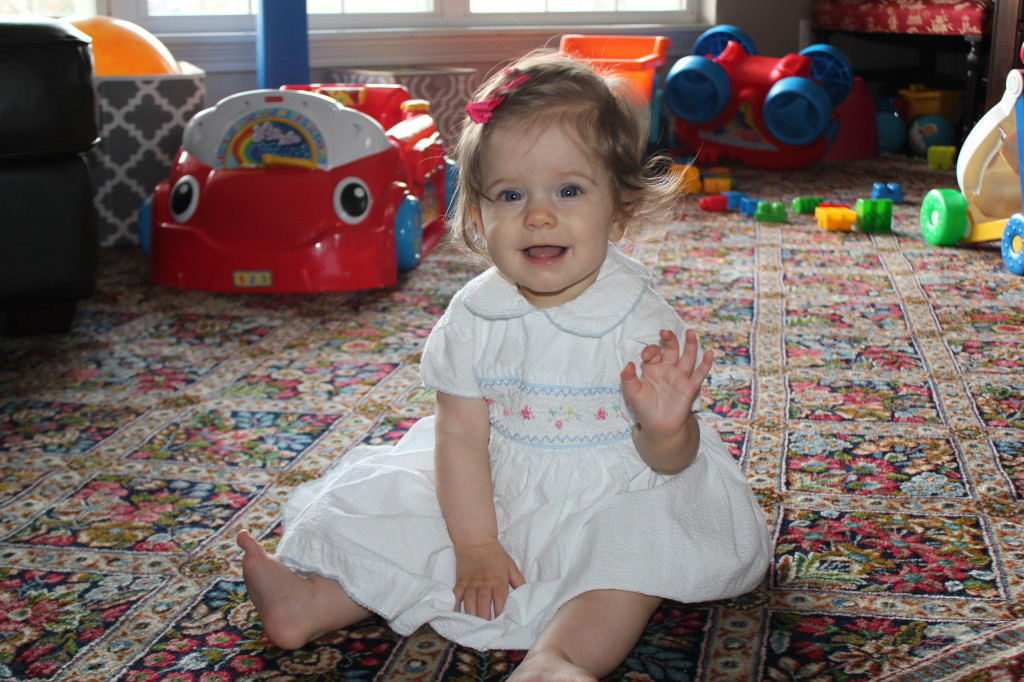 I'm sure this next month will bring many more fun milestones.  Increased babbling?  Pulling to standing? Audrey says bye bye for now!