This little doll is 5 months old this week!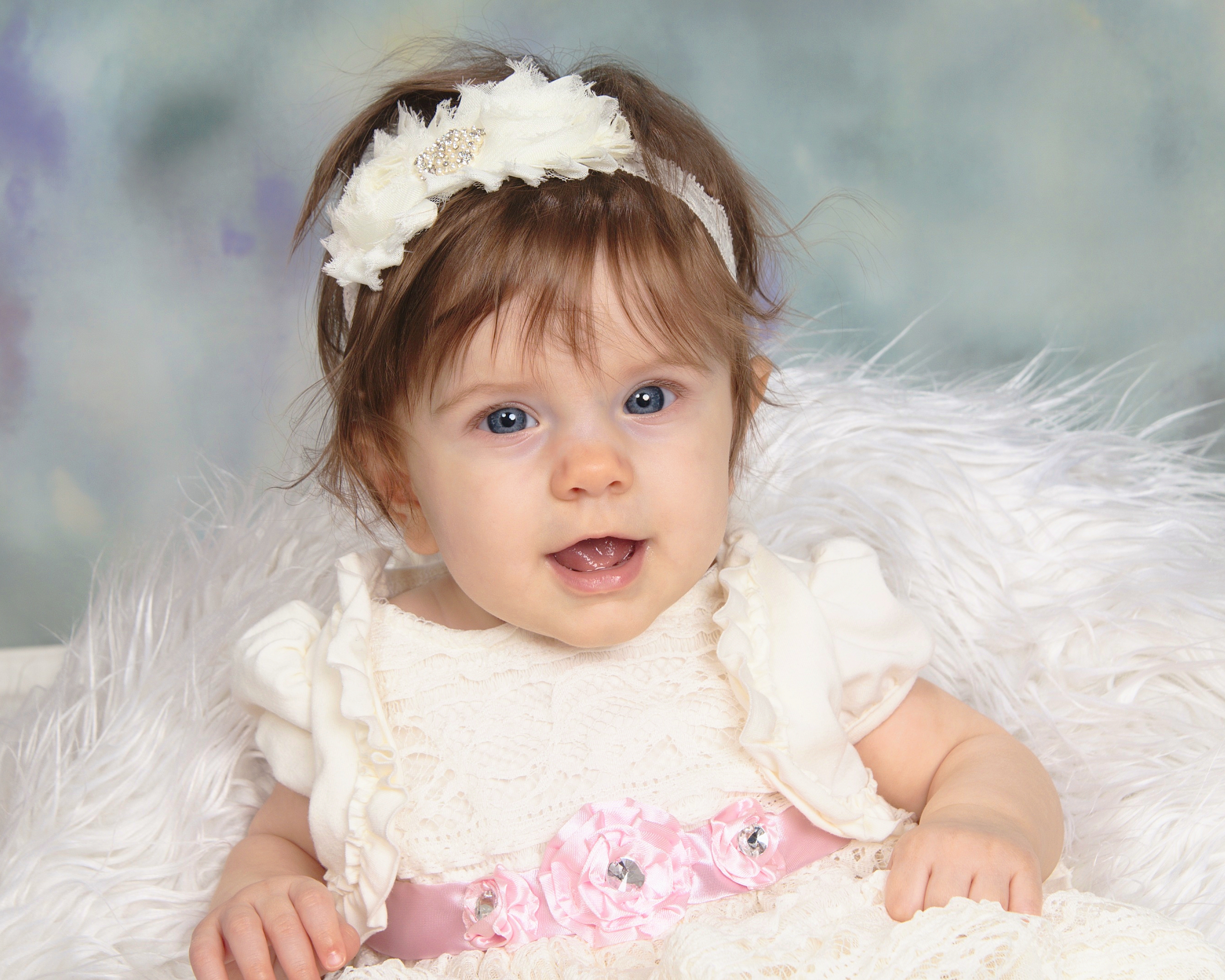 I think 5 months is such a sweet spot in age for babies.  Coo-ing and smiling is nearly out of control but she mostly stays out of trouble…for a bit.  Audrey is quite the roller though, and especially loves to roll to her belly so she can look around.  Also on her list of loves? JACK!  He doesn't even have to try and he has Audrey giggling so hard she gasps for breath.  It is one of my favorite sounds in the world.
Audrey loves being outside, and going to the park with Jack seemed to be a highlight of her week.  She has started playing peek-a-boo and really likes her toys.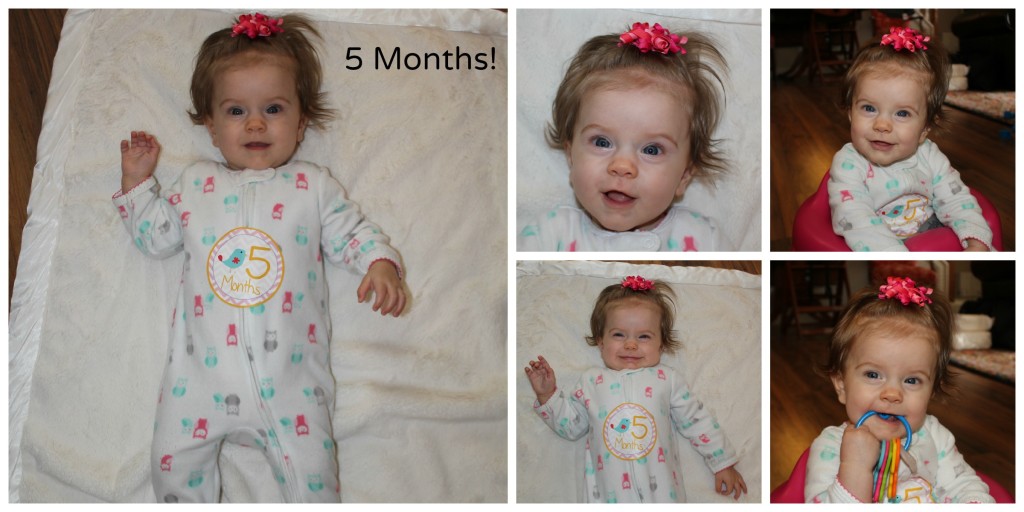 Audrey is still a super long baby – 97th percentile for height and 50th for weight.  Her hair is beautiful and is so long that it hangs down past her eyes now.  And she got her first two teeth shortly after she turned 4 months old!  I might regret saying this but she didn't have a hard time with these first two teeth at all.  No disruption of sleep or fussiness.  (Let's hope this continues for the other upcoming teeth).  Speaking of sleep, we are doing really well on that front.  She goes down for the night by 8pm with usually one wake-up to eat and go right back down.  And when she is home she is a pretty good napper too.  She found her feet this week, and loves to hold the "happy baby" pose.
Audrey started day care this week.  My mom has been over every week for the past two months watching Audrey during the day.  We miss her so much already!  But Audrey is getting lots of smiling faces and fun new toys during the day.  Plus Jack and Audrey are getting ready to welcome their first cousin in about a month – and Gigi will be across the country helping welcome the sweet little girl into the family.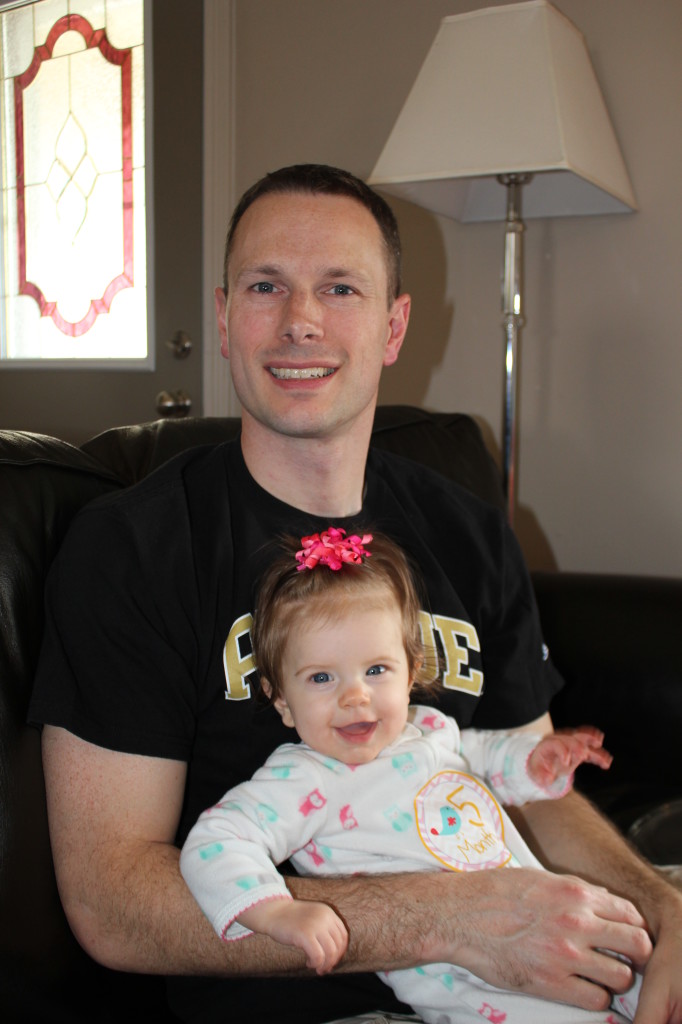 Audrey is an extremely happy and sweet little girl.  She wakes up in the morning coo-ing and singing like a little bird.  Matt and I are enjoying every day with her!