It is a beautiful sunny day out…and much too cold for me to brave it outside for a run.  Instead, I have spent lots of time today doing food and meal prep (with my helper, Jack).  The best part of food for the week?  Salad jars, of course!  This one has a bottom layer of roasted red onions, red peppers, and cherry tomatoes.  Second layer is browned beef – top layer is tons of spinach.  After pouring it in a bowl I topped mine with diced avocado, green onion, and cilantro.  Delicious!!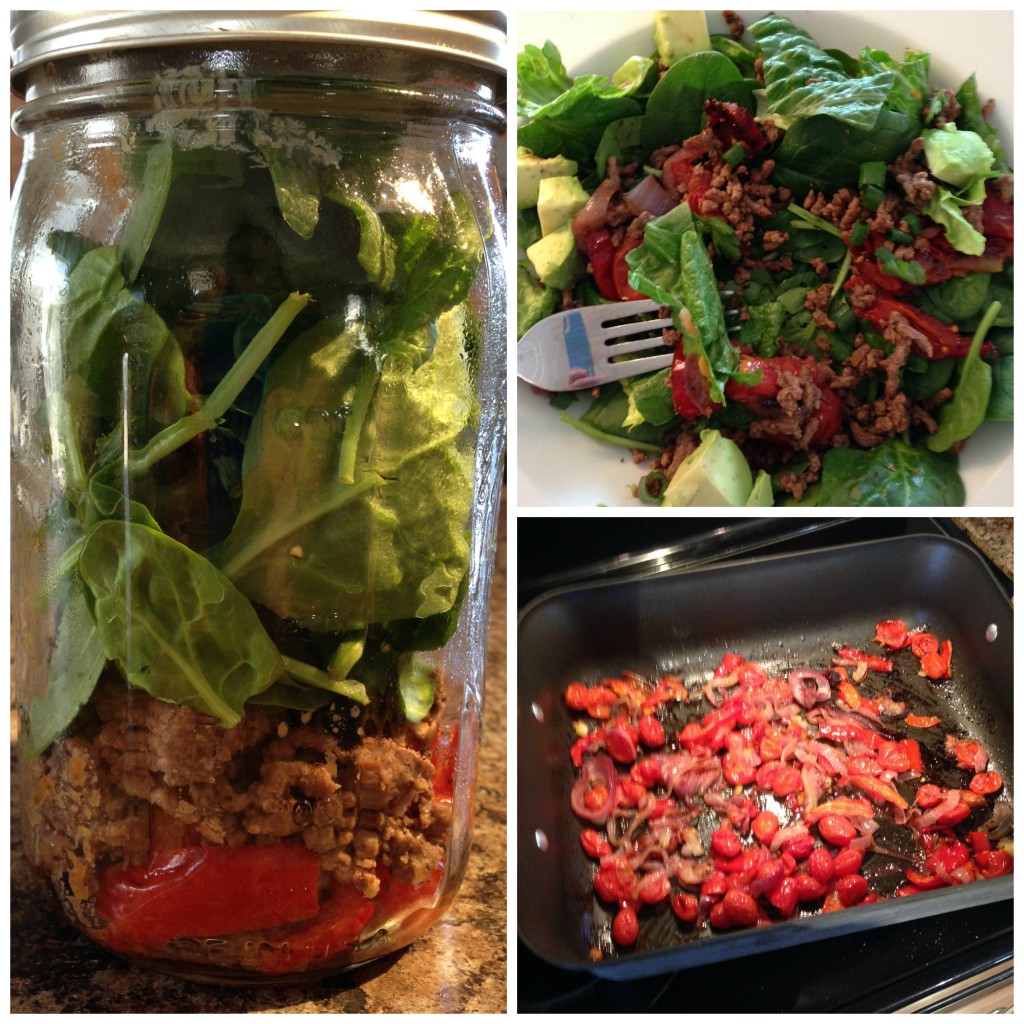 Monday:  "Chipper"
70 sit-ups
60 kettlebell swings
50 box jumps
400 m run
30 ball slams
20 thrusters
10 handstand push-ups (and they were not pretty)
Tuesday:  Taught cycle
Wednesday:  "Tabata This."  A nice tabata workout that I didn't have to think about past setting my tabata timer on my phone.  Tabata row, Tabata squat, Tabata (assisted) pull-ups, Tabata push-ups, Tabata sit-ups.  (plus a bonus of Tabata kettlebell swings and Tabata rows)
Thursday:  Row 2 miles and taught TRX
Friday:  Taught cycle
Saturday:  Corecamp with Donnie
 Have a great week!