Sunday my gym, Parkwest Fitness, hosted a POUND fitness demo.  I was really looking forward to going so I ran out of the house as soon as one of the two kiddos was down for a nap.  The class was packed!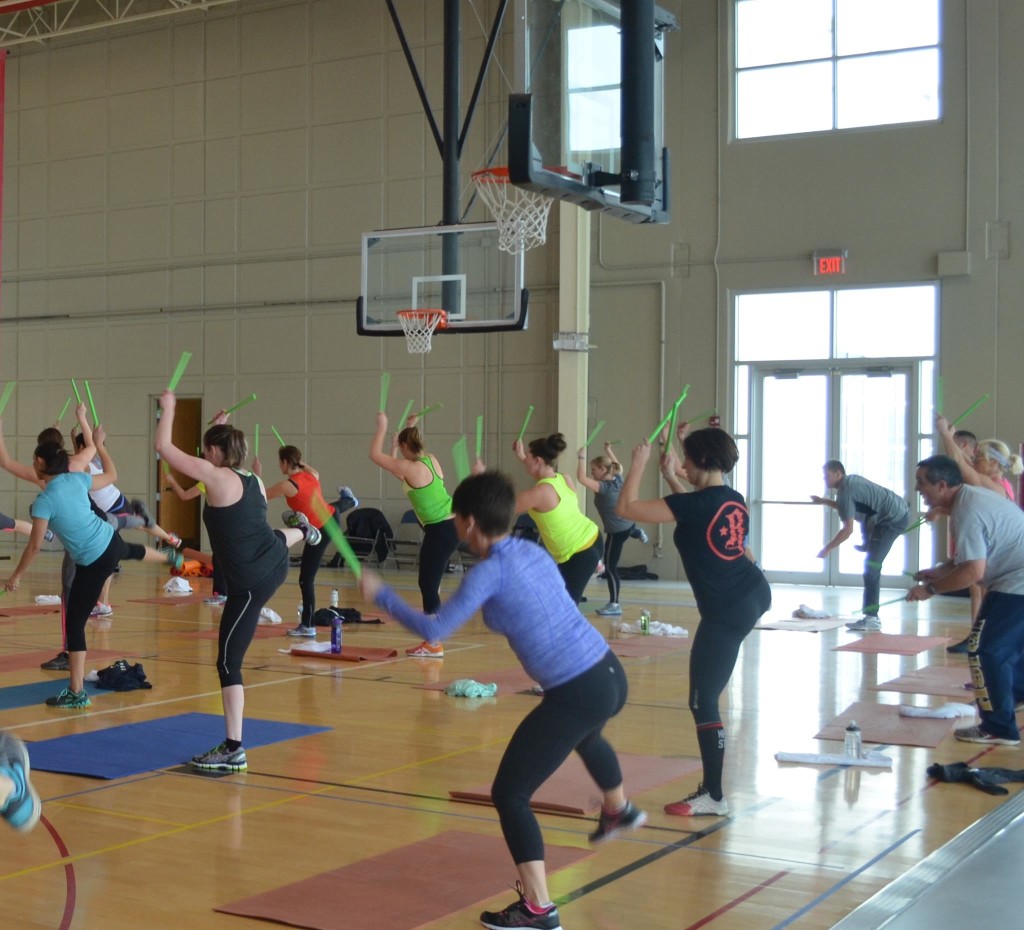 I'd never taken a POUND class although a friend brought it to Kansas City right around the time we moved.  It seems to be VERY popular there (probably because Jodie is so much fun!).  This 45 minute workout used slightly weighted, slightly longer drumsticks.  You are constantly drumming throughout the workout and I loved that the drumming to the floor during squats made me think about staying low for each one.  I have no idea how many squats we did, but it seemed to go super fast.  The ab tracks were really fun too, and forced me to work a little harder than I would have on my own.  And as expected the music was great – and really varied.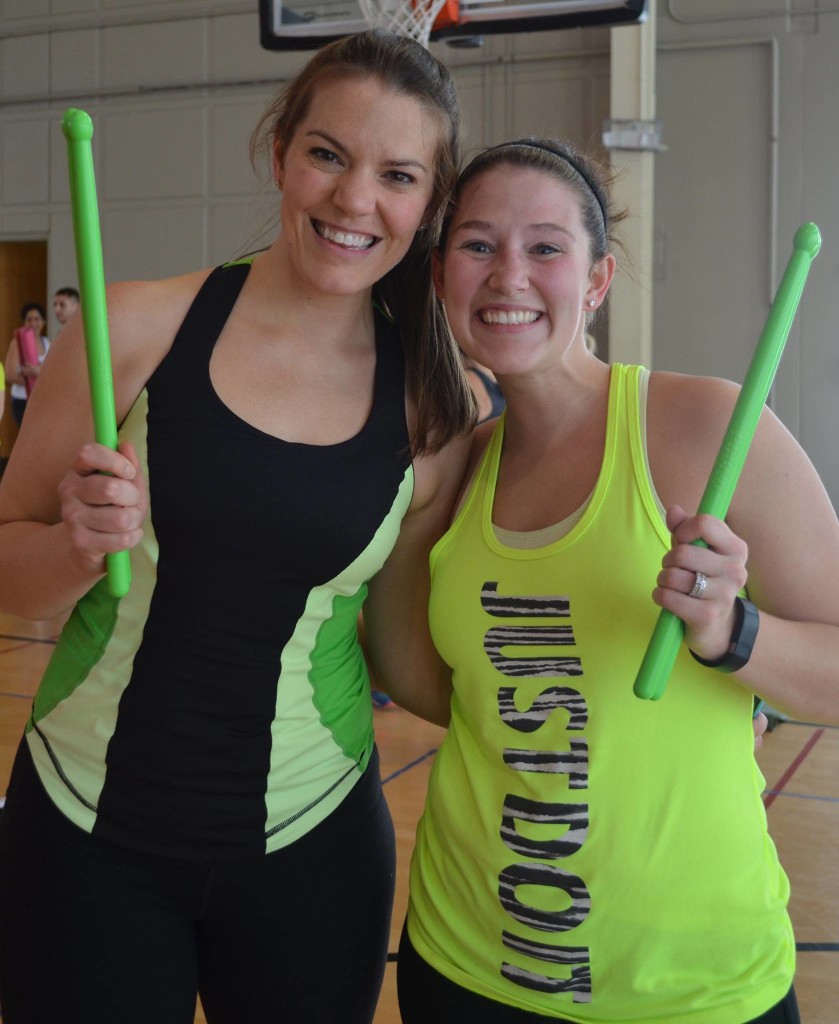 I don't see this taking the place of my beloved cycle or TRX but it would be really fun to add to the weekly rotation.  Thinking about the class made me recall a conversation I had with a friend from my grad program about Zumba.  She was asking if I thought it was a good workout.  I told her I don't really go to any Zumba classes but if she got her heart rate up and ENJOYED it then it was worth it.  You are much more likely to stick to fitness activities you enjoy.  If you're in the Lafayette area, POUND is going to offered every Saturday morning at my gym.
The rest of the week was a little more of my usual workouts.
Monday:  rest day
Tuesday:  morning –  2 mile run followed by "Jeremy" – 3 rounds (21, 15, 9) of overhead squats and burpees.  Rx for the overhead squats was 65 pounds but I had to drop it down pretty early in the workout.  evening – Taught cycle to a wild group of 11.  :)
Wednesday:  (unintentional) rest day
Thursday:  Row 2000 m and taught TRX.  We had a great class, in my humble opinion.  Here was the 45 minute lineup:
TRX double hop running start
TRX 3 way row (palms up, down and together)
TRX chest press with tricep press
TRX Squat and V Fly
7 minutes of partner work.  Partner 1 row 250 m while the other partner does TRX spidermans and switch
TRXTRX Curtsey Lunge, and Curtsey to Lateral Lunge
TRX aligator flys
TRX step back lunges
TRX Reverse Mountain Climbers
TRX glut bridges with single leg extension
TRX crunch and bicep curl
TRX Plank series
Friday:  Taught cycle to a different group of 11 people
Saturday:  Corecamp with Donnie
TRX-ers – what are your favorite exercises on the bands?  Have a great week