Where did our newborn go?  I am really feeling the stages go so, so fast with Audrey.  I know she isn't approaching milestones at a crazy pace, but I am so much more aware of how fleeting the baby stages really are and I am trying to savor the moments before we are off and running to the next stage.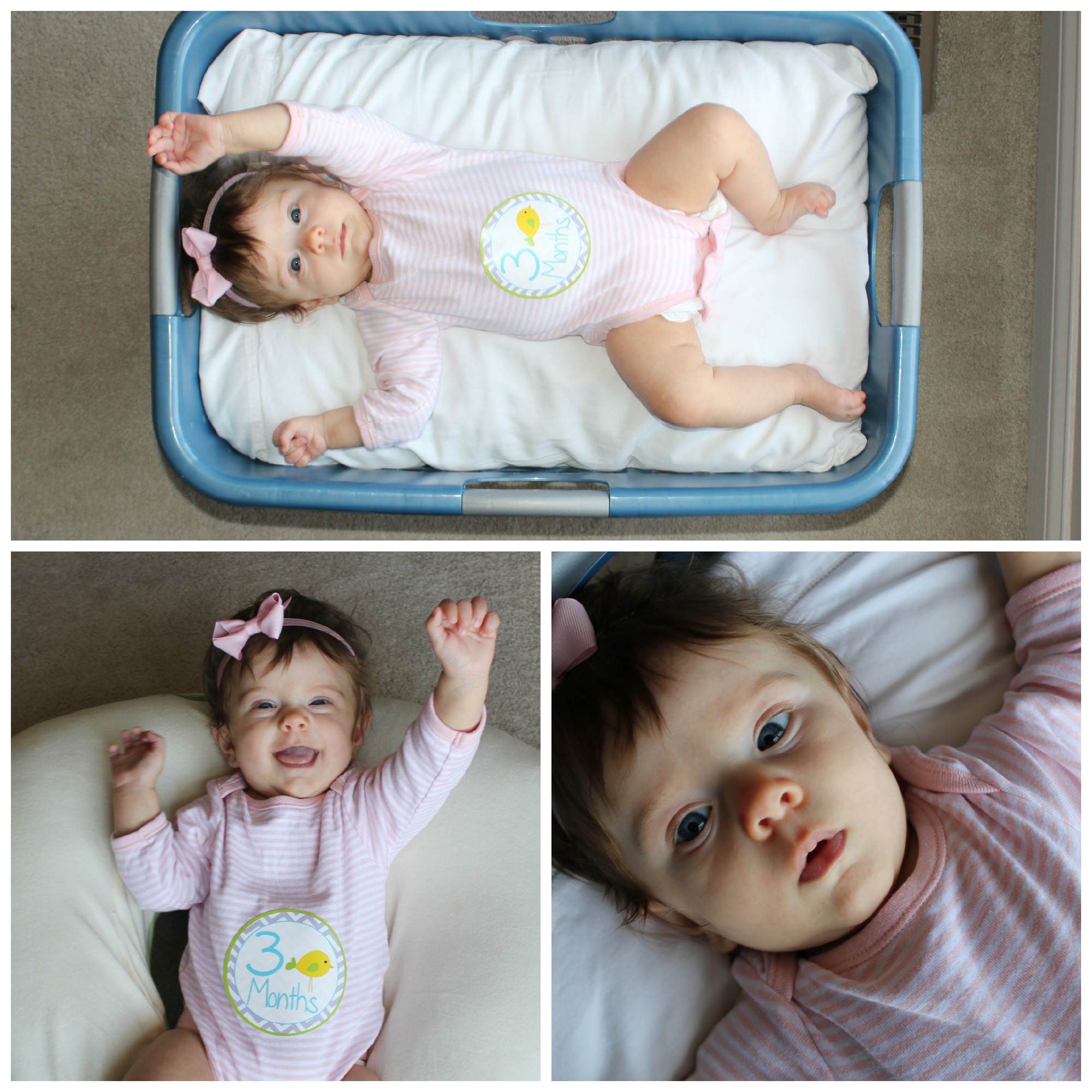 Audrey is SO happy!  She giggles now too.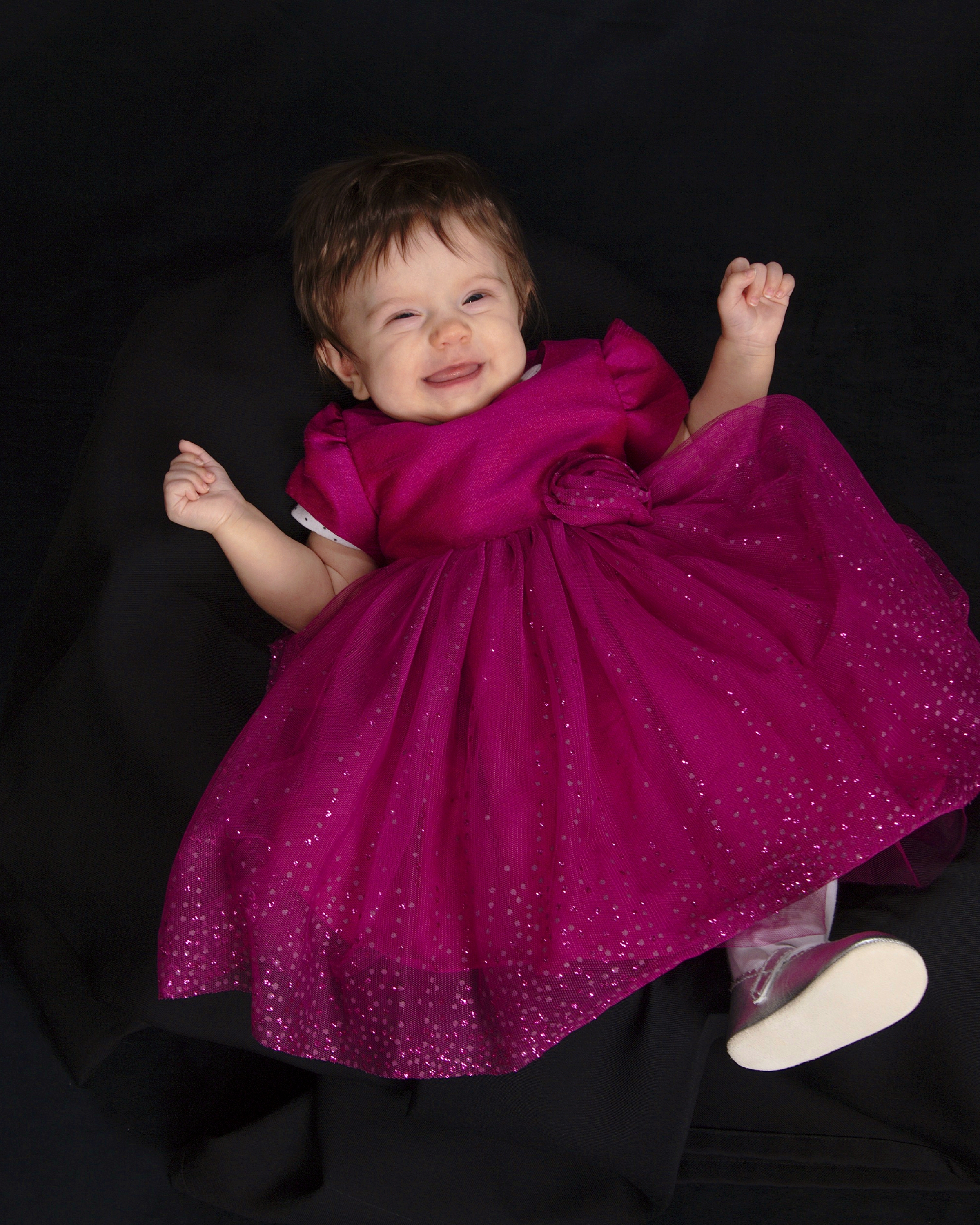 I am back in class and doing research as of this last week.  We have another new normal.  My mom (whom Jack lovingly refers to as Gigi) was with Audrey all of this week while I was gone.  It took Audrey two days to take a bottle!  She wasn't as grumpy about it as you would think, and was more than happy to wake me up throughout the night to make up for it lack of milk.  But, mom figured out that walking while giving Audrey her bottle worked.  Thank goodness!
She also "plays" now.  She loves her playmat and her mobile.  She loves being sang to, sweet baby talk, and kisses.  She hates car rides – go figure!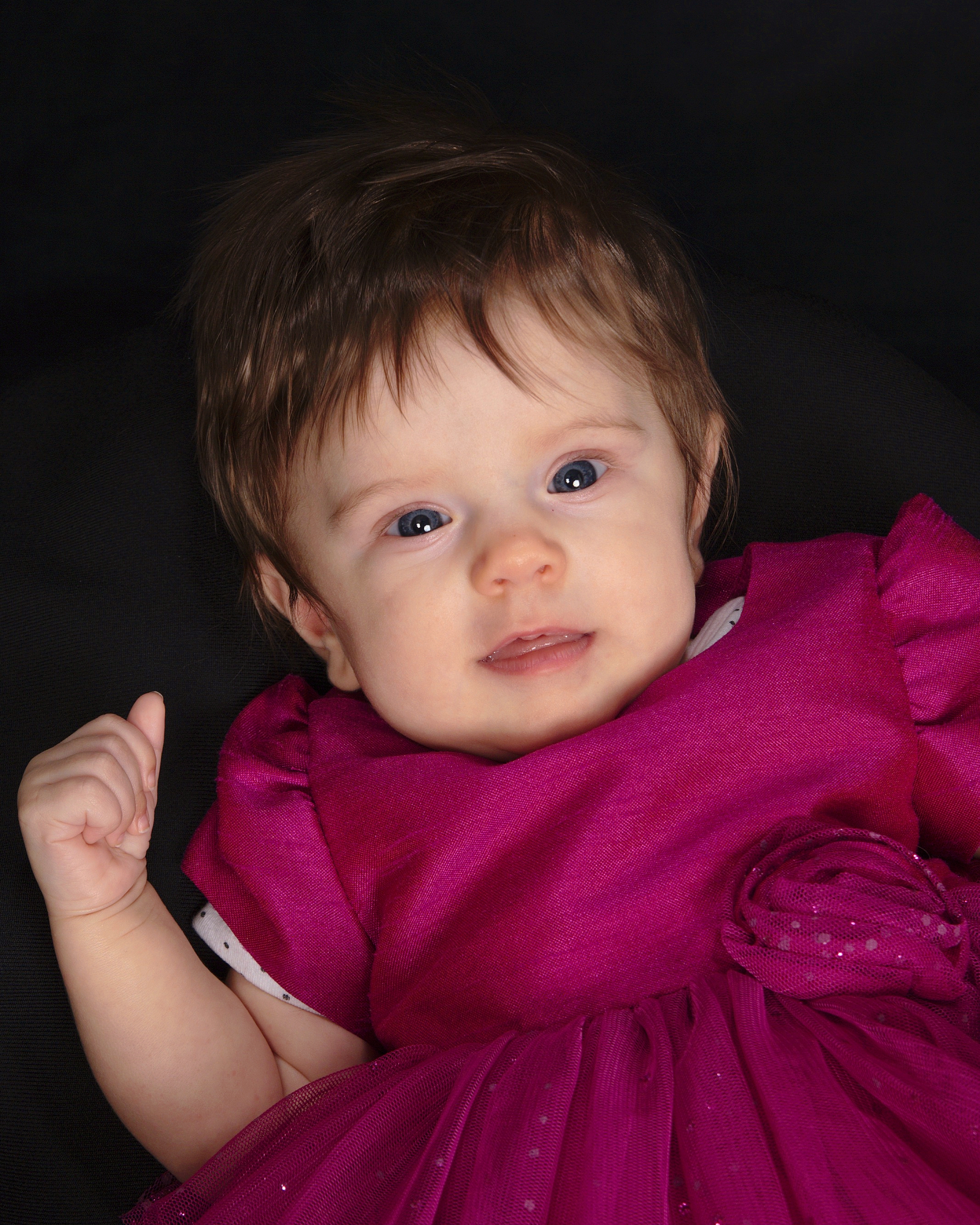 No doctor's appointments this month so I don't have any stats but she seems to keep getting longer.  She is wearing 3-6 month clothes right now and I know that the next size is coming up soon.
I think she is starting to drool a bit, and I fear that teeth might be on their way.  Jack got his first two bottom teeth right after he turned three months so I wouldn't be overly surprised if she were an early teether too.  We are enjoying her toothless grin while we can!