Merry Christmas!
We are stuck at home because Mr. Jack has a stomach bug.  Bah humbug!  But he is on the upswing and hopefully will be 100% soon.
In between bleaching the house I have been distracting myself with pictures.  This was from a Santa dinner at LBC.  Super fun event that we will be sure to go to next year.  Although Jack's face doesn't say it in these pictures he was thrilled to see Santa and jumped into his lap as soon as we saw him.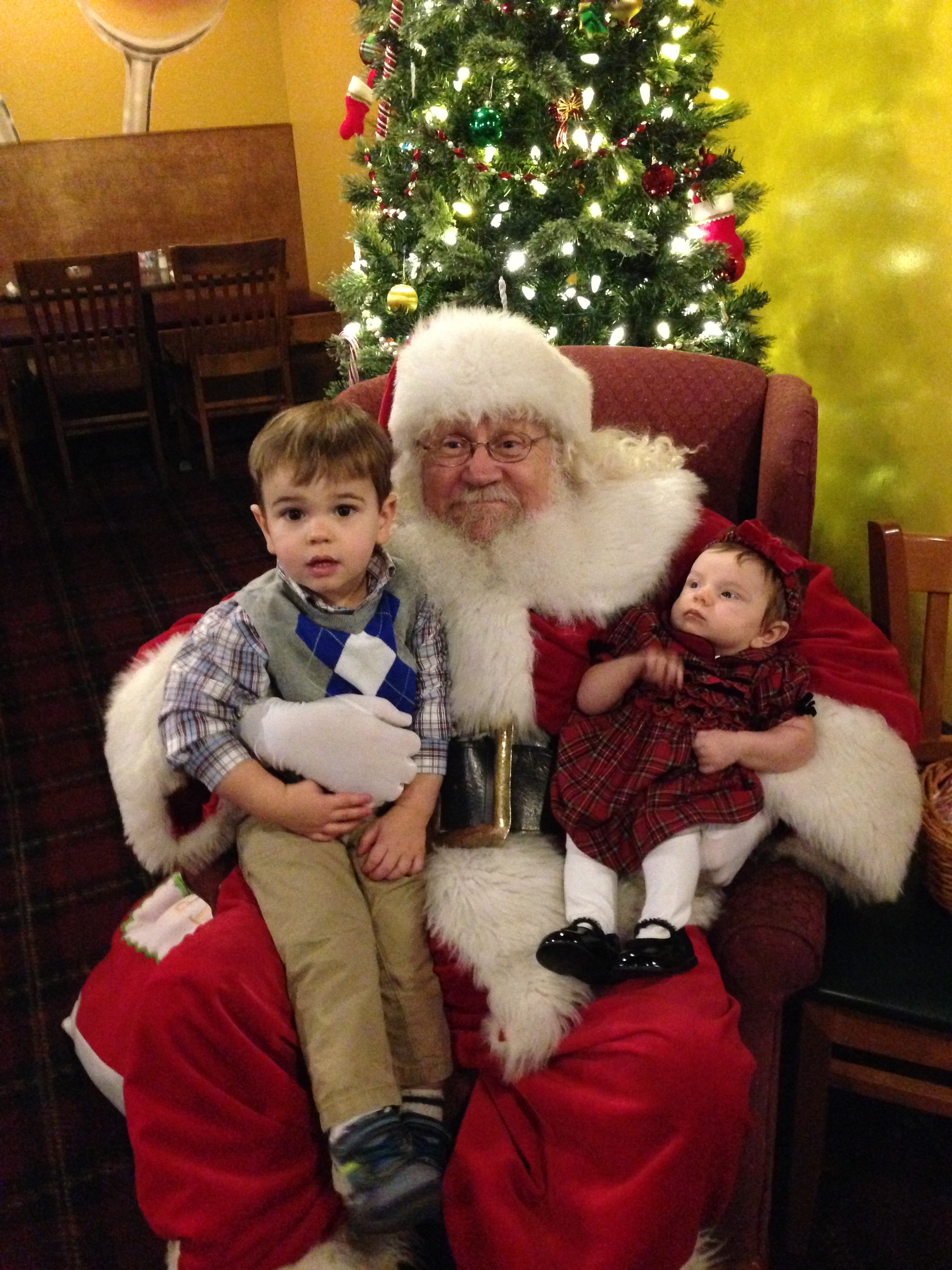 And this one? Ha!  Poor kiddos!  Its clear what Audrey is thinking, but what do you think is on Jack's mind?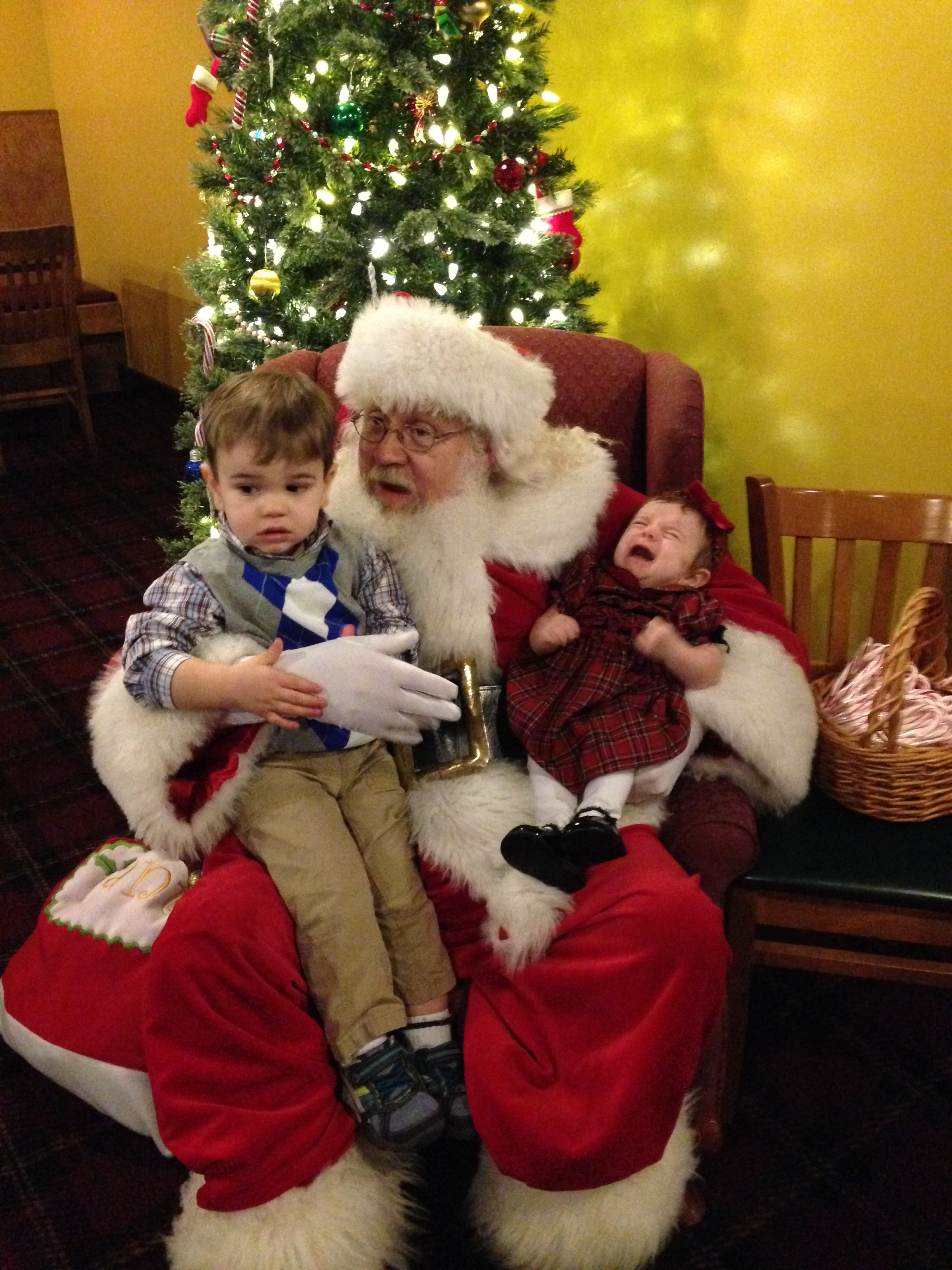 Have a wonderful Christmas evening and stay happy and healthy!