I'm celebrating the end of my first year as a PhD student!  My last paper is done, and I am taking a quick breather before a big week of research.  We've had a lot of fun around here lately, with wonderful weather and a really happy toddler.  Our weekends have included strength and yoga at home…with my favorite little person who likes to be involved in everything Matt and I do.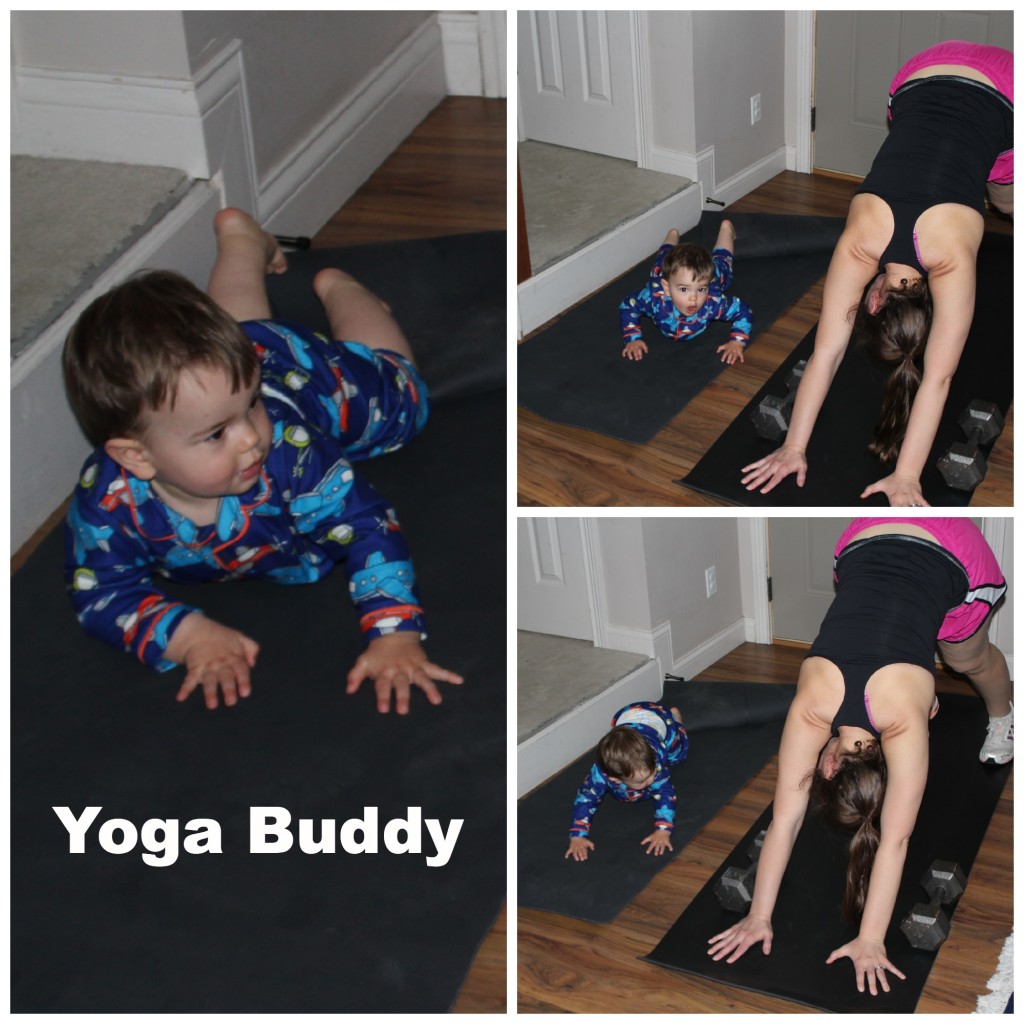 And a really fun trip to the zoo and park on Saturday.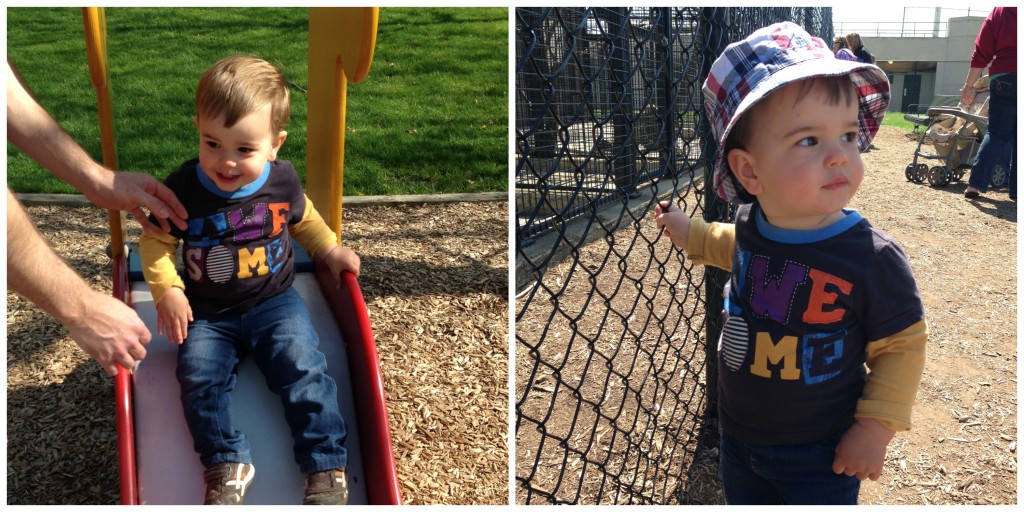 Jack hasn't been to the zoo since he was a "baby."  Remember this tiny little guy?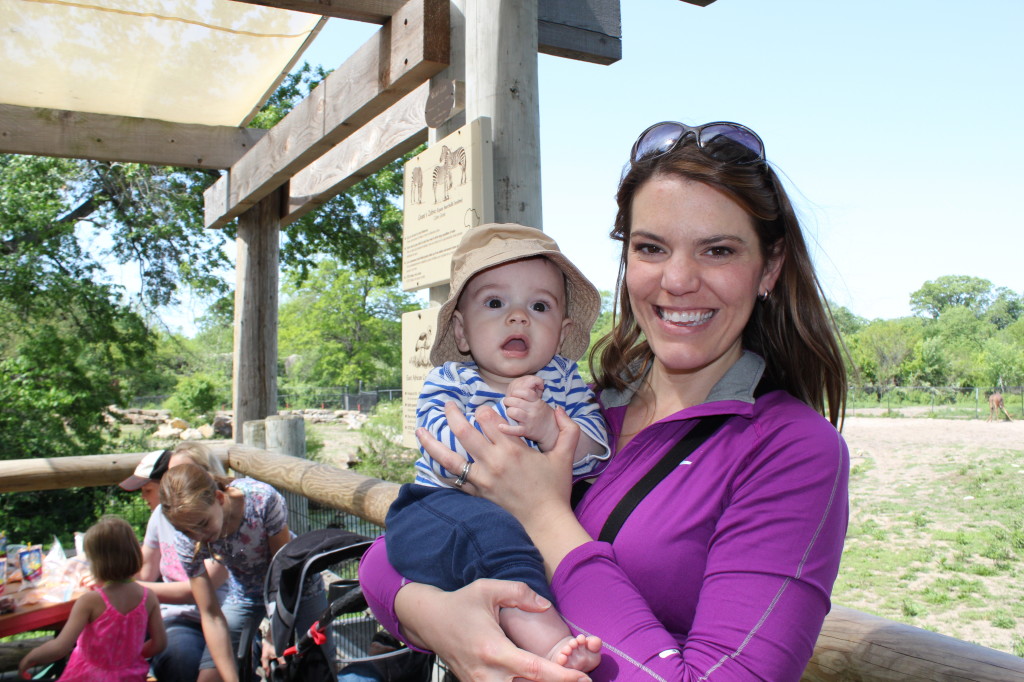 Our outings just keep getting more and more fun.  He loved the monkeys and the petting zoo.  We didn't get a chance to ride the train through the park but he loved yelling "choo choo" when it was finishing for the night.  We followed our zoo time with lots of playing in the park – plenty of time sliding and swinging.  He was such a happy little boy!  We rounded out our easy Saturday with take-out bbq on our way home.  Just smelling bbq again made me feel like I was in Kansas City.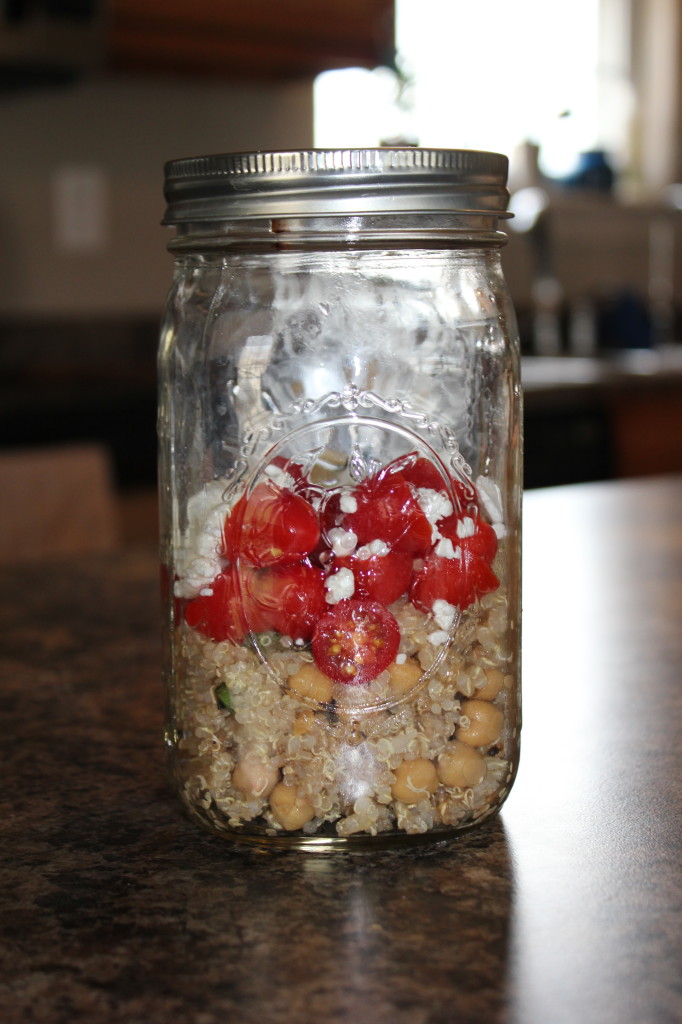 On the food front, not everything was as indulgent as bbq over the last couple of weeks.  Salad jars are still a favorite.  This one featured quinoa, chickpeas, fresh basil, diced cherry tomatoes, and crumbled goat cheese all mixed together.  I threw some spinach on top after taking the picture.  It tasted like summer – fresh and delicious!
I hope you're enjoying beautiful weather and are surrounded by happy people.  Have a great rest of the week!