Are you an "It's already Tuesday?" kind of person or an "It's only Tuesday!" kind of person?  I think Tuesday is the most deceptive day of the week.  I am usually in the camp of Its only Tuesday, but I'll tell myself that is because so much gets accomplished on Monday. (wink, wink)
Without further ado, here is this week's Two Things Tuesday:
1.  Today I woke up wondering how I was still sore from a Sunday workout.  I was sick at the start of the weekend and didn't get a Friday or Saturday sweatfest as a result.  So Sunday I made sure to get a great total body workout.  AND I committed to ensuring good form, which really contributed to the burn.  So when you do this workout, make sure you work on getting your chest low in your pushups and breaking parallel with your squats.  I got a quick mile run in then modified a Crossfit benchmark WOD, Barbara.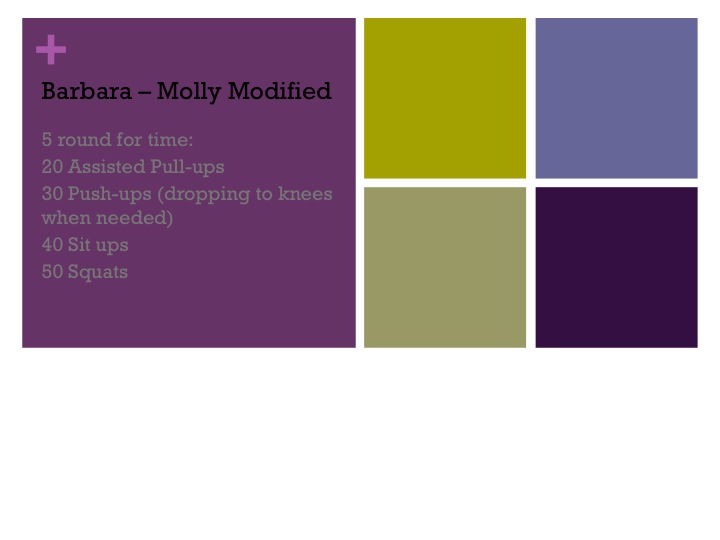 2.  I am loving that holidays are so much more fun with a little one.  Check out my little monkey this Halloween.  We went to my parents' and visited with our trick-or-treater.  Already planning next year's costume….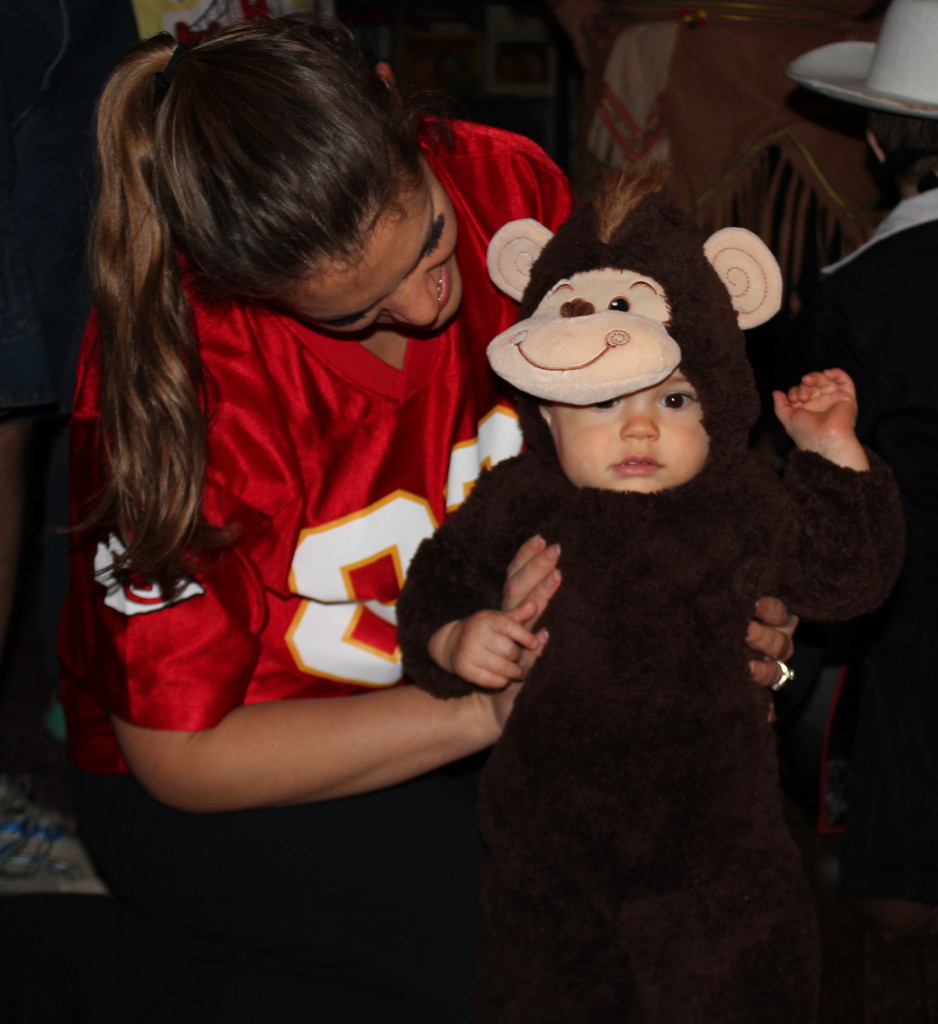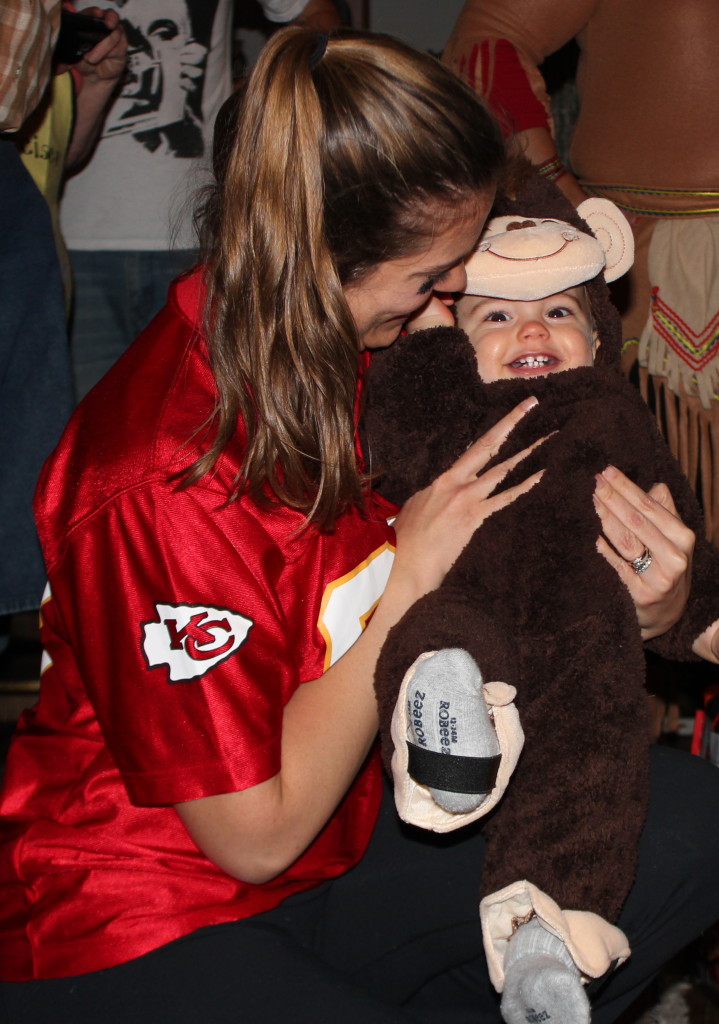 2 (and a half).  We got family time with Matt's side on Sunday.  Jack wants Auntie Tina to stay home from Italy longer.  Such a cute family, if I do say so myself!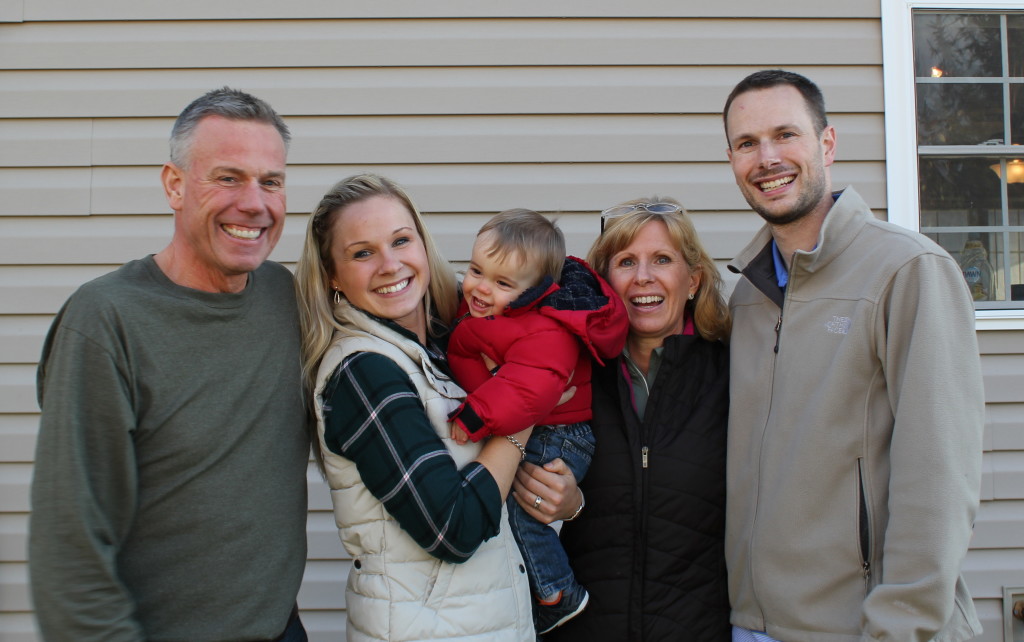 Quick question:  what was the best Halloween costume you saw this year?