This week is all about fall.  We got a light dusting of snow last night, and it was great reminder that winter really is coming and to enjoy all of the beautiful fall days left in the month.  So my "Two Things" this Tuesday are very fall-ish.
1.  OMGoat cheese salad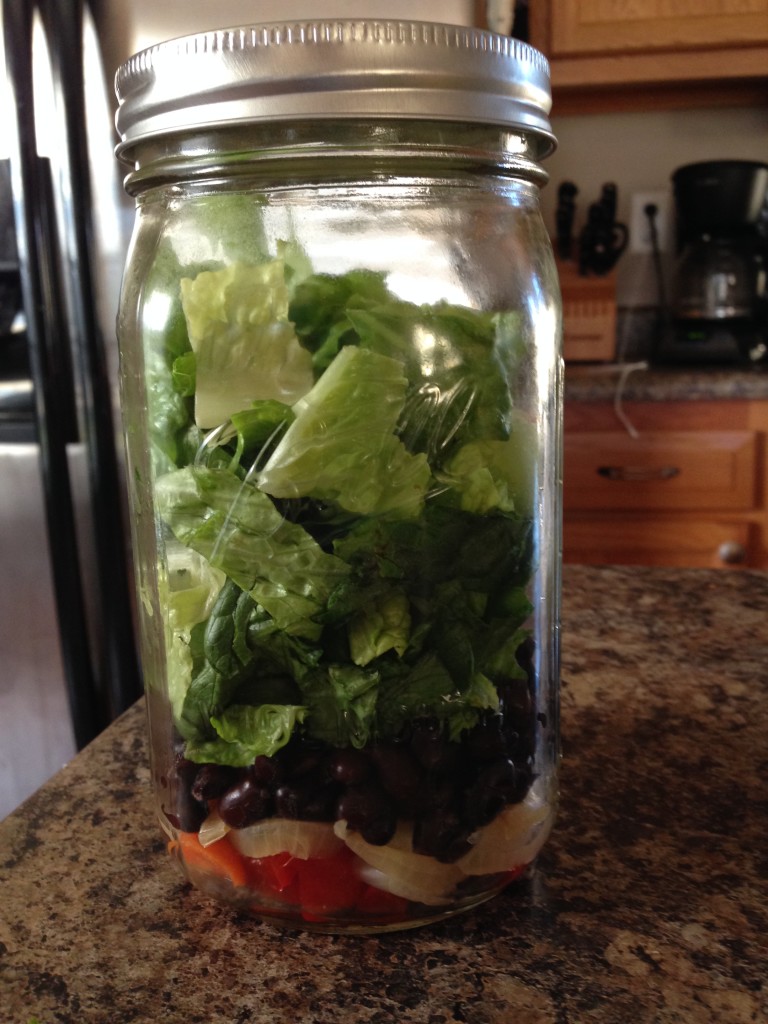 The salad of the week at our house is a combo of red peppers, caramelized onion, black beans, romaine lettuce and a side container of crumbled goat cheese, craisins, and sunflower seeds.  Ah-maaazing!  Roasting the onions and adding dried cranberries really made this salad fall for me.  And the great flavor of goat cheese made salad dressing unnecessary.  I liked it so much I think I am going to repeat next week.
2.  Saturday was warm and sunny, but I was inside for an instructor training for a new ballet barre class at my gym.  My mom came over to play with Jack while I was in training, and as soon as I got out of class we hit the park as a family.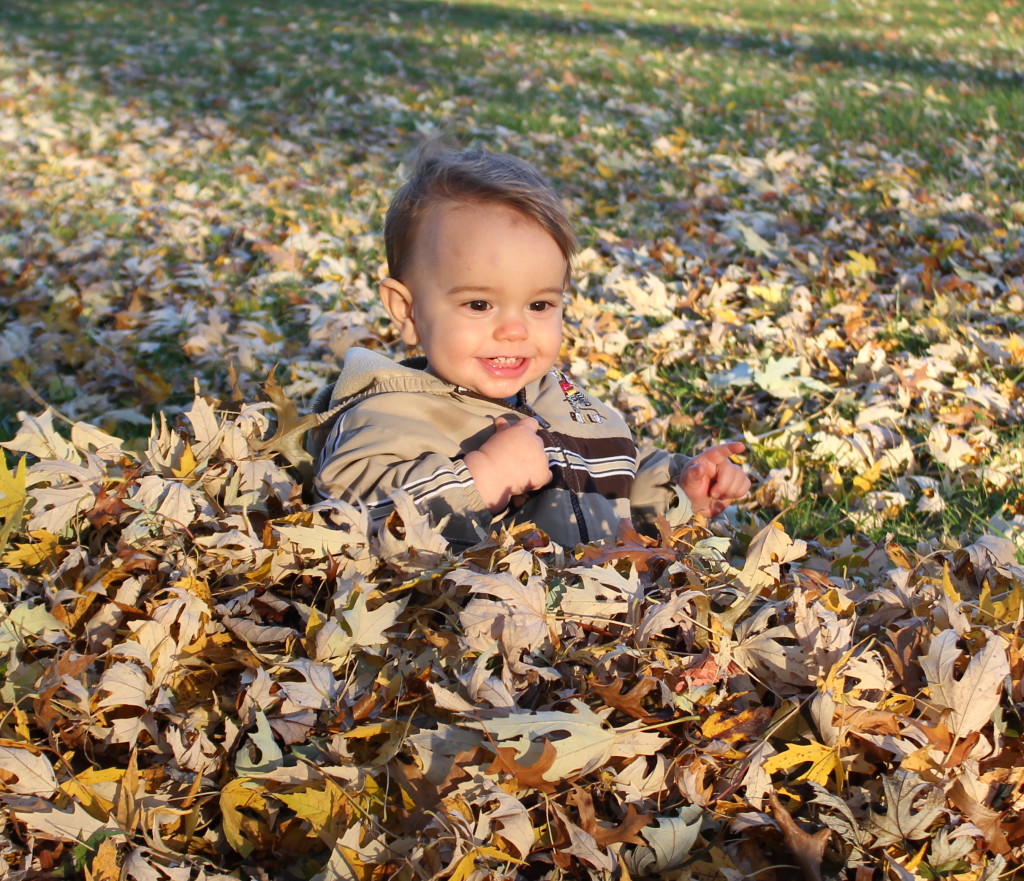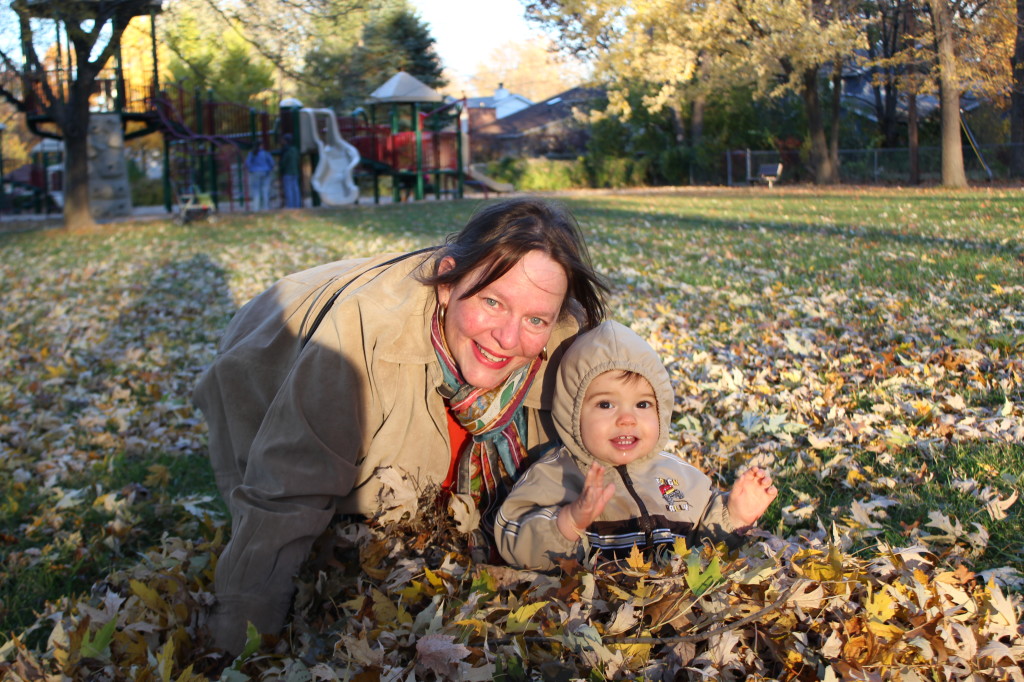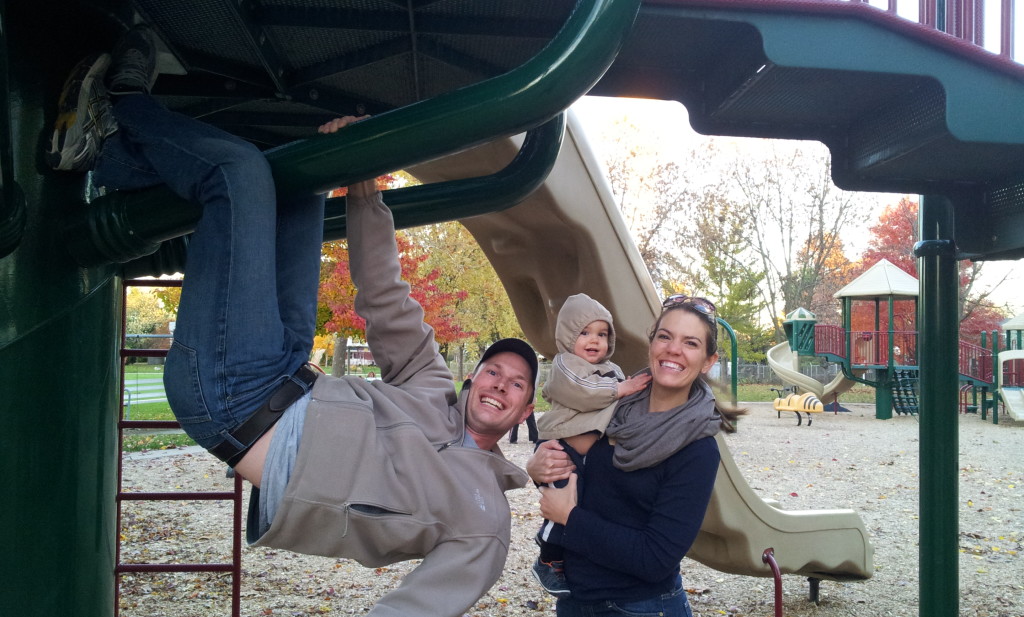 Matt and I have a saying we use when Jack gets grumpy.  "When in doubt, take him out!"  Sometimes he just needs some fresh air and sunshine.  Really – don't we all need a little more fresh air and sunshine in our lives?  Have a wonderful rest of the week!