I'm starting my third week of classes and finally feel like I have caught my breath.  Nope, the house is still not completely unpacked.  I haven't had a run outside our neighborhood.  I'm working through reading and writing more than I've done in any of my other engineering schooling.  And I started to feel "homesick" last week when I started thinking about my friends in Kansas City.
I pulled up some pics that made me smile.  On my last run with my runner girls, self dubbed Runch (we run, then we lunch), I found these signs all along our route.  Wow, do I miss these girls!  (And a certain couple of other friends who weren't necessarily part of the runner gang but who made me smile all the time.)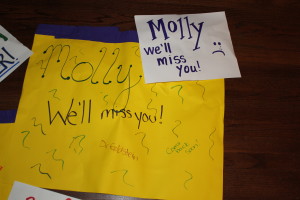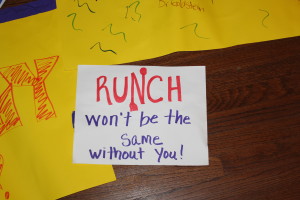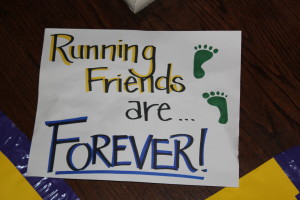 So I let myself pout about missing people for a bit.  And about having to leave a pub where we were going to order dinner because Jack is "underage." (Indiana has some strange liquor laws).   But my PhD program is surpassing my expectations.  I am so excited about my classes and potential research.  My cohort is amazing!
Plus we are now close enough to make easy trips to see family.  We went to Rossville on Saturday to celebrate my mom's birthday.  Jack was a charmer the whole time.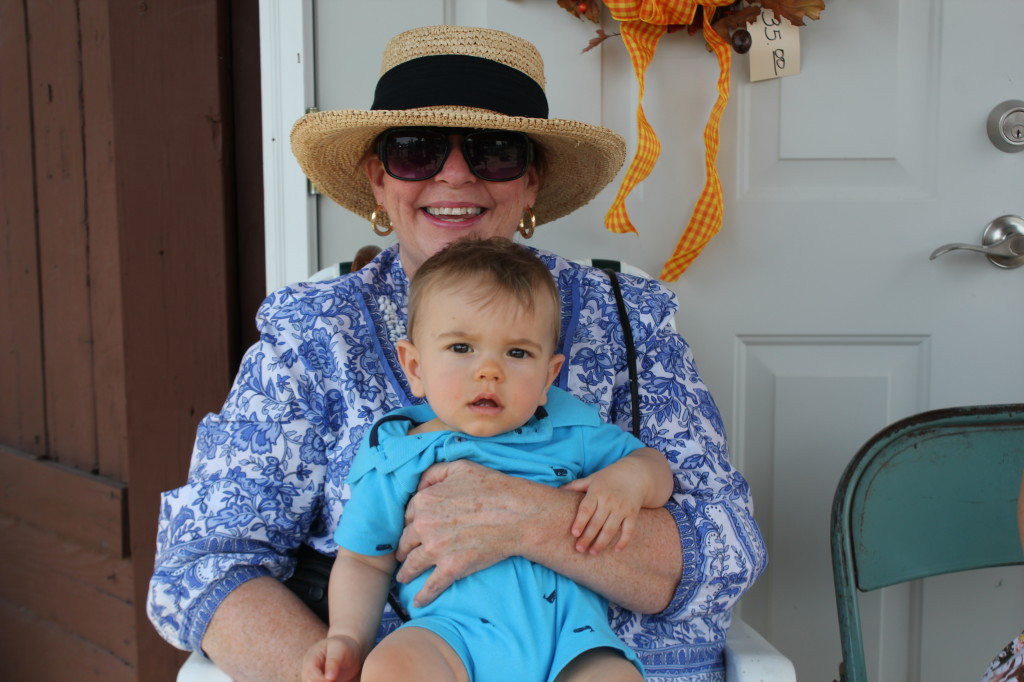 We also bought a baby pool this weekend because Jack is such a water baby.  The cuteness could just about kill me.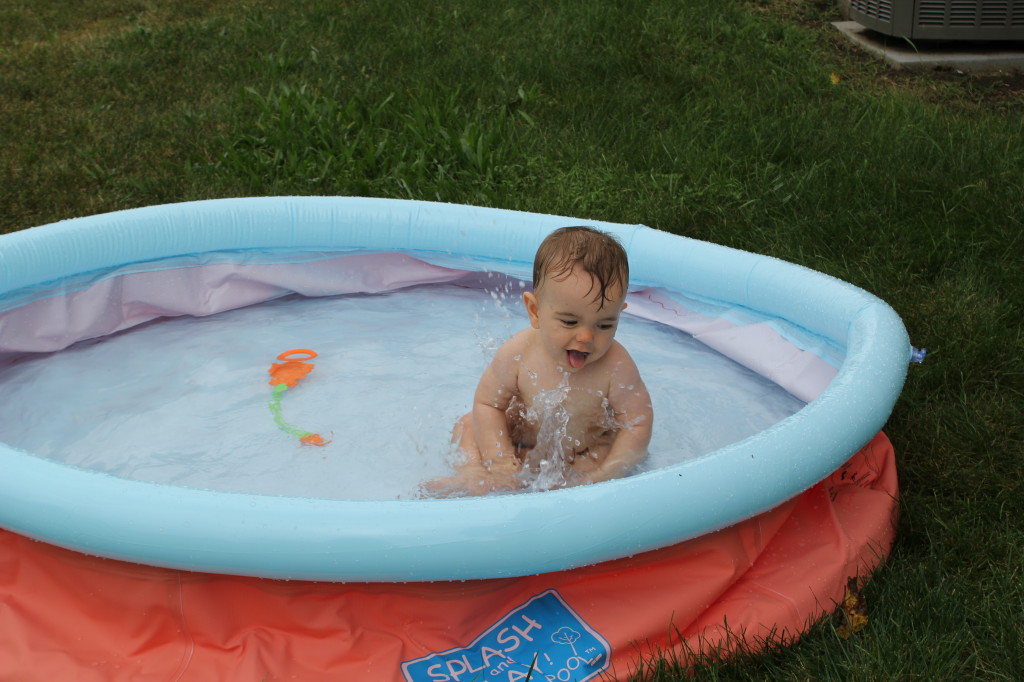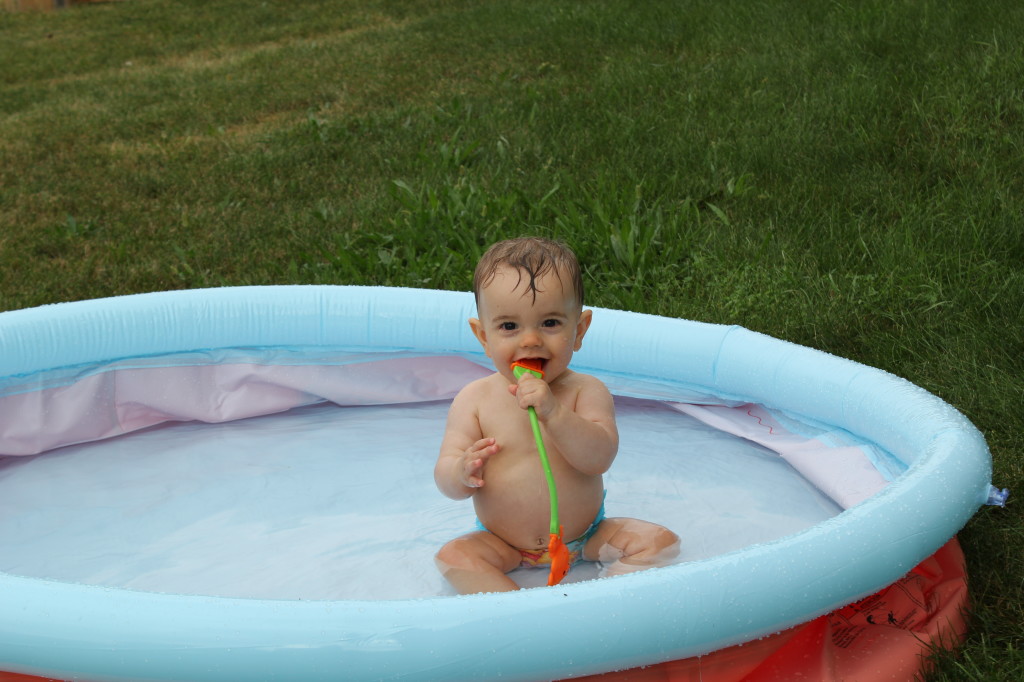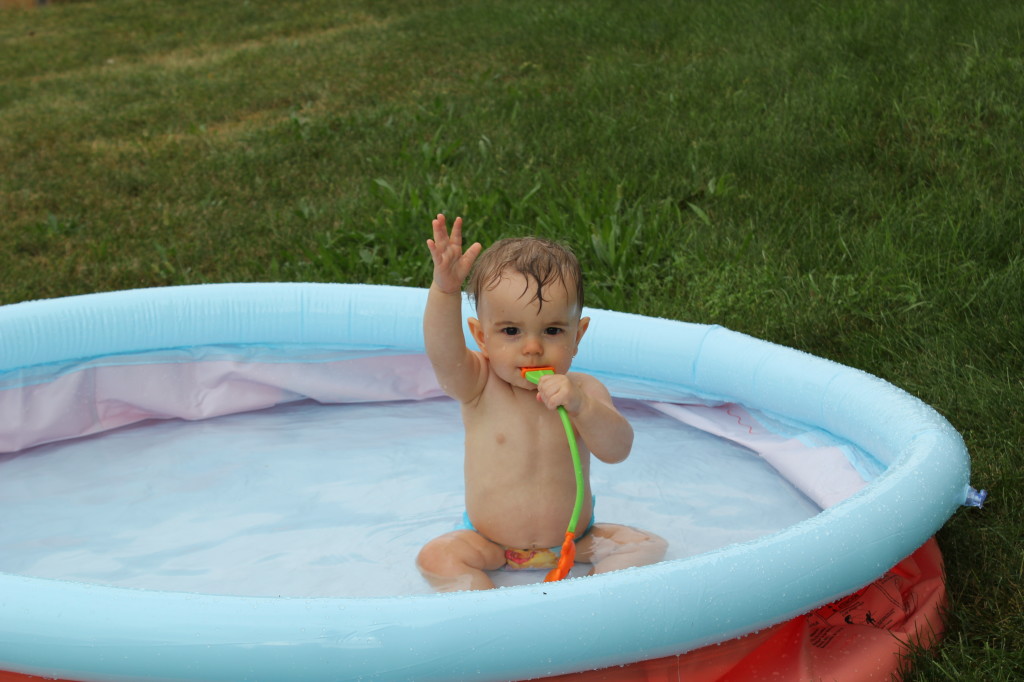 (Believe it or not, the "toy" Jack is holding is his favorite and was attached to his baby bath tub.  He calls it Blah Blah)
And I took a much needed study break on Monday to go for a hike at Ampitheater Park in West Lafayette.  It was beautiful weather and a pretty flat but shaded hike.  I think we will be here a lot in the fall.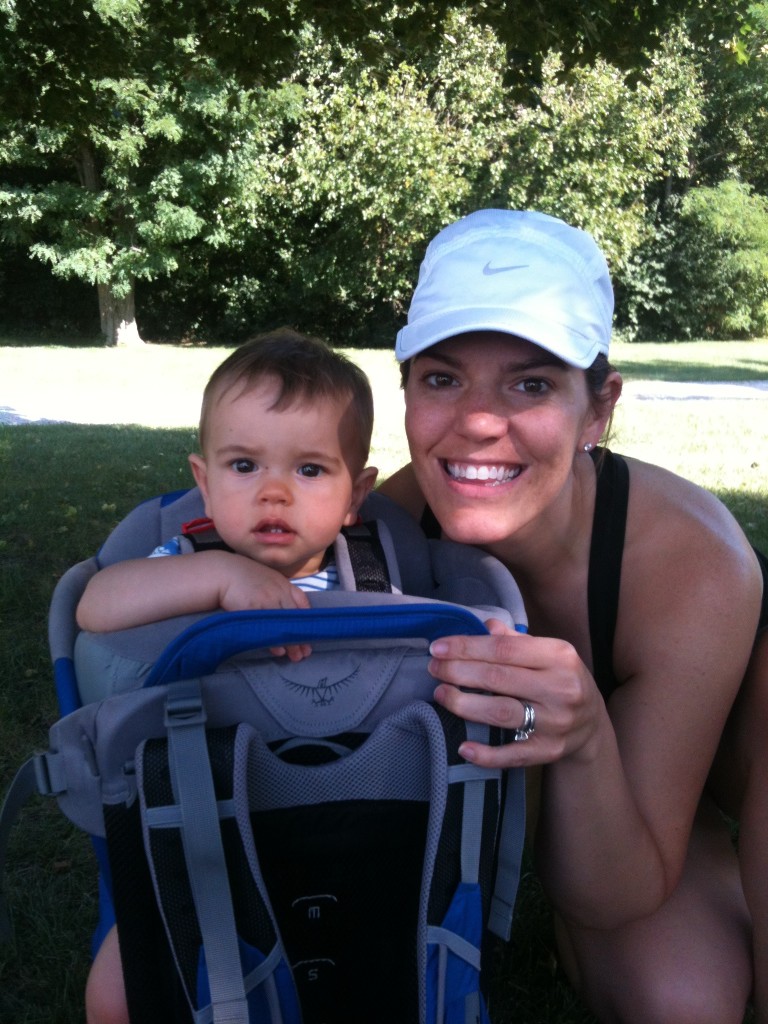 And tonight I taught my first cycle class at International Sports Club near Purdue Research Park.  I have a 5:30pm Tuesday night class.  SO excited to be jumping back in!  Plus, I have the option of 3:30pm classes with college students.  Flexibility is nice!
Plenty more adjusting to do, but so happy to have my two favorite side-kicks with me for the journey.  Has anyone been to Lafayette?  Any suggestions for places we need to check out?