Another week gone incredibly fast.  I am sitting on the couch drinking decaf cinnamon vanilla coffee right now.  We have no sweets in the house (on purpose, I suppose) and I am trying to satisfy my sweet tooth with some good spices in the coffee.  Its good, but a cookie would be even better!
Here's what's been going on with me this week:
We celebrated our first Mother's Day together.  I was spoiled by my boys all weekend with love and gifts.  Jack did his best to wake us up super early on Sunday to make sure we were the at the door when our favorite breakfast spot, Succotash, opened.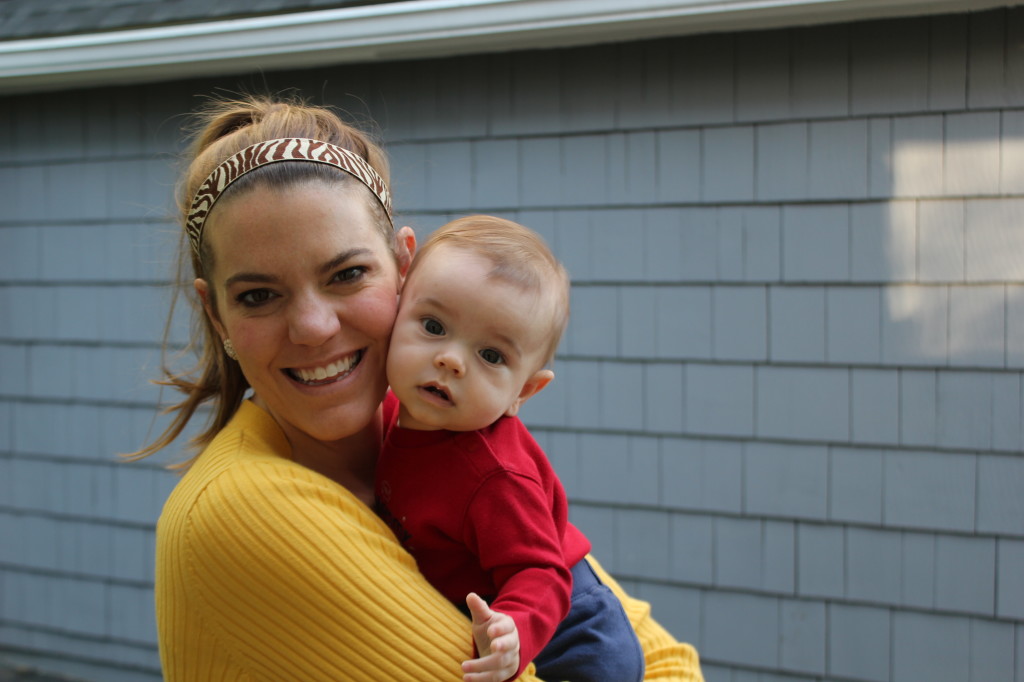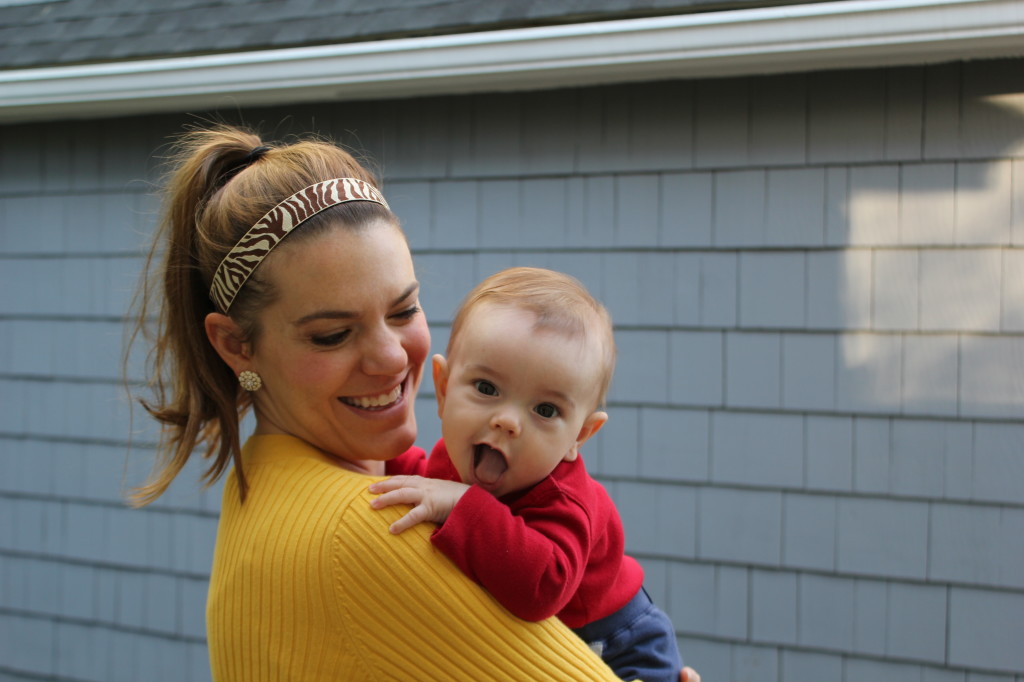 I am pretty big into liquids apparently and had water, coffee and my favorite juice, the Lawnmower (cucumber, celery, green apple, spinach and lime) all at the table.  I was so inspired that I bought all of the ingredients to make my juice at home this week…still hasn't happened but hopefully I'll make the time for juicing tomorrow.
Sunday also included a nice family walk.  How cute are Jack's baby sunglasses?!  He tolerates them really well and loves walks.  Matt asked me if I think walks are like TV for him.  He zones out a little and is very entertained.  What do you think?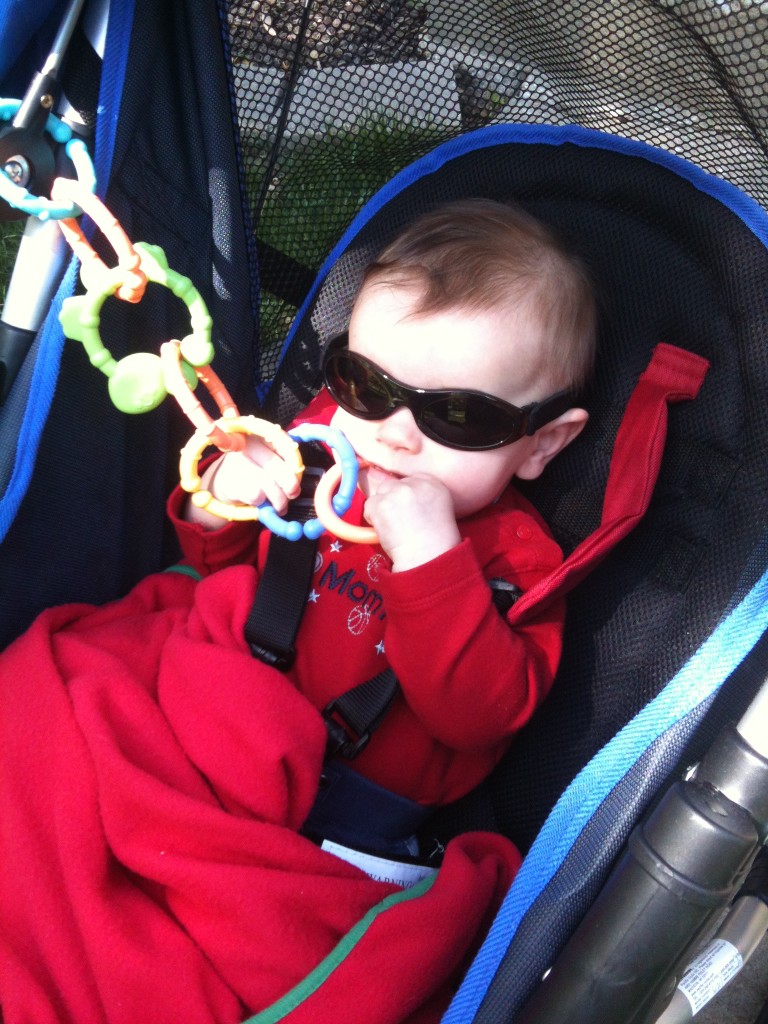 This week included some good (unpictured) workouts.  I subbed a spin class at City Gym tonight and am teaching again Saturday morning.  Workouts were a little cardio heavy this week, so my 545am TRX class with Jenny tomorrow will be a needed change for my body.
Eats were a little repetitive but good this week.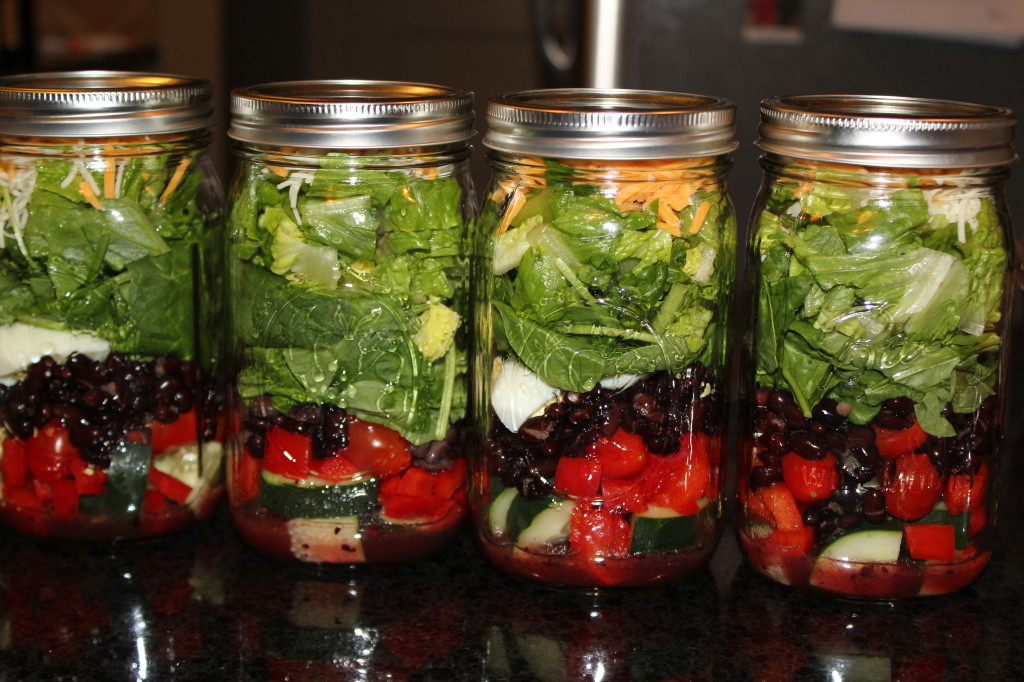 Jar salads from the week were layers of: raspberry vinaigrette dressing, cucumbers, red peppers, cherry tomatoes, black beans, romaine lettuce, spinach, and sharp cheddar cheese.  Two of the jars have a boiled egg in addition to all of the other good stuff.   Matt took two days of salads this week too.  I made some mini turkey spinach meatloaves and had lots of leftovers for dinners.  Good enough dinner but not really recipe worthy.  Tomorrow morning I hope to do some menu planning so that I can go grocery shopping early in the weekend.  Any suggestions of something that you made recently that was especially good?  I need some inspiration!