Yay!  Friday!  I hope you're getting ready to head into a wonderful weekend.  Any Derby or Cinco de Mayo plans?  Jack wants to party but they are already starting to know his name at our favorite watering hole so we might have to keep his sombrero wearing shenanigans to a minimum.
It has been an eventful week around here.  Some quick iPhone pics to catch you up on the week:
Workouts this week were great!  Highlights include Tuesday morning running group.  What an awesome group of gals! (And Lewie, the dog)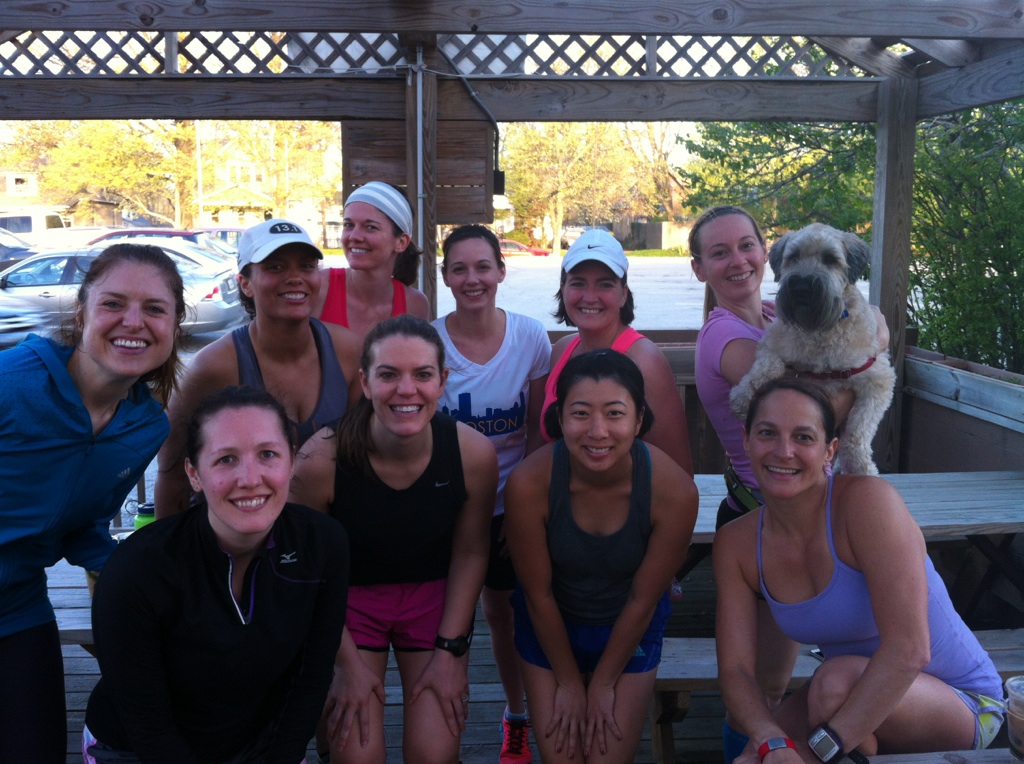 I don't have a picture but I met up with one of my favorite workout buddies, Emily, for a great Crossfit workout and catchup.  It is seriously the best to have friends with whom you can share your start of the day with good conversation and fitness.  We did "Jackie" with me modifying the pull-ups.
Jackie
For time:
1000 Meter Row
50 Thrusters, 45lbs (30 lbs women)
30 pull-ups
Two great spin classes thrown in the mix, and another spin class tomorrow.  I'm teaching – hope some of you can join me at CityGym at 7:45am tomorrow!
Matt indulged me in one of my favorite quick dinners:  an open faced egg avocado sandwich.  This one features two over medium eggs on sourdough with an herb cheese and half of an avocado sliced on top.  Delicious!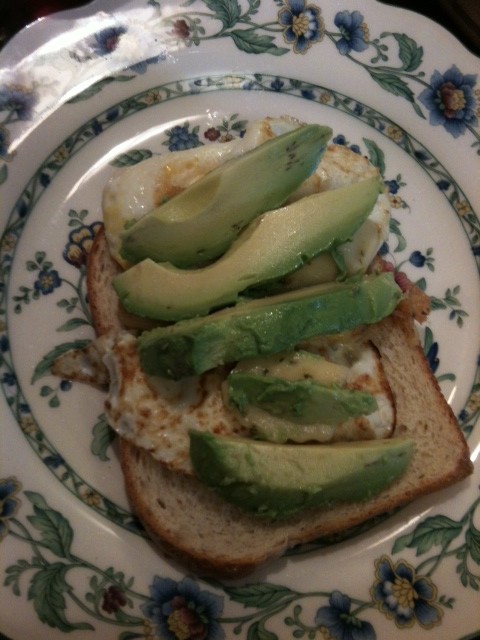 And of course, our little guy is big love of mine this week.  He has really started to enjoy looking out the window.  I think he is going to be a big outdoor lover like his mama and daddy.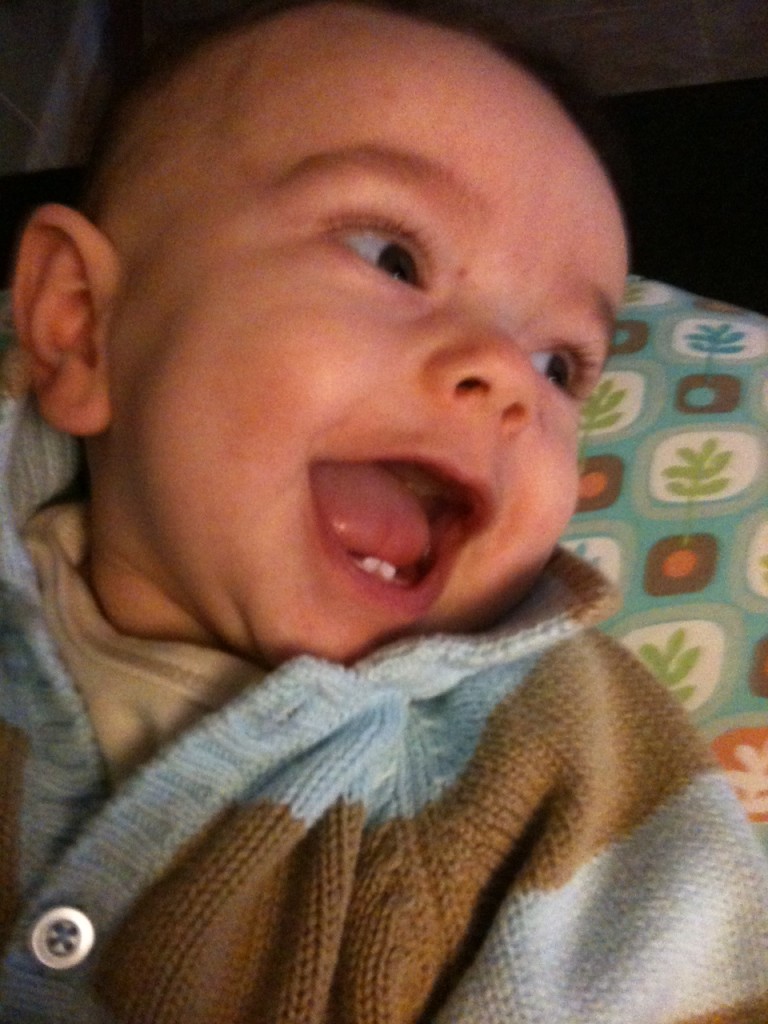 And I love that we had some warm weather this week.  Jack has so many cute warm weather clothes (Thanks Grandma!) and I love dressing up my little doll.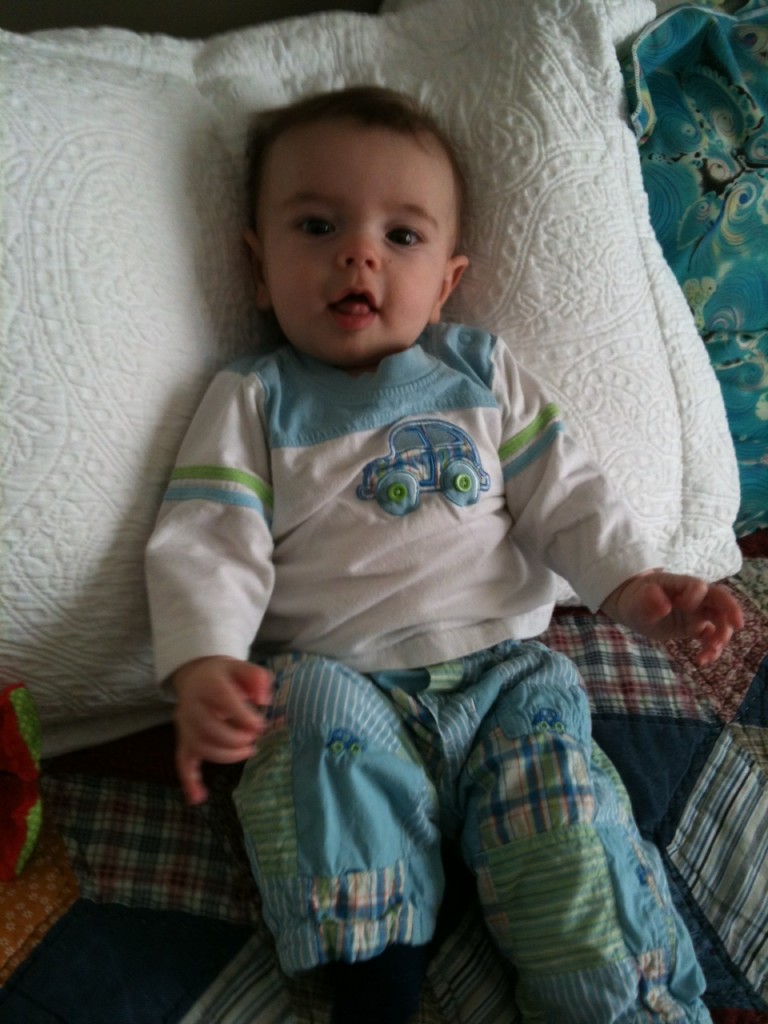 This weekend is going to continue with a fun friend's wedding tonight (yay!) and Jack's first non-friend or family babysitter.  Wish all of us luck!
Hope your weekend is off to a great start!