I'm one of those people who would like to look in other people's shopping carts at the store but I hold myself back so that I'm not too rude.  I can get some good ideas from snooping though and that I would give you a virtual look into my weekend groceries.
I stopped in at Trader Joe's over the weekend.  Usually I look at a couple of my staple grocery stores ads to see what is on sale for the week and start to menu plan.  I really did not have my stuff together before Saturday but when I had the opportunity to go to the store I thought I had better grab it planned or not.  This trip was not as planned out, but I think planning on going heavy on produce is a good strategy in our house.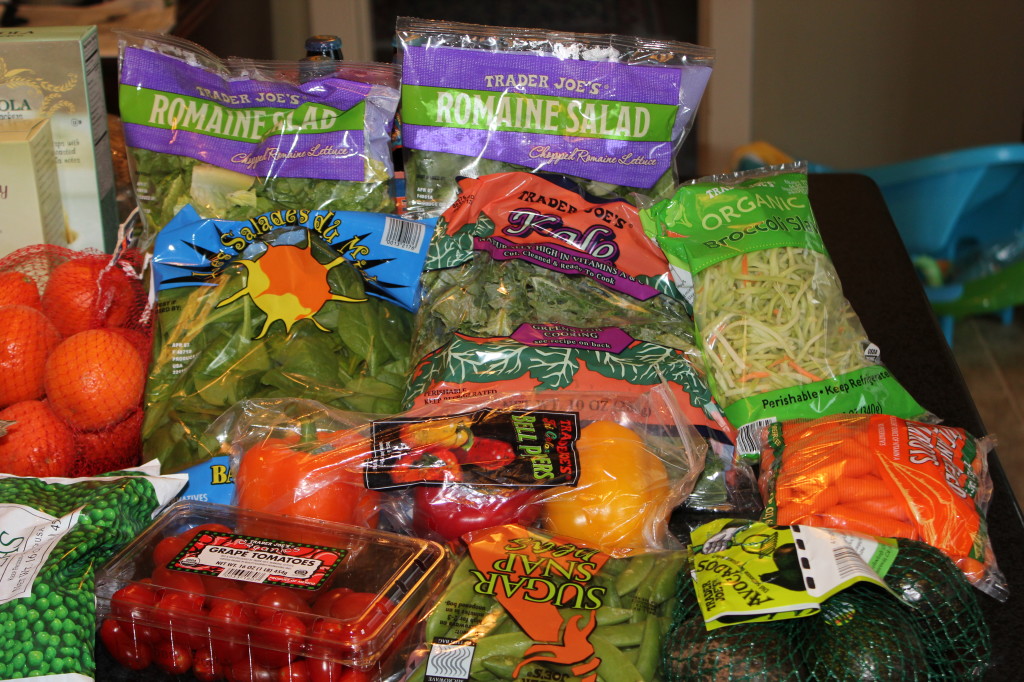 I always start with the fruits and veggies section of a store so that I give good cart real estate to the good stuff.  The winners:  a couple of bags of romaine, baby spinach, kale, broccoli slaw, carrots, avocados, snap peas, tri-color peppers, cherry tomatoes, oranges and frozen peas.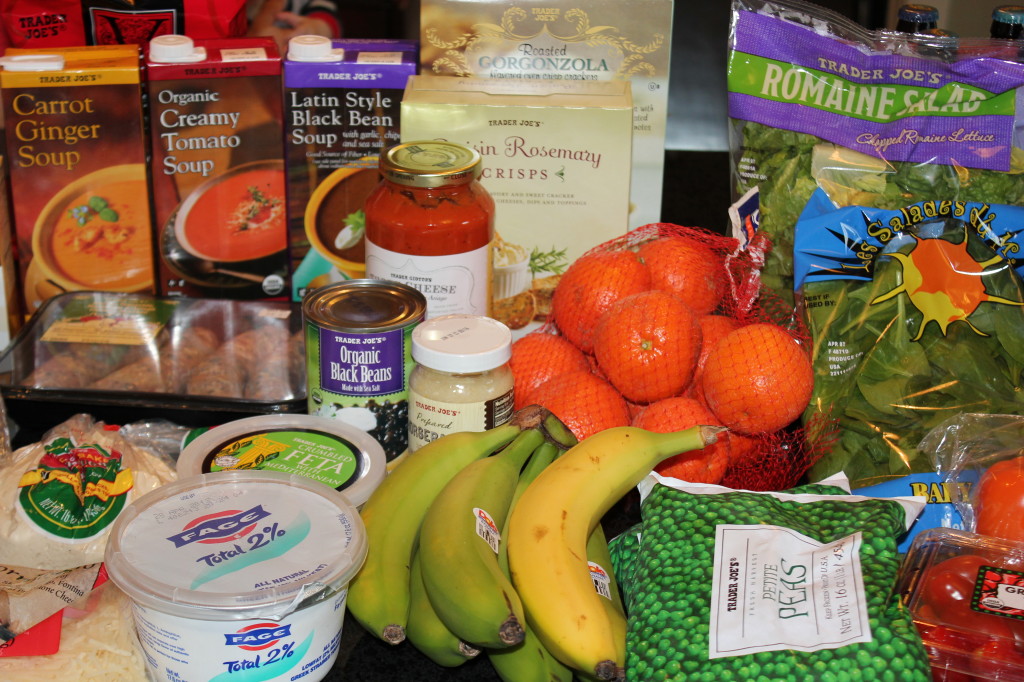 Followed by bananas, Greek yogurt, feta cheese, shredded mixed cheese, pizza dough, horseradish, black beans, pasta sauce, a few soups, a couple of boxes of crackers and chicken sausage.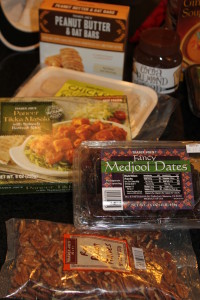 Followed up with dates for some baking next week, two frozen entrees (Indian and Mexican), pecans, granola bars, and TJ's nutella.
I stopped at another store for a standing rib roast (Matt's request for his birthday dinner).  The TJ's trip set me back about $120.  As I look at the pictures I can see a lot of waste in the packaging, and can see ways that I could save money by getting less convenience food (packaged lettuce, pre-cut veggies).  But all in all I was happy to have so much beautiful produce that will help fuel our week.
Interesting combination of the trip?  Greek yogurt with prepared horseradish is delicious!  It was so good with the standing rib roast and I could see it being a great dip for veggies.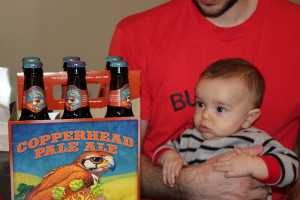 Jack thought Free State was the most interesting find of the trip.
Any Trader Joe's favorites I need to add to my next trip?