Happy Birthday to my wonderful husband, Jack's loving daddy.  Matt's mom put together some comparisons of Matt to Jack at roughly the same age.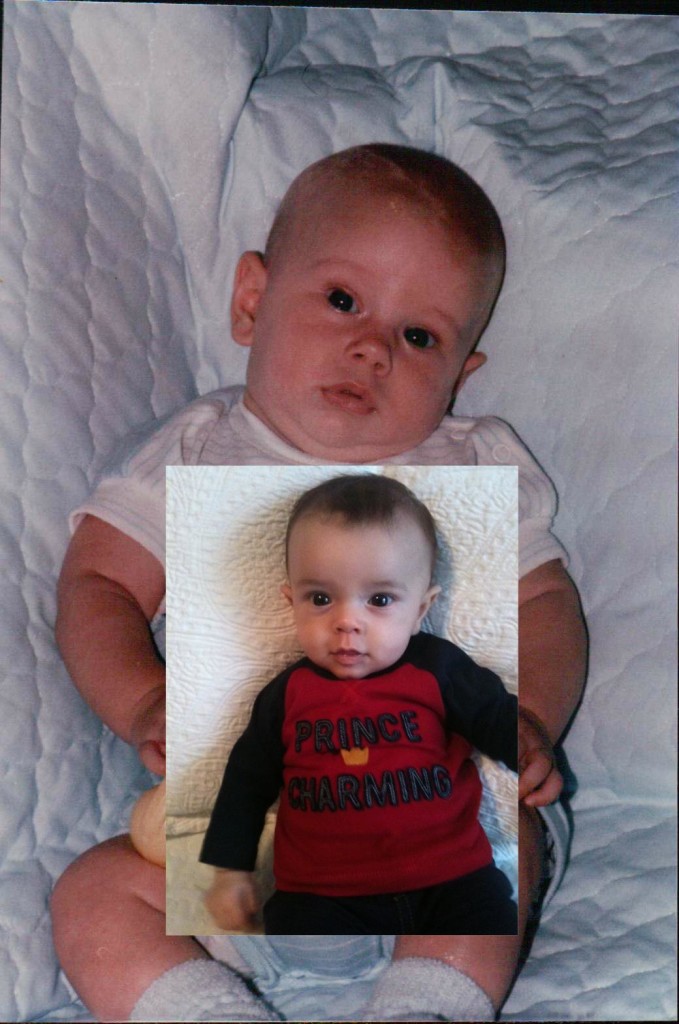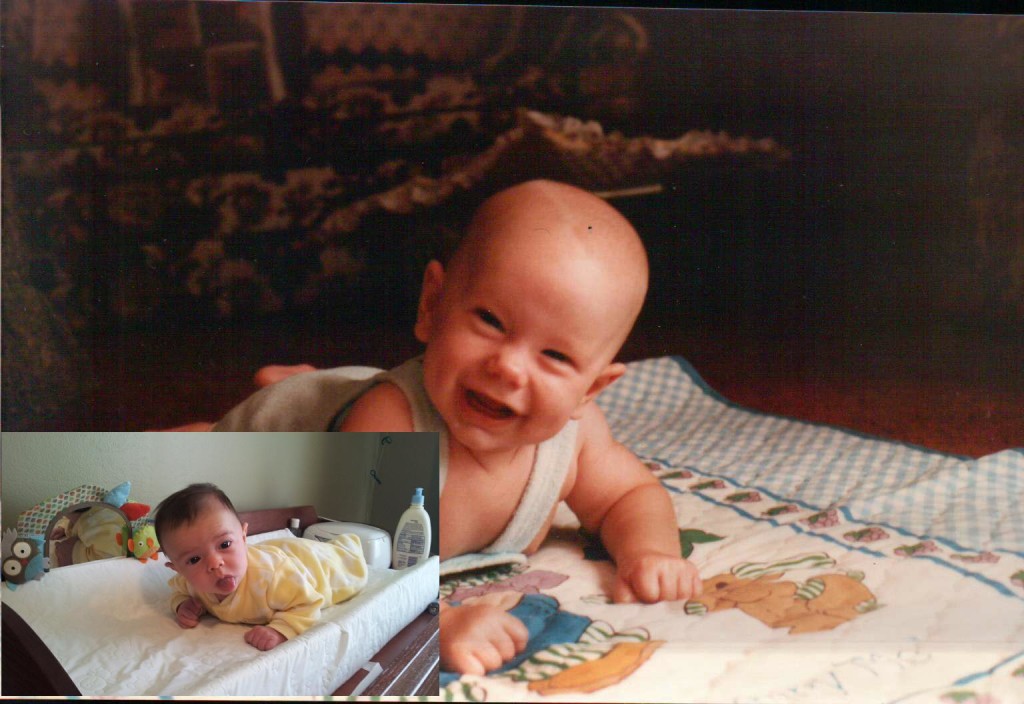 Matt was a cute enough baby, but turned into one of the most handsome men I have seen in person (in my humble opinion).  It will be so fun to see what our little guy will look like when he grows up.
Today's workout was inspired by Matt's first day of being 31 and saying goodbye to 30.
Dirty Thirty
For time:
30 Box jump, 24 inch box
30 Jumping pull-ups
30 Kettlebell swings, 1 pood
Walking Lunge, 30 steps
30 Knees to elbows
30 Push press, 45 pounds
30 Back extensions
30 Wall ball shots, 20 pound ball
30 Burpees
30 Double unders
This is a Crossfit workout that is super tough but so much fun.  Check out Crossfit's website if you're unfamiliar with any of the workouts.
Now off to enjoy a skillet cookie with the birthday boy.  What's your ideal birthday dessert?