We are pretty excited for March Madness around our house.  Matt and I are working on brainwashing encouraging the new little Illinois fan.  Go Illini!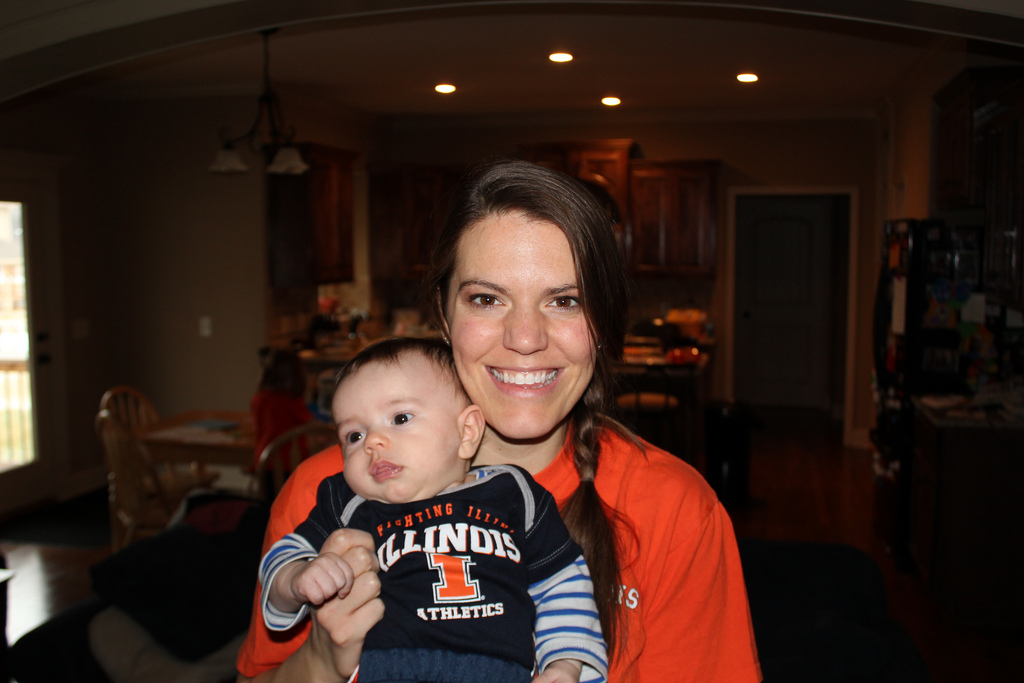 Notice Jack turning his head to watch the game.  I think we already have a basketball fan.  We were lucky enough to watch the Friday afternoon game with some college friends and their adorable kids who just moved to Kansas City from Atlanta.  Big change from the days in Orange Krush or from wild watches at Murphy's but I love where life is going.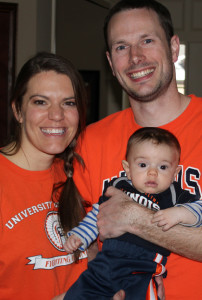 I taught two "later" spin classes over the weekend – 7am on Friday at 7:45am on Saturday at City Gym.  I love getting to start the day with a great group of people, and I appreciate not starting the day super early with the newest madness at our house.  Jack has his first tooth!  I was just sharing his 3 Month Update, so how does this little guy already have a tooth (bottom front)??  "What to Expect the First Year" says to expect the first tooth around the 7th month but that some early babies might get their little pearly whites as "early as two or three months ."
I guess this means we will start brushing his little teeth soon.  When do you start flossing a baby's teeth?
Join me for a slight detour: committing to regularly flossing was one of the best New Year's resolutions I have ever made.  I decided about three years ago that flossing was probably one of the easiest ways I could impact my health.  Small time investment for huge payoff.  Cavities are ugly and expensive!  Consider this your friendly reminder to get back into the routine if you aren't.
Back to more madness after a cute baby picture: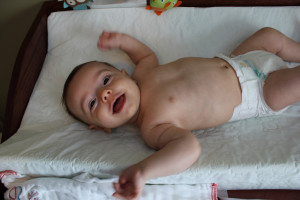 We got more snow this weekend!  Augh!  It was 80 last Friday and now we are back to shoveling snow.
My tournament picks are wounded but my winner pick is still in (Thanks, Dad!).  Who do you have winning the NCAA tourney this year?