Are you one of those people who loves Mondays?  If you answered yes, then I think you are lying.  Is anyone a Monday person?
Luckily I had a great workout ready to go to start my Monday.  I warmed up on the dreadmill treadmill and then got to work on this awesome AMRAP workout I borrowed from Jen at Peanut Butter Runner.  Great variety to keep my interest on an ADD Monday morning.  Good tunes help too.
And here's a quick snapshot of my roasted veggie salad I mentioned in yesterday's post.  (Let's hope my officemate doesn't think I'm too weird for taking pictures of my lunch)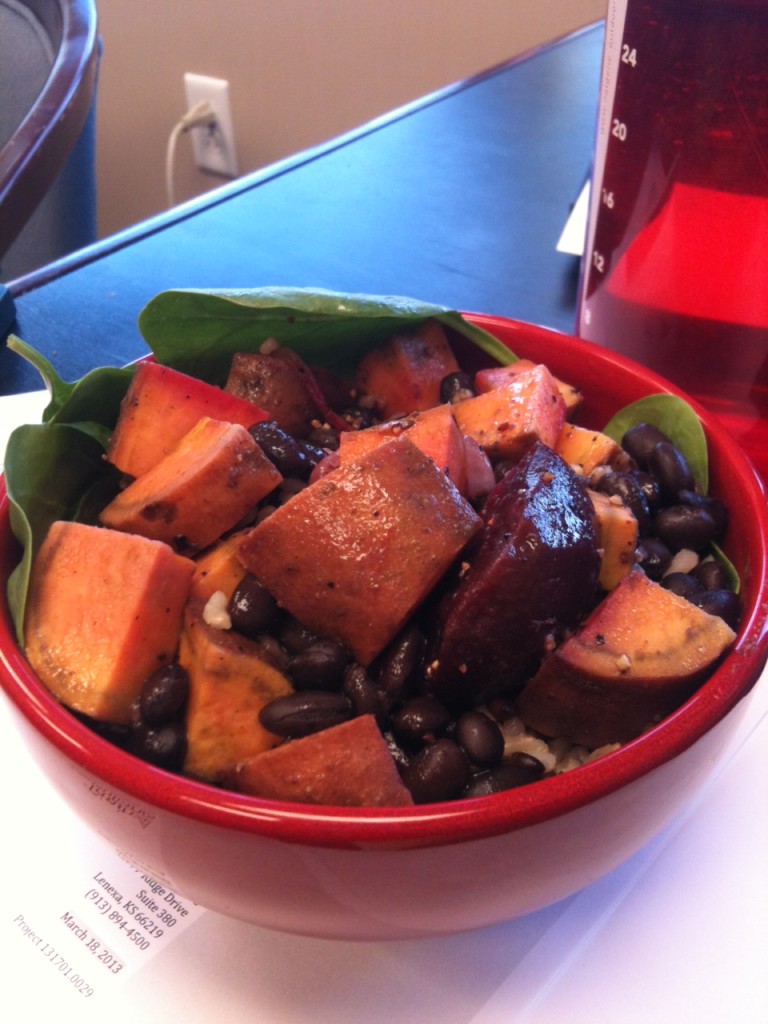 Roasted beets, sweet potatoes and onions with black beans and wild rice on top of spinach.  Delicious!  I tend to do a lot of repeats for lunches during the week, so I will be having this same exact combo for the next two days.  I do a lot of salads for lunch and am always looking for some good variations.  Any salad addition recommendations for next week?
Hope your Monday was happy and productive!  One day closer to the weekend!